Program Description
Security Studies
(3-year Bachelor's Degree Program)
Security Studies offers an in-depth look at the issue of security, focusing on its non-military aspects such as those related to the social, political, economic, informational and environmental sectors. Security Studies analyses security problems at the local, national and transnational levels through the prism of internationalization, and with an emphasis on human security, security and safety management, strategies aiming at preventing and combating threats.
The uniqueness of the studies lies in the combination of theoretical knowledge and practical skills. A rich internship program which is a part of the Security Studies program gives students the opportunity to combine theory with their first professional experience. As a result, graduates become professionals capable of providing efficient responses to different security challenges and engage in decision-making processes within the security sector.
Career options
The main areas of employment are:
Public and Private Security
Administration Structures
Governmental, Non-governmental Organizations
Corporation
Security Monitoring Centers
Crisis Management Centers
Search and Rescue Institutions
Strategic Studies Institutes
Education and Trainees Centers
Sample job positions:
Chief Security Officer
Security Manager in the Community and Organizations
Communications Officer (CO)
Public Relations Officer (PRO)
Quality Manager
Analyst
Human Resources Officer
Inspectorate of the Environment
During the first three semesters, students will acquire basic knowledge in security science and related areas such as law, economics, strategic and management studies, data analysis and computer science in the following lecture modules:
Theory of Security Science
History of Security
Law on Security
Introduction to Strategic Management
Strategic Planning and Strategic Analysis
Regionalization and Institutionalization of Security
Actors in Security Management
Hard & Soft Power in Contemporary Politics
Geo-economics
Security Threats and Challenges in Europe
Grand Strategy in National and International Security
Security Systems
Technology and Security
Risk Management
Introduction to Big Data
Computer Science
In the second half of the program (semester 4-6) students deepen their knowledge and acquire cognitive and practical skills in selected aspects of security. Students will have the opportunity to choose a number of optional courses from the modules offered:
Socio-Political Security focuses on the threats to citizens, public and private institutions in a democratic country as well as challenges for states that function within transnational and supranational frameworks. An essential element of the module is the study of mechanisms and tools required for counteracting these threats, which include effective security management. The module will consist of the following courses:
The Open Society and its Enemies
Challenges and Barriers of Social Security
Financial Security
Intercultural Conflicts Management Strategies
Non-Governmental Forms of Security
Extremism – Prevention and Combating Strategies
Management of Public Security
Crisis Management Models in Europe
Migration Management in the European Union
Information Security & Strategic Communication is addressed to future strategic analysts and communication managers. Strategic communication can mean either communicating a concept, a process, or data that satisfies a long-term strategic goal of an organization by allowing facilitation of advanced planning, or communicating over long distances, usually using international telecommunications or global network assets to coordinate actions and activities of security actors. The program contains the following subjects:
Strategy and Strategic Culture
Strategic Management and Information
Models of Communications
Network Centric Conflicts & Asymmetry of Information
Cyberspace and Cyber Security
Propaganda, Persuasion and Public Opinion
Media and Conflict
Strategic Analysis of Threat Information
Big Data and Information Security Management
Environmental Security, besides fostering peace and human rights, is also the engine of local and regional economic stability. Strategies of adaptation to and mitigation of climate change as well as management of security risks are the key concepts for sustainable human development. The purpose of this module is to provide comprehensive analysis of issues related to environmental security, both through theory and case studies. The module will consist of the following courses:
Theory and Research Methods in Environmental Security
Global Environmental Problems
Conflicts over Natural Resources
Energy Security – Global, European and National Perspectives
International Organizations in Environmental Security Management
Environmental Security Policy in European Countries
Risk Management Strategies, Monitoring and Early Warning (flood, earthquake desertification, land-use, GMO, etc.)
Management of Sustainable Human Development (Health-, Food-, Water-,Biodiversity- Security)
Adaptation and Mitigation Strategies to the Climate Change Challenge
Security Education and Promotion is addressed to future security educators, NGO leaders, education officials, promoters and PR officers in public administration and business. The aim of the module is to offer students the opportunities to acquire skills required for the dissemination of knowledge, providing trainings and organizing campaigns related to safety of individuals, regions and states. The module will consist of the following courses:
Behavioral Psychology in Crisis Situations
Safety Management in Crisis Situations
Building Security Awareness
Security PR
Management of Prevention Services
Education for Security
Education of Children and Adults
Teaching Approaches and Methodology
Students can also take advantage of a wide range of specialized courses such as first aid, road rescue, water rescue, mountain rescue and mass rescue operations, offered by the Lower Silesian Academy of Emergency and Security Studies Center at ULS (University of Lower Silesia).
The program is available in English.
The University reserves the right to make changes to the program offered.
Last updated Feb 2018
About the School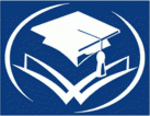 Founded in 1997, University of Lower Silesia (ULS), located in Wroclaw, Poland, has established a distinct identity as a private institution of higher learning that promotes novel approaches to learni ... Read More
Founded in 1997, University of Lower Silesia (ULS), located in Wroclaw, Poland, has established a distinct identity as a private institution of higher learning that promotes novel approaches to learning and forges research links on the national and international level.
Read less