Program Description
Many have said of missions that it expresses the heart of God, and surely there is no greater task than to bring the message of hope in Jesus Christ to the world. The Missions major is designed to give students a comprehensive understanding of the biblical principles and cultural, social, and personal issues related to being an effective witness for Christ in the twenty-first century. Students who complete the program will demonstrate the basic qualifications to serve as a Christian missionary, either on a home or foreign field.
OBJECTIVES
Students who complete the Missions program will meet the objectives of the Division of Bible and Ministry, as well as the following objectives specific to this major.
Division Objectives: students will
Understand the need for, meaning, and practice of a personal relationship with God through Jesus Christ.
Demonstrate a working knowledge of the Bible and essential Christian doctrine, the ability to accurately interpret Scripture, and an increasingly coherent Christian worldview that enables them to apply biblical principles to questions of ethics, compassion, and all other life situations.
Exhibit a lifestyle that is characterized by simplicity, integrity, responsibility, and order which reflects concern for the social implications of the gospel and lends credibility to a Christian testimony.
Demonstrate the basic knowledge and ability required to minister to others in their own cultural group and across cultural boundaries, utilizing appropriate technology and relevant forms of both written and verbal communication.
Demonstrate perseverance and commitment, and the ability to work productively both independently and in teams.
Develop the skills and understanding necessary for personal Bible-study, prayer, and devotional life which can sustain and empower one's personal life and ministry to others.
Demonstrate the ability to find, process, and apply information that is relevant to one's Christian life and ministry through the exercise of both critical and creative thinking.
Specific Program Objectives: students will
Articulate the Biblical basis of world missions and the role of the Church in missions, and exhibit a broad knowledge of history, geography, peoples, and governments.
Prove their ability to research and report on the historical, ethnic, religious, social, cultural, and political background of the areas in which they may serve through assigned research projects and area studies.
Display a broad knowledge of the history of the development of missions and the state of the Church and missionary status in foreign countries.
Demonstrate their personal commitment to missions by discerning and testifying to what they believe to be God's specific will for them.
Biblical truths in a cross‑cultural setting and distinguish between Christian faith and human culture.
Reveal a competency in and understanding of missionary principles and practices as a result of course requirements in the missions curriculum and manifest the ability to adapt to a different culture through a practicum program.
Demonstrate their ability to relate effectively and intelligently to supporting churches.
Meet the objectives of the Division of General Studies.
Last updated Nov 2018
About the School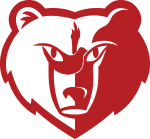 At Barclay College we praise God for our students who are on a mission to not only gain an education, but to strengthen their Christ-centered, biblically based faith by learning the way of effective C ... Read More
At Barclay College we praise God for our students who are on a mission to not only gain an education, but to strengthen their Christ-centered, biblically based faith by learning the way of effective Christian living in service and leadership. Barclay College bases its existence in a rich history of evangelical Friends tradition. Barclay College is an evangelical Friends school which accepts and embraces persons with evangelical Christian beliefs from a variety of denominational backgrounds. The mission of Barclay College is to prepare students in a Bible-centered environment for effective Christian life, service and leadership. Barclay College is a Christian institution of higher education that challenges students to explore, understand, and acquire the skills necessary to respond to the call of God upon their lives. To help accomplish this, Barclay College strives for academic and spiritual excellence by providing an environment that encourages higher levels of inquiry and learning. Critical thinking, the exchange of ideas, and disciplined Bible-based study are emphasized to assist each student in developing a personalized Christian world view and equipping them to serve effectively in the areas of service in which they feel God's direction for their lives.
Read less