Bachelor of Arts International Business
Home ›
BA ›
Bachelor of Arts International Business
Program Description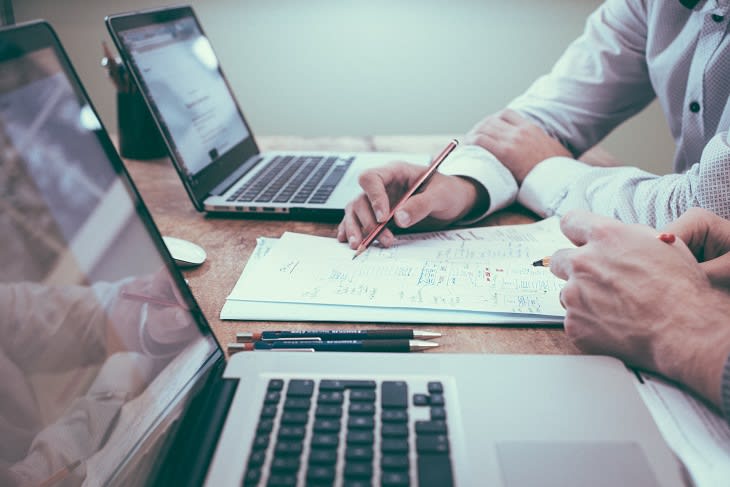 Bachelor of Arts International Business
Studying at one of the best Business Schools in Germany: The Bachelor's degree program in International Business lays the perfect foundation for an international career. Its broad range of in-depth study courses, its international orientation, and practice-oriented content guarantee the best possible preparation for our graduates to launch a successful professional career. The Pre-Bachelor study pograms in summer and fall prepare students for their future university studies at MBS. Please note: Due to the Covid-19 pandemic international students can follow online courses, too. For more.
BACHELOR International Business at a Glance
PROGRAM START September and February
PROGRAM LANGUAGE
English Track: 100% English
Bilingual Track: 70% German/30% English
DURATION
Bachelor MORE: 6 Semesters + Thesis incl. 1 term abroad (3 years)
FORMAT Full-time
HIGHLIGHTS
lectures in small groups of 5 to max. 30 students
concentrations for 3rd year students (majeurs
3 elective courses out of 15 courses
international focus and 2nd foreign language e.g. German, Spanish
term abroad at an MBS partner university
internships in international companies
ADMISSION REQUIREMENTS
School leaving certificate (e.g. IB Diploma, A-level, German Abitur etc.)
English Track: English language skills min. C1

Bilingual Track: English and German language skills min. C1
TUITION BACHELOR EUR 36,400 (7 installments à EUR 5,200)
PRE-BACHELOR STUDY PROGRAM: This preparation course acts as a bridge from high school to university and runs from June to August as well as from September to December. Pre-Bachelor students get direct entry into the Bachelor IB program in September (fall intake) or in February (spring intake). The summer course will be offered as an online course only.
TUITION PRE-BACHELOR EUR 5,200
MBS SCHOLARSHIP PROGRAMS Munich Business School offers a limited number of partial scholarships to outstanding applicants. The scholarships offer a reduction on the tuition fee of 10% to 50% for semester 1+2 (1st year). More.
Concentrations and Electives
International Business students focus on their future career by picking 2 concentrations (majeurs) for their 3rd Bachelor year. Each of the following concentration equip with cutting-edge skills and make you a desired expert in the international workforce:
International Innovation Management (Product Lifecyle Management)
International Procurement, Production, Logistics
International Marketing and Sales (Customer Relationship Management)
International Human Resourses Management and Leadership
International Financial Management
Moreover, students take elective courses according to their personal interests, e.g.:
International Accounting
Luxury and Brand Management
Family Firms
Sports and Tourism Management
Consulting
International Trade
Banking and Insurance
Media and Event Management
Focus and Foreign Language
Though basic business principles apply everywhere, every international market is shaped by its own political, cultural and historical landscapes. A good share of our coursework is therefore dedicated to exploring international markets, international business methods and specific economies that are currently impacting global business. Students focus on one of the following markets and learn a foreign language:
Germany and European Union (German as a foreign language)
Asia-Pacific (Mandarin Chinese)
Russia and Eastern Europe (Russian)
Spain and Latin America (Spanish)
France and Francophone Countries (French)
Arabic Countries and the Middle East (Arabic)
Semester Abroad
A central element of the BACHELOR International Business program is the semester abroad at one of over 60 partner universities worldwide. Whether in the United States, in France, Spain, China, Australia or Mexico, for all students such a stay always remains unforgettable. Spending a semester at an international university, our students expand intercultural competences and command of foreign languages and they find friends for life. As a rule, students will select the university according to their specific international focus or the made-to-measure study programs of the partner institutions. The International Center offers support for finding the best-suited partner university.
Integrated Internships
The study programs at MBS are consistently oriented towards a practical approach. Therefore, at least three 10-week placements in enterprises both at home and abroad are part of the program. These highly intense practical phases offer excellent opportunities to get acquainted with various economic sectors and company cultures as well as to gain first work experience. What about an internship in trading or at a consulting firm? Our Career Center will advise students during the planning phase and will accompany them through the entire internship period.
Course of Studies
Its focused structure is what makes the International Business study program so unique. It comprises six or seven semesters, completed by a Bachelor thesis. In at least three internships, our students gain valuable professional insights – in Germany and abroad. One or two semesters spent abroad ensure an expanded international horizon. The first three semesters are dedicated to the basics of business administration, business management, marketing, economics and financial accounting, investment, and financing. Theory is rounded off by management simulation games, project work, EDP courses and workshops dedicated to advancing each of our students' individual potential for success. With regard to languages MBS offers six international focuses. Students with no or little German language skills will participate in the focus Germany and European Union (German). Students with advanced German language skills and native speakers choose between the languages Arabic, Chinese, Russian, French and Spanish.
The fourth semester will be spent at one of our renowned partner universities abroad. The fifth and sixth semester schedule lectures on the characteristics of business administration and expand their academic understanding. In this context, each student pick 2 concentrations. Following the sixth semester, graduates will compile their Bachelor thesis in connection with an internship.
Students with program start in February spend the term abroad in their 6th semester and can choose between the focuses Germany and European Union (German), Asia-Pacific (Chinese) and Spain and Latin America (Spanish).
Pre-Bachelor Study Program
The Pre-Bachelor is a preparation program in English that acts as a bridge from high school to the Bachelor's degree program in International Business at Munich Business School. In 1 semester from June to August or from September to December, students gain basic business knowledge as well as study skills. The Mathematics course provides with the necessary level to succeed in the Bachelor program. The semester prepares for the TOEFL IPT test and offers a German language course for beginners that helps to quickly integrate into German daily life. The program is completed by social and business activities such as company excursions and intercultural workshops. After a successful completion, the participants get direct entry into the Bachelor program starting in September (fall intake) or in February (spring intake). Students obtain a first class international Bachelor's Degree in four years, all in all. Please note that the Pre-Bachelor study program in summer will be offered as an online course only.
How to apply to MBS?
Munich Business School offers several admission rounds per year and studens apply for 1 round. We highly recommend to apply as early as possible as the number of spots is limited. Simply register on the online application tool on the MBS website or send the following documents by email or post: school leaving certificate (alternatively last 3 transcripts), letter of motivation, CV/résumé, photo, proof of English. Students will be invited to an application day to MBS in Munich, alternatively to a personal interview via skype. You will receive your results within 1 week.
Apply online here:
https://www.munich-business-school.de/en/application.html
Last updated Sep 2018
About the School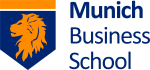 Munich Business School, is recognized by U-Multirank 2018 as Germany's best private university of applied sciences in "Business Studies", received by Trendence Graduate Barometer 2017 excellent grades ... Read More
Munich Business School, is recognized by U-Multirank 2018 as Germany's best private university of applied sciences in "Business Studies", received by Trendence Graduate Barometer 2017 excellent grades for internationality and practical relevance and among others, ranked by Trendence Employability Ranking 2016 as 1st amongst all private universities of applied sciences, including all academic subjects across Germany.
Read less