Bachelor of Arts - Broad-based Program
Home ›
BA ›
Bachelor of Arts - Broad-based Program
Read more about this program on the institution's website
Program Description
The broad-based programme provides a common Year One for students who have a glimpse of Chinese Language and Literature; English Language and Literature, Humanities; Creative and Professional Writing; Religion, Philosophy, and Ethics; and Translation as an academic subject, so that they can choose their Major after the end of the first year. The aim of this programme is to provide our students with sound trans-disciplinary training before their more focused learning in a social scientific Major. We trust that this broad-based training will furnish students with a firm foundation for their university studies and allow them an informed choice over the discipline to major in.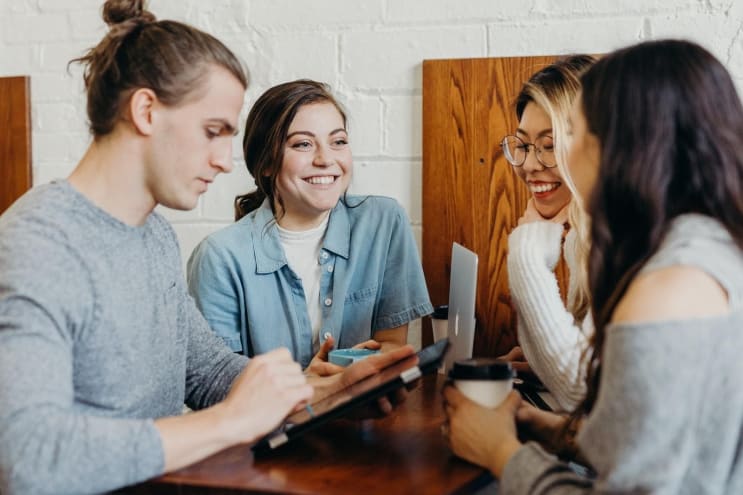 Brooke Cagle / Unsplash
Major Programmes
(1) Chinese Language and Literature
The Programme is committed to provide thorough training in research methods, problem-solving skills, and critical thinking skills in Chinese language, literature, and culture. It aims to enable students in achieving academic goals, build moral character, promote personal growth, and initiate a commitment to lifelong learning in preparation for their future careers.
(2) Creative and Professional Writing
The Programme is the first government-funded undergraduate programme among Hong Kong tertiary institutions dedicated to creative and professional writing in both Chinese and English.
(3) English Language and Literature
The Programme offers you the chance to develop disciplinary expertise in the English language and in literatures in English in multilingual and global contexts across time. You shall realize your professional ambitions through a training that is both intellectually vigorous and holistic in the spirit of whole-person education.
(4) Humanities
The Programme is the first undergraduate programme in Hong Kong dedicated to providing a broad liberal arts education. Apart from training students to think critically, write logically and speak confidently, the Humanities Programme also nurtures students' ability to solve problems, to sympathize with humanity and to appreciate life, qualities which are indeed essential for a successful career as well as a full meaningful life.
(5) Religion, Philosophy and Ethics
The Programme, specializing in three different but closely related disciplines of religion, philosophy and ethics, is the first-of-its-kind not only in Hong Kong, but also in Asia. We study the analysis of underlying moral values, social values and cultural values in current issues. Students will be benefited from the writing, public presentation and critical thinking skills, as well as close student-teacher relationship.
(6) Translation
The Programme is specifically designed to train bilingual and bicultural communicators to operate in local and national markets in the 21st century. Since the Programme started in 1990, our graduates have taken up a whole range of rewarding careers, and have been contributing to society by applying the knowledge and experience gained from the Programme.
Unique Features
Only Faculty of Arts offers Double Major Programmes in Hong Kong Baptist University. Student may choose to take a Double Major Programme which consists of two Majors in one Bachelor's degrees. Student can choose any two Majors from (1) Chinese Language and Literature, (2) English Language and Literature and (3) Religion, Philosophy and Ethics. or Double Major in Translation and English Language and Literature.
Student Learning Experiences
Student can join the internship programmes and exchange programmes organized by the University. Apart from University's programmes, some of our Departments offer Major-orientated Internship to their students, such as Creative and Professional Writing Programme offers writing internship to their Major's students, and Religion, Philosophy and Ethics Programme offers summer internship in NGOs.
In addition to the internship and exchange programmes, some of our Departments will organize study tours to broaden students' horizons. For example, Religion, Philosophy and Ethics Programme organized study tours to Europe and Dunhuang-Xinjiang, and Humanities Programme has organized summer study tours to Germany and Taiwan, etc.
Medium of Instruction
The medium of instruction for formal classroom teaching is English, except for those courses that are granted exemption.
Last updated Sep 2020
About the School

The Faculty of Arts is an essential part of Hong Kong Baptist University, an institution that is firmly committed to being "a leading liberal arts university in Asia for the world delivering academic ... Read More
The Faculty of Arts is an essential part of Hong Kong Baptist University, an institution that is firmly committed to being "a leading liberal arts university in Asia for the world delivering academic excellence in a caring, creative and global culture."
Read less