Bachelor of Arts (Hons) Business (Human Resource Management), University of Derby
Home ›
BA ›
Bachelor of Arts (Hons) Business (Human Resource Management), University of Derby
Program Description
Why Choose This Course?
The Bachelor of Arts (Hons) Business (Human Resource Management) programme is designed to provide students an understanding of the key policies, procedures and practices of Human Resource. It introduce students to recent developments in the management of people at work, developing their critical abilities and teaching them to consider managing people from a social, cultural and political point of view. The programmes will also develop their personal skills, such as group working and time management through to report writing and presentations.
About the Course
Human Resource Management is about managing people so that businesses are competitive and successful. To do this in a fast-changing global economy, Human Resource professionals keep up with issues and trends that affect employment relationships – the labour market and economics, the political environment, environmental concerns and employment regulations. In the competitive environment of 21st century business, people represent the most potent opportunities for achieving competitive advantage. The field focuses on a range of areas, from managing change to enhancing customer service, but is ultimately about understanding individual needs and applying specialist skill sets to benefit an organisation's reputation and bottom line.
How You Will Learn
In Year 1 students will be introduced to business and human resource. In Year 2 students will develop an understanding of the policies, procedures and practices of Human Resource. In Year 3, i.e; the graduating year, the emphasis shall be on Human Resource strategies and how these link into the overall organisation.
Career Opportunities
Benefits Administrator
Benefits Analyst
Employee & Labour Relations Officer
HR Development Officer
HR Generalist
HR Manager
Risk Management Executive
Training Manager & Recruiter
Workforce Planning & Employment Executive
Last updated Apr 2020
About the School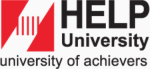 Since 1986 we have grown steadily and sturdily. We have sustained our student number and ensured a robust financial position. We have distinguished ourselves by excelling as a thought leader, an incub ... Read More
Since 1986 we have grown steadily and sturdily. We have sustained our student number and ensured a robust financial position. We have distinguished ourselves by excelling as a thought leader, an incubator of outstanding graduates, a model of selective excellence, and as a community-caring institution. All these years our educational goals have been to prepare students for their first job graduate school, to prepare students for their subsequent career and to prepare students for a fulfilling and productive life. The drives of our vision are our values which are based on "Pride Of Achievement, Sharing Success, The Courage to Be, To Be compassionate, and To be Significant"
Read less