Program Description
Why Choose This Course?
The BA (Hons) Business (Finance) programme introduces students to the principles of both business and finance. It aims to develop a critical understanding of the financial environment in which they will be working and gives them a solid grounding in all aspects of the business. Students develop a critical awareness of business issues and a broad understanding of core business subjects which are underpinned by a strong finance specialism.
About the Course
Finance is an important element of the business. Businesses and organizations run on sound financial decisions. Whether making multimillion-dollar investments or budgeting appropriately in a volatile market, business and financial managers need an in-depth understanding of finance to successfully adjust to a changing global economy. Essentially, finance is concerned with the management of money – obviously a subject of significant importance for all areas of society and business. As a result, if a student study finance programme he/she will be prepared for a broad range of finance careers, within many types of organizations which includes roles in areas such as commercial banking, financial planning, investment banking, money managing, insurance, etc.
HOW YOU WILL LEARN
In Year 1 students will be introduced to core business areas such as marketing, economics, human resource alongside finance. In Year 2 students will be taught to understand, analyze and interpret financial, management and non-financial information in the context of modern business. In Year 3, i.e; the graduating year, students will learn how to critically evaluate the impact of financial crisis on financial market activity.
Career Opportunities
FINANCIAL ADVISOR
Financial Analyst
Investment Banker
Portfolio Manager
Risk Manager
Stockbrokers
Trader
Last updated Apr 2020
About the School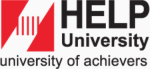 Since 1986 we have grown steadily and sturdily. We have sustained our student number and ensured a robust financial position. We have distinguished ourselves by excelling as a thought leader, an incub ... Read More
Since 1986 we have grown steadily and sturdily. We have sustained our student number and ensured a robust financial position. We have distinguished ourselves by excelling as a thought leader, an incubator of outstanding graduates, a model of selective excellence, and as a community-caring institution. All these years our educational goals have been to prepare students for their first job graduate school, to prepare students for their subsequent career and to prepare students for a fulfilling and productive life. The drives of our vision are our values which are based on "Pride Of Achievement, Sharing Success, The Courage to Be, To Be compassionate, and To be Significant"
Read less