Bachelor of Arts (Honours) in Social Policy and Social Entrepreneurship
Home ›
BA ›
Bachelor of Arts (Honours) in Social Policy and Social Entrepreneurship
Read more about this program on the institution's website
Program Description
This programme does not consider second choice applications. Applicants are required to submit a self-recommendation report and an essay on their reasons for applying, both of which must be written in English and of no more than 1,500 words, together with their applications. This programme is offered within the BA(Hons) Scheme in Applied Social Sciences.
Programme Aims
This programme has two main aims. First, to educate students to become effective, efficient and caring social policy practitioners who are responsible for analysing, formulating and implementing social policies to increase social well-being. Second, the programme nurtures students who are dedicated to becoming competent, innovative and ethical social entrepreneurs capable of turning social problems into opportunities. Students are also expected to develop informational literacy, critical thinking and problem-solving skills, and to uphold core social values. The programme also enables students to acquire the knowledge and skills necessary for lifelong learning.
Students are expected to demonstrate knowledge and skills in social policy analysis and social enterprise operation. They are also expected to develop social empathy, moral sensibility, critical capacities and sustained interest in understanding the major issues and challenges faced by social policy practitioners and social entrepreneurs.
Characteristics
This programme is designed to integrate theory and practice. The curriculum is heavily geared towards meeting the growing demand for trained professionals and practitioners in the fields of social policy and social enterprise. Students are equipped not only with the theoretical knowledge they require but also with real-life exposure to working in a wide range of organisations that focus on labour and welfare issues, health care and housing needs, advocacy and cultural and environmental protection, through specially designed professional attachments. They learn to balance and resolve competing values, such as bureaucratic versus human concerns and private profit-making versus public good and well-being.
In addition, overseas placement opportunities, exchange experiences and study tours are available for high-achieving students.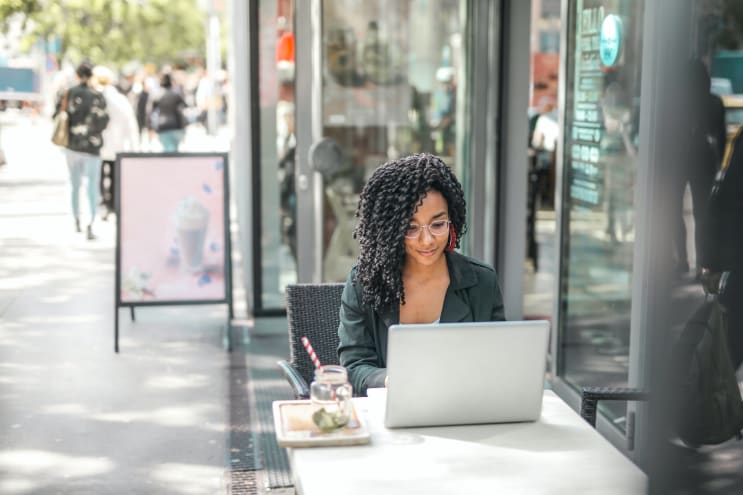 Curriculum
The programme is divided into two streams:
Social Policy, and
Social Entrepreneurship and Administration.
Students can choose to specialise in either stream for intensive learning or to study subjects in both streams. The stream of social policy focuses on areas such as housing, welfare, civil society governance, labour, environment, social diversity and social research, to increase students' understanding of specific policy concerns and issues. The stream of social entrepreneurship and administration focuses on areas such as social entrepreneurship, creating innovative ideas, social capital development, corporate social responsibility, programme planning and evaluation, marketing and financial management, to enhance students' skills and abilities in the field of social entrepreneurship.
The curriculum is further divided into the following five categories:
Common Foundation (including University broad discipline and service-learning requirements)
Common and Professional Cores
Stream and Social Sciences Electives
Integrative Subjects (including professional attachment and workshops as well as a Capstone Project)
Chinese and English Language Requirements
These subjects provide students with a strong social science foundation and capacity for critical and analytical thinking before they seek to broaden their knowledge base and communication skills to enhance their ability to work in the fields of social policy and social enterprise.
Career Prospects
The demand for professional personnel with strong backgrounds in policy and social enterprise is increasing. Graduates can occupy mid-level administrative and managerial posts in various public, quasi-public and non-government organisations, including think-tanks, NGOs, government departments, social enterprises and other human service organisations. They are also well prepared for posts in human resources management, marketing and decision support.
Entrance Requirements
PolyU welcomes applications from qualified candidates from around the world. The following guidelines are for the reference of students who wish to seek admission to PolyU based on non-local qualifications. Qualifications that cannot be found below will be considered on a case-by-case basis.
GCE A-level / International A-level

GCE Advanced Level or International Advanced Level with passes in 3 AL, OR 2 AL and 2 AS, subjects

(This is only the minimum eligibility criteria. Applicants who gain admission, typically, attain at least BBB in 3 AL subjects.)

International Baccalaureate (IB)

A minimum score of 24 with at least grade 4 in 2 Higher Level subjects

(This is only the minimum eligibility criteria. Applicants who gain admission, typically, attain a score of 30 or above, including bonus points.)

SAT Reasoning Test/ACT/Advanced Placement Test/SAT Subject Tests

A High School (Graduation) Diploma (non-Chinese curriculum) and any one of the following:

a total score of 1190 in the SAT Reasoning Test; or
an American College Test (ACT) composite score of 24;

and

grade 3 in two Advanced Placement (AP) subjects; or
a score of 600 in two SAT Subject Tests

[English language requirement is waived for those attaining a score of 590 or above in the Evidence-based Reading and Writing in the SAT]
Applicants with good results in the GCE A-level / International A-level or International Baccalaureate (IB) can be granted up to 25% credit transfer upon admission to the 4-year degree curriculum.
Applicants are invited to attend an interview, accompanied by a possible written test in English and Chinese, to evaluate their potential/suitability for admission to the programme, and to examine their communication skills and interest in the field of study.
Testimonies
"Studying at the Hong Kong Polytechnic University offers a wide range of insights and opportunities.
The campus is conveniently located and its staff are eager to help you with any issues you may encounter. I enrolled in the BA(Hons) in Social Policy and Administration (SPA) programme (later retitled the BA(Hons) in Social Policy and Social Entrepreneurship). This four-year programme gave me unique insights into the political and administrative model of the Hong Kong SAR, while at the same time placing it within an international context. I found that the professors in the Department of Applied Social Sciences have a wide range of experience, which supplements and enriches the courses they offer. Most have experience in the third sector and political sphere, enabling them to offer in-depth insights into a wide variety of subjects.
This in turn means that the course content is full of unique comparative insights, which are invaluable in today's multifaceted world."
Rygh Karl Petter
Last updated Nov 2020
About the School
With 80 years of proud tradition, PolyU is a world-class research university, ranking among the world's top 100 institutions. The Hong Kong Polytechnic University (PolyU) is a home for educating think ... Read More
With 80 years of proud tradition, PolyU is a world-class research university, ranking among the world's top 100 institutions. The Hong Kong Polytechnic University (PolyU) is a home for educating thinkers, communicators, and discoverers in delivering positive impact. We are committed to training tomorrow's leaders today, through a professionally-oriented education that delivers graduates unrivaled placements to thrive in businesses and industries. We strive for inter-disciplinary research and impactful innovations for discoveries to solve real-world challenges. Our researchers are developing breakthrough ideas, fostering sustainability, lifting economic outcomes, and improving communities' lives for the benefit of Hong Kong, the nation, and the world.
Read less