Bachelor of Arts (Creative and Critical Writing)
Home ›
BA ›
Bachelor of Arts (Creative and Critical Writing)
Program Description
USQ is offering up to 25% international student scholarships.
Read more about the scholarships offered below:

International Accommodation Scholarship
International Student Support Scholarship
International Student Support Nursing Scholarship
Become the writer you'd love to read
Want to become a professional writer? Through the Bachelor of Arts (Creative and Critical Writing) you can develop and refine your ability to write engaging works for different audiences and markets. Learn to act creatively and think critically about writing, and produce compelling, professional narratives in fiction and non-fiction. You will experiment with diverse forms, genres, and styles of writing and learn how to conceive, write, edit and proofread your work to a publishable standard.
Industry collaboration
You will work collaboratively with other emerging writers, editors and publishers to produce online and print publications. This major will provide you with an understanding of the art of creative writing, as well as introduce you to the theories and philosophies that inform professional writers and the writing industry.
Further your study
You can extend your study in Creative and Critical Writing, or Editing and Publishing, in our postgraduate programmes: Graduate Certificate of Editing and Publishing, Master of Arts (Editing and Publishing), or Doctor of Creative Arts.
Career outcomes
Graduates are equipped for roles across the creative arts and communications sectors, the corporate and community sectors, and as freelancers. You can work as professional writers of fiction, non-fiction, and poetry, as editors and publishers, journalists, travel writers, scriptwriters, reviewers, corporate writers, workshop facilitators/teachers, media workers, digital copywriters, and more. In addition, the skills you gain - most notably your skills as an expert communicator - are highly sought after across a range of related careers in the arts, business, communications, law, education and the media.
Programme structure
Courses to be studied
Core courses (4 units)
plus 2 x 8-unit majors (16 units)
plus 1 x 4-unit minor or 4 x approved courses (4 units)
How much will it cost?
Approximate annual costs for your first year of study (8 units) in this programme are:
Study Mode/ Cost
Commonwealth supported: AUD 6,560
Domestic full fee paying: AUD 19,520
Loan to help you pay your fees
You may not have to pay your course (subject) fees upfront. HECS-HELP and FEE-HELP allow you to defer your fees until your income reaches a certain level.
You may also be eligible to receive financial support from Centrelink.
Scholarships and financial assistance
You may be able to apply for scholarships to help with your study costs.
Entry Requirements
Subject pre-requisite: English (4, SA) or equivalent
English Language Requirements
You are required to satisfy the applicable English language requirements. This programme requires a minimum of IELTS 6.0 or equivalent.
If you do not meet the English language requirements you may apply to study a University-approved English language programme.
Admission pathways
A number of other pathways are also available if you haven't been able to study previously or don't meet the requirements for entry into your programme of interest.
*Further admission information
An adjusted Selection Rank is a result of combining additional ranks through special entry schemes for admission.
Special entry schemes for admissions may help you get into the programme of your choice by increasing your Selection Rank, through the allocation of additional ranks in certain circumstances.
How to apply
Closing dates
Applying directly to USQ:
Semester 3, 2020 - applications close Monday 5 November, with semester 3 commencing on Monday 19 November 2020.
Semester 1, 2021 - applications close Monday 18 February, with semester 1 commencing on Monday 25 February 2021.
Semester 2, 2021 - applications close Monday 1 July, with semester 2 commencing on Monday 15 July 2021.
If you are applying via QTAC, you will need to check the QTAC closing dates.
Credit for previous study or work experience
You may be eligible for credit if you have previously studied or had relevant work experience. This will help to reduce the number of courses that you need to study to finish your programme.
Last updated Jul 2020
About the School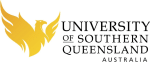 Are you thinking about studying in Australia? The University of Southern Queensland (USQ) prides itself on providing the best support possible to help you reach your study and career goals. USQ studen ... Read More
Are you thinking about studying in Australia? The University of Southern Queensland (USQ) prides itself on providing the best support possible to help you reach your study and career goals. USQ students enjoy small class-sizes, collaborative learning spaces, and a suite of support services to enhance your study experience. With students from more than 80 countries and internationally accredited degrees and programmes, you can choose to study on campus, external or online.
Read less