Program Description
SCI-Arc's B.Arch program is a five-year Bachelor of Architecture professional degree program, emphasizing design excellence and intellectual breadth through a liberal arts education.
The program is focused on the discipline of architecture in terms of its history, theory, and techniques, and on the practice of architecture in terms of building technologies, innovative means of construction, and professional practice. The program's core is the design studio, where students build visual literacy, learn design skills, test ideas, and receive continuous, personal feedback on their work from faculty. The studio faculty is made up of practicing architects rather than pure academics, which allows students a window into the real life of an architect as well as options for pursuing professional internships outside of school.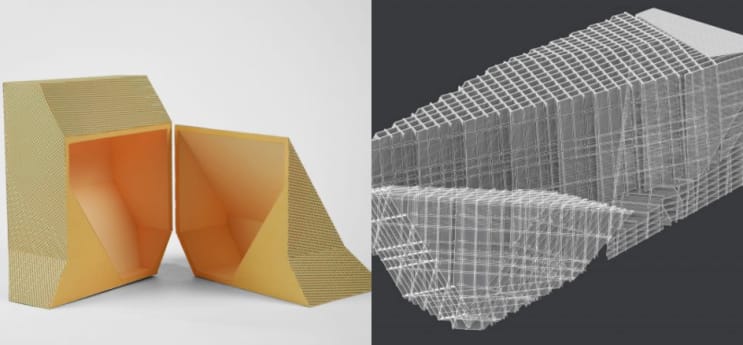 Over four years of core design studio, students build a robust set of techniques and sensibilities for making and appreciating architecture. In their fifth year, they produce a thesis project, which takes a position in relation to contemporary architectural discourse and includes a highly developed presentation.
The B.Arch program includes a range of coursework in the arts and humanities, including art, art history, literature, new models of understanding nature, sociology, the history of civilization, philosophy, rhetoric and debate, film, and computation. Included in the curriculum is a series of master classes taught by international figures in their respective areas of expertise.
Graduates leave the program with a portfolio of sophisticated work, prepared to either enter professional practice or continue on to higher education in the world's most competitive graduate programs.
The B.Arch program is accredited by NAAB (the National Architectural Accrediting Board).
Last updated Feb 2018