Bachelor of Applied Design in Interior Design
Home ›
Bachelor ›
Bachelor of Applied Design in Interior Design
Program Description
Make Design Your Life's Work
Objectives
There has never been a time when interior designers were more sought after or regarded. From residential to commercial design, more and more are opting for the trained eye of a skilled expert who has studied the craft. There is much more that goes into interior design than having an eye for design; it's about understanding various concepts about space, along with knowing the latest software.
The Bachelor of Applied Design in Interior Design provides a well-rounded curriculum strengthened with courses designed to prepare graduates to meet the current demands of the profession with the same equipment, software and technology used in the industry. The program explores universal design, human factors, environmental and sustainable design, and business aspects of the profession. Graduates of the Bachelor of Interior Design develop the technical and creative skills to design interior spaces that meet demanding requirements, not just aesthetically, but also related to safety, accessibility and sustainability.
Our specific objectives are to provide students the following:
An opportunity to acquire a Bachelor of Applied Design degree in Interior Design in a program emphasizing strong theoretical and practical knowledge.
A hands-on, learning-centred educational environment that supports and enhances students' professional and academic development as designers.
Targeted preparation and training allowing graduates to seek entry-level employment within the design field.
Access to appropriately credentialed faculty with extensive industry experience.
Opportunities to influence and lead design innovations within a dynamic, evolving field.
Overview
This program consist of 180 credits over 11 quarters
Course List
Drawing
Fundamentals of Design
Colour Theory
Basic Drafting
Design Basics 3D
Introduction to Interior Design
Perspective
History of Architecture, Interiors and Furniture
Rendering and Illustration
Computer-Aided Design
Programming & Space Planning
Textiles
Lighting
Residential Design
Human Factors and Psychology of Design
Materials and Resources
Advanced Computer-Aided Design
Corporate Design
Project Management
Codes/Barrier Free Design
3D Digital Modeling
3D Digital Rendering
Professional Practices
Interior & Architectural Detailing
Environmental Design
Residential Design II
Building Systems and Materials
Commercial Design
Presentation Techniques
Internship for Interior Design I
Internship for Interior Design II
Senior Project I
Portfolio Preparation
Senior Project II
Construction Documents
Commercial Design II
Portfolio
Interior Design Elective 1
Career Opportunities
Graduates go on to work at residential firms, start their own interior design company or work for large-scale companies that require in-house interior designers, such as restaurants, hotels and retail. Alumni have varied careers in commercial design, working on interiors related to, for example, recreational spaces and auto showrooms. Others focus on apartment or condo design, working for large-scale developments or directly with homeowners. Some work in the public sector, managing design needs for hospitals, schools and libraries.
Credential
Bachelor
This Degree is offered under the written consent of the Minister of Advanced Education, Skills & Training. This program does not require approval by the registrar of the Private Training Institutions Branch (PTIB).".
The Details
The BAD prepares students to work as an interior designer in residential and commercial design
Hands-on educational environment
Supports and enhances professional and academic development
Build a portfolio to showcase work
Innovative programming in a state-of-the-art environment
Program consists of 180 credits over 11 quarters
Graduating students receive a bachelor's degree
Students in the Bachelor of Interior Design are surrounded and inspired by their talented, creatively driven peers in a contemporary learning environment, where they gain strong theoretical and practical knowledge to help guide them in their career.
Graduates Learn
Strong theoretical and practical knowledge.
Design training that will enable them to work in the interior design field, both commercial and residential.
Technical knowledge and skills related to the philosophy of design.
To design interiors and convey the concepts to a client prior to implementation.
Understanding of the disciplines of environmental design, interior design, interior architecture, adaptive reuse, spatial design and exhibition design.
Industry software tools, including SketchUp Pro and Autodesk AutoCad.
Who Should Apply?
Students directly out of high school, or mature students who are ready for a career change or to build on the skills they have.
Those with an interest in design and architecture
Comfortable with technology
Eager to learn new skills and be challenged
Creatives with an eye for design
Last updated Sep 2020
About the School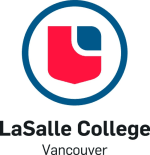 Located at the bottom of the west coastal mountains, LaSalle College Vancouver has welcomed students from around the world. LaSalle College Vancouver is an award winning higher education provider offe ... Read More
Located at the bottom of the west coastal mountains, LaSalle College Vancouver has welcomed students from around the world. LaSalle College Vancouver is an award winning higher education provider offering an array of exciting applied arts programs in diverse creative fields.
Read less