Program Description
International College Travel and Tourism Program was established in 2003. Different from other tourism majors in Taiwan, all the courses provided in the Travel and Tourism Program are conducted entirely in English throughout four years. Our student body of around 130 consists of both Taiwanese and international students. Regarding the faculty, there are two full-time professors, two adjunct professors from Ming Chuan Tourism School, two part-time professors, and 7 lecturers. All faculty members have Ph.D. and/or master's degrees and have long experience in tourism and hospitality industry. The student to faculty ratio is around 8:1.
In total, students in Travel & Tourism need to complete 128 credits to meet the graduation requirement. Each course is usually made up of 3 credits. There is also a practical internship requirement, where both Taiwanese and international students need to complete 400 hours of professional internship in the tourism and hospitality industry before the 2nd semester of the senior year. The internship can be conducted in either Taiwan or overseas.
Why IC Tourism?
Four Major Reasons To Choose IC Travel & Tourism:
High-quality education and professional skill building
All of our courses are conducted in ENGLISH in an international learning environment with a mixture of Taiwanese and international students. Subject coverage includes courses such as Hotel Management, Tourism Marketing Management, Airline Operations, Travel Agency Operation as well as general studies.
Multidimensional learning
We combine traditional classroom learning with guest speeches from industry professionals, field trips, and "real- world" projects.
Professional work experience
All students are required to complete 400 hours internship working in hotels, airlines, restaurants, and other tourism and hospitality-related organizations.
Global Internship Opportunities
Each year many of our students conduct professional internships in overseas locations. International students are also encouraged to intern in Taiwan.

Mission
The aim of the Travel and Tourism major in International College is to nurture personnel with the knowledge and skills for professional planning and management, combining both theory and practice in travel and tourism related services, so that the graduates are not only able to work in the international tourism industry, but to improve the quality of this industry.
Goals
To make teaching excellence a reality by emphasizing Theoretical Education and Practical Training.
To create and disseminate knowledge to meet the needs of the international tourism industry and community.
To cultivate students with profession and passion to contribute to and engage with the world.
Core Competencies
Prepare students with the following abilities:
Ability to understand the international travel and tourism discipline.
Ability in excellent written, oral communication skills and clear expression in more than one language (communication skills).
Ability to work and interact with people of diverse cultural backgrounds by showing their team-spirit and respect (interpersonal skills).
Ability to think logically and critically and solve problems.
Ability to develop a love for learning and the habit of independent self-learning.
Ability to manage this ever-changing industry with confidence, professionalism, good ethical judgment, and social consciousness.
Course for taking Minor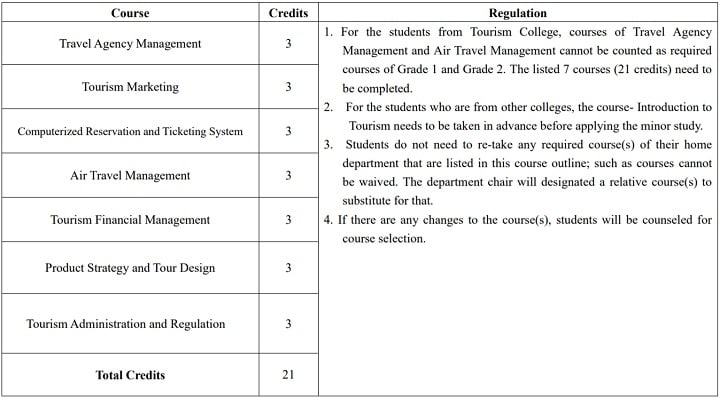 Last updated Sep 2018
About the School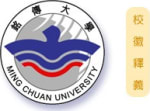 As Taiwan's top international university, MCU welcomes students from all over the world. Whether you are interested in pursuing a degree in Communications, Design, Management, Technology, Languages, L ... Read More
As Taiwan's top international university, MCU welcomes students from all over the world. Whether you are interested in pursuing a degree in Communications, Design, Management, Technology, Languages, Law, or Tourism, MCU offers a unique world class educational experience. Here, we believe in building creative and innovative global citizens who are ready to become world leaders of tomorrow.
Read less