Bachelor in Transportation and Telecommunications
Home ›
Bachelor ›
Bachelor in Transportation and Telecommunications
Program Description
The Faculty of Transportation Sciences offers programs for Bachelor's degrees, Master's degrees and Doctorate studies focused on transportation and telecommunications. Fields of studies are focused on:
Transportation Systems and Technology
Management and Economics of Transportation and Telecommunications
Automation of Transportation and Telecommunications
Intelligent Transport Systems
Logistics and Transport Processes Control
Security Technologies in Transportation
Air Traffic Control and Management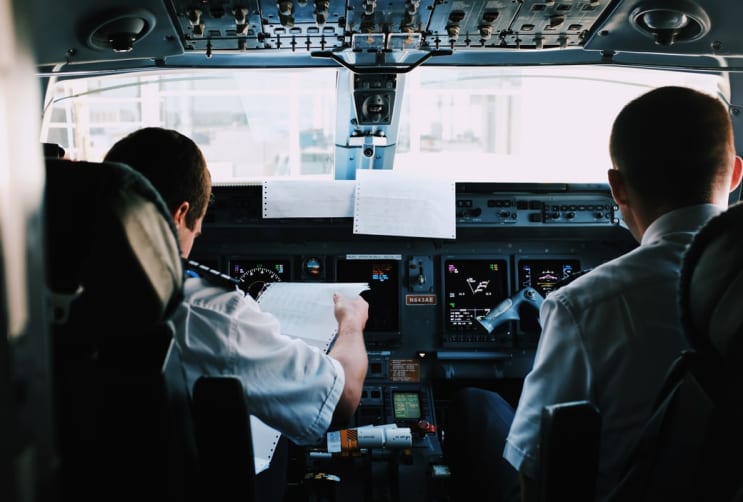 Photo by Blake Guidry on Unsplash
Bachelor's degree and Master's degree study programs prepare students for the future application of acquired knowledge in the fields of analyses, design, control, management, development, and research related to transport processes. The main attention is paid to the latest findings in economic theory, transportation theory, systems theory, safety and reliability of transport and telecommunication services, effects of transportation on the environment and methods for the efficient organization of logistic chains, services of new transportation technologies as well as the optimization of telecommunication processes. Amongst other things, the graduates of the Faculty's study programs are to be readied for activities related to network operators; they are to be capable of optimizing economic relations and contributing to quality enhancement through their knowledge in the field of management and information technologies.
The Faculty of Transportation Sciences cooperates with the Czech Academy of Sciences and industrial entities, such as Škoda Auto a. s. Mladá Boleslav, AŽD Praha s. r. o., České dráhy a. s. (Czech Railways), SKANSKA ŽS Praha a. s., ELTODO a. s., SUDOP a. s., Metroprojekt a. s. and also with the Ministry of Transport of the CR and its research organization, the Transport Research Centre, and last but not least INTRANS a. s., Czech and Slovak combined transport.
The Faculty began its cooperation with SIEMENS CZ and from this association, a unique laboratory for the development and testing of applications has been established and international projects prepared.
Study field LED – Air Transport
The study field Air Transport (LED) focuses on the education of future air transport professionals. The syllabus is based on practical and current requirements of the EU which are implemented in the Czech Republic. The subjects have been chosen to include operational and organizational aspects of air transport, which are closely linked in real operations. Among the main ones are Commercial Aspects of Air Transport, Air Traffic Management, Navigation, Flight Planning, Airport Operations. The technical part of the course includes aircraft as a specific means of transport including the design of aircraft engines, knowledge of their operational capabilities, general requirements on aircraft parts, and maintenance requirements. The course is complemented with selected topics in economics and law.
The study field is focused on the education of university-degree graduates proficient in operations and technology in civil aviation in the Czech Republic and worldwide. The syllabus is based on qualification requirements applicable in a uniform manner in all EU countries. Graduates can find jobs in air transport in a number of other European countries in operational, technical, and administrative positions. They are prepared to take medium management posts in airlines, airport operators, air traffic control providers as well as supervisory functions at the Czech Civil Aviation Authority or at the Department of Civil Aviation at the Ministry of Transport.
Study field PIL – Professional Pilot
The study field Professional Pilot (PIL) is a specialized study field that prepares students in a complex manner in compliance with current European standards to become flight crew in commercial air transport as well as in other commercial-oriented areas of civil aviation. Theoretical training compliant with EU Regulation No. 1178/2011 integrated into the syllabus enables students to apply for theoretical exams at the air transport pilot level at the Czech Civil Aviation Authority in compliance with the aforementioned Regulation. The course also includes practical pilot training up to a level enabling the student to be a member of the airline crew.
The objective of the course is to provide complex preparation according to Annex I to EU Regulation 1178/2011 (Part FCL) so that the student attends theoretical training in parallel to practical flight training at an Approved Training Organization (self-sponsored). The theoretical part is provided in form of an Integrated Air Transport Pilot (ATP) course and graduates will obtain a certificate enabling them to apply for the theoretical examination at the Czech Civil Aviation Authority (UCL). The Faculty of Transportation Sciences is an Approved Training Organization (CZ/ATO-010). The whole training is done in an integrated ATP course in partner organizations of the Faculty of Transportation Sciences ATO. Graduates are prepared to take positions in air transport such as first officers in multi-pilot airplanes in commercial air transport, commander in aerial work operations, and managerial positions in civil aviation. Most positions are subject to passing theoretical and practical exams in compliance with Part FCL.
Entrance Exams*
Written Exam in Mathematics
Written test in English
*By passing the entrance examination, the applicant takes note of the following preconditions for successful practical pilot training:
The need to obtain proof of medical certificate before the beginning of practical pilot training.
Ability to cover the financial costs of practical pilot training from his / her own financial resources.
Entrance Requirements
Application Form
Completion of full secondary education with a school-leaving exam (no later than the day of the entrance examination)
Certified copy of a school-leaving exam certificate
Application fee: EUR 32
Level of English
Intermediate knowledge of English is assumed for the successful completion of a written test
Last updated Sep 2020
About the School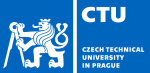 Czech Technical University in Prague is the oldest technical university in Europe, founded in 1707 and is currently a leading technical research university within the region and in the Prague Research ... Read More
Czech Technical University in Prague is the oldest technical university in Europe, founded in 1707 and is currently a leading technical research university within the region and in the Prague Research cluster. CTU offers undergraduate, graduate and doctoral programs at 8 faculties: Faculty of Civil Engineering, Mechanical Engineering, Electrical Engineering, Nuclear Sciences, and Physical Engineering, Architecture, Transportation Sciences, Biomedical Engineering, Information Technology and programs at MIAS School of Business. Moreover, CTU offers free sports courses, you may visit and study in the National Library of Technology and feel the international community in the Campus Dejvice in the heart of Europe.
Read less