Program Description
This bachelor program offers a thorough grounding in all important subjects and topics in tourism and catering. What makes the program really unique is the host of specializations available for students including Health and Wellness Tourism Management, Hospitality, and Hotel Management and Destination Management drawing heavily on Hungary having a world-renowned reputation due to its rich thermal healing water assets or it's number one position in international dental tourism. Furthermore, we place emphasis on the development of practical skills, therefore our students will have the opportunity to undertake project-based learning, challenge themselves in professional competitions, attend workshops, or take part in hotel visits.

Our courses are also recommended by the National Tourism Committee; and the Budapest Chamber of Commerce and Industry.
The program is designed for individuals who:
Are open-minded, creative, versatile, and well-informed, who are interested in personal communication, traveling, have good problem-solving and organizational skills and enjoy learning foreign languages.
Core subjects
Leisure and Tourism Studies, Catering and Gastronomy Studies; Service Design and Development; Tourism Geography; Hotel Management; Travel Agency Management; Informatics, Microeconomics, Social Studies, Basics of Law, Business Economics, Accounting
Specializations
Hotel management
Health tourism
Specializations are launched only if a minimum of 15 students wishes to join the specialization.
Career prospects
Tour operator
Leader of family businesses
Tourist counselor
Event organizer
Tourism manager of small municipalities and regions
Manager of local, regional and national tourism
Animator
Manager for health and wellness spas
Mid- and top-level manager of hotels, cultural- and sport facilities
Attraction manager
Are you interested in getting 2 degrees? In just 3.5 years you can get a Tourism and catering from Metropolitan as well as an International Event and Hospitality Management BA degree from Coventry University.
Qualification as specified in the degree certificate
Economist in Tourism and Catering
CIMA certificates granted at METU
METU will incorporate the first step of CIMA (Chartered Institute of Management Accountants) certificate to all English-taught business & economics programs from 2019.
The modules students will study are the followings:
BA1 Fundamentals of Business Economics
BA2 Fundamentals of Management Accounting
BA3 Fundamentals of Financial Accounting
BA4 Fundamentals of Ethics, Corporate Governance, and Business Law
Partners
Our programs are offered in cooperation with our professional partners, such as Mellow Mood Hotels, HunguestHotels Zrt, RAM Colosseum, and Association of Tourism Managers.
Head of the program
Melanie Smith Ph.D., Associate Professor and ResearcherAuthor of Issues in Cultural Tourism Studies (Routledge, 2015)
"The essence of tourism lies in what it gives people in exchange for their time and money. And what are you left within the end? Nothing much, except a memory. And the most important part of memories is the experience. Staying in a nice hotel room during your holiday does not make a nice memory. What we teach is how to create and give tourists a memorable experience, whether they stay at a hotel, visit a travel agency, a sight, a wellness spa, or a specific destination."
† Márton Lengyel, Ph.D., CSc, Founder of Heller Farkas Faculty of Tourism and Economics; WTO (World Tourism Organization) Expert and Founding Father of the Budapest Spring Festival
Tourism and Catering BA is fantastic. Being part of this program makes me feel honored. Lectures and seminars are motivating, educa­tive and fun to attend. Lecturers and instructors do their best to teach in an enjoyable, focused, and engaging way. They do their utmost to support the students and to answer any questions raised. The knowledge you gain makes you feel your efforts worthy. A very interesting point is that the school gave me the opportunity to learn Hungarian as a second language.
Ilona Bonavia, student of our Tourism and Catering BA program from Malta
"I was interested to find a quality BA program in Tourism in Europe and as Budapest is one of the best cities to live in Europe, I chose Metropolitan University among other options. And I am very satisfied with my choice. METU has a really good environment for studies, friendly professors, helpful staff. The international student community is so united and interconnected, basically, everyone knows each other. University cares about its students and they literally motivate us to become a community that you cannot find in any other university in Budapest if you are an international student. Also, the Student union works very well, they organize a lot of events for us. Being part of METU life is an amazing experience for me, I am happy that I chose METU"
Serdar Volkan Yilmaz, student of our Tourism and Catering BA program from Turkey
Last updated Oct 2020
About the School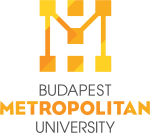 We are inspired by creativity. The art of creative education is the core value of our University. It is embodied in our teaching methods, it is a central concept in our approach and our students' atti ... Read More
We are inspired by creativity. The art of creative education is the core value of our University. It is embodied in our teaching methods, it is a central concept in our approach and our students' attitude. Creativity is the force organizing everyday life at the University paving the way to the future success of our students. We offer a stimulating environment and a unique atmosphere that motivate our students to make use of a wide range of unparalleled opportunities and apply their knowledge in practice looking for new, innovative solutions. This inspiring world offers the key to creative thinking, which is the most immediate expectation in today's labour market and a crucial issue of the future.
Read less