Bachelor in Tourism Management
Program Description
Students choosing the Bachelor in Tourism, Leisure & Travel Management, will be fully operational as soon as their studies are complete.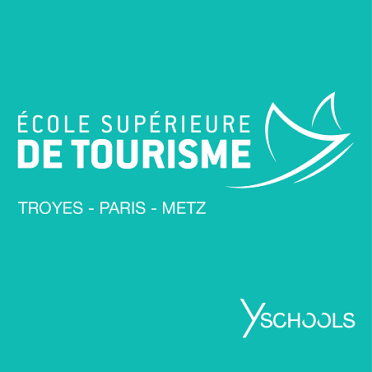 The bachelor program offers the proper academic approach to prepare students effectively for the labor market with a minimum of 8 months on an internship. The program offers an international academic experience studying one semester at a partner university.
The pedagogy is based on an interdisciplinary approach, specializing in management in the fields of tourism. The third year is essentially made up of professional seminars as well as more in-depth management courses. Professional share their experience with students.
With an international dimension, the structure of the program gradually leads students to strong experience in the business world. The bachelor's degree gives the tools for a career in all the sectors of tourism such as hospitality, events, travel agencies, theme parks, airlines, etc. at operational management positions in France and abroad.
This Bachelor requires a sufficient grounding in French and in English.
A CURRICULUM DESIGNED FOR THE TOURISM INDUSTRY
Year 1
Year 1 is based on learning the basics of Management and Tourism and reinforcing foreign languages and cultures. Students conclude their first year with a 2-month internship.
Course examples: Basics in Marketing, Business and Civil Law, World Languages and Culture, The History and the Future of the Travel and Leisure Industry, Sales and Marketing of Tourism Products, Distinctive Features of Services Marketing, Event Management, etc.


Year 2
A semester abroad: the international destinations
The tourism industry is global. Students spend a minimum of one semester abroad at a partner university. Ready to discover it?
Course examples: National and International Tourism Regulation, Event Management Marketing, The Hotel Industry, Restaurant and Catering Industry, Territorial Tourist Development, Management Control, Distribution Strategies.

Optional Gap Year


Year 3
Course examples: Yield Management, Current developments in Tourism, Team Management, Financial Analysis, Theatre and Improvisation.
Professional Trade Seminars: Tour Operators, Tourist Transport, Camping and the Rural Hotel Industry, Amusement Parks, Tourist Catering, Luxury Tourism / Wines / Champagne, Casinos, Event Management / Exhibitions, and Trade Fairs / Business Tourism, Territorial Tourist Marketing, Ski Resort Management (winter and summer).
A common track and 3 majors: Creation & management of a company in the tourism sector, tourism accommodation management or destination management & sustainable development.
Entry Requirements
Year 1: high school diploma (or equivalent)
Year 2: students who have successfully completed 1 year of higher education (60 ECTS credits)
Year 3: students who have successfully completed 2 years of higher education (120 ECTS credits)
The entrance examination
Test of written expression in French
Oral tests:
Motivation interview in French
Interview in English
Apply now by registering on the international platform:
https://apply.yschools.fr/
Last updated Mar 2020
About the School

Being the youngest Grande Ecole in France is an asset for Y SCHOOLS, which since its creation in 1992 as Groupe ESC Troyes, has strived to forge ahead through daring innovation and, as much as possibl ... Read More
Being the youngest Grande Ecole in France is an asset for Y SCHOOLS, which since its creation in 1992 as Groupe ESC Troyes, has strived to forge ahead through daring innovation and, as much as possible, challenging experimentation
Read less