Program Description
Do you belong in the spotlight? Would you like to take your acting skills to the next level? Embrace your passion for performance, behind-the-scenes production, or directing, and turn it into an exciting career with C.M.U.'s Theatre Arts major. You will receive outstanding hands-on experience while developing the knowledge and skill set needed to take you where you want to go.

About This Program
The Theatre Arts major is delivered through a Bachelor of Arts in Theatre Arts, or a Bachelor of Science in Theatre Arts degree program. Certification to teach speech or drama at the secondary level can be added to these options. If you're interested in seeking this certification, you should choose an emphasis in Education and Theatre Arts (secondary level) when developing your degree plan. Whichever path you choose, you will receive a solid foundation of experience desired by theatres, agencies, educational institutions, and graduate schools.
As a C.M.U. Theatre major, you will have opportunities to:
take classes such as Acting, Theatrical Design, Stagecraft, Directing Techniques, Script Analysis, Dramatic Literature and Criticism, and Stage Makeup
improve acting abilities while developing advanced memory, concentration, and performance skills
gain experience in the back-of-house workings and in technical areas
showcase your abilities by developing a portfolio, and by participating in productions and various acting opportunities
receive the preparation needed to earn an advanced degree

Degrees Available
Bachelor of Arts in Theatre
Bachelor of Science in Theatre
a minor in Theatre is available

Other C.M.U. Theatre Programs:
Secondary Education-Speech & Drama Certification

Admission Requirements
Admission to C.M.U. is selective. Our admission staff carefully reviews and evaluates each application on an individual basis. Please review all requirements prior to applying for admission.
Whether you're a College of Liberal Arts and Sciences (CLAS) student or a College of Graduate and Extended Studies (CGES) student, C.M.U. will challenge you, and provide opportunities to develop skills that will pay off in your professional journey.
We would love for you to join us and experience an education that gives you more. There are just a few requirements to keep in mind regarding the admission process.

College of Liberal Arts & Sciences
Incoming Freshmen
To receive admission to Central Methodist University, applicants are expected to have completed a college preparatory program with at least a 2.5 cumulative grade point average on a 4.0 scale or 2250 GED score and have a 21 or above on the ACT or 1500 or above on the SAT examination. Applicants are advised to complete a college preparatory program which would include:
Four years of English
Three years of Math
Three years of Science
Three years of Social Studies
One year of a foreign language
Students falling below the minimum standards may be admitted on a provisional basis and will be considered individually. This consideration will be conducted by the Director of Admission and the Academic Standards and Admission Committee. Students admitted under provisional admission must comply with all conditions and requirements specified in writing by Central Methodist University
Homeschooled Students
Homeschooled students must submit a valid homeschool transcript, have a 2.5-grade point average and a 21 ACT or above or a 1500 or above on the SAT.
Transfer Students
Transfer applicants must have a 2.0 or higher GPA for all previously attempted college coursework and be eligible to return to the last college attended. Those who do not meet these criteria must present a letter of appeal to the Academic Standards and Admission Committee which will determine whether the student will be admitted.
All transfer applicants must submit official transcripts of their high school records clearly indicating GPA and class rank. Transfer applicants must also submit official transcripts from all colleges and universities attended. These transcripts are part of the student's permanent college record.


Audition Information
Students will interview and audition with a Theatre Faculty member, usually during a campus visit. Students interested in performing should prepare a one-minute monologue from a contemporary source. Students interested in technical theatre should bring a portfolio of their work for review.


TUITION & FEES
College of Liberal Arts & Sciences
Annual Tuition (12-18 hours per semester) $23,000



LOCATIONS
This program is offered at the following locations:
RESIDENTIAL CAMPUS
Last updated Jul 2018
About the School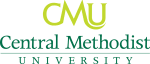 Looking for more from your college experience – and from yourself? Come thrive at CMU. Empowered by a caring community, surrounded by every imaginable opportunity, you'll discover your strengths. You' ... Read More
Looking for more from your college experience – and from yourself? Come thrive at CMU. Empowered by a caring community, surrounded by every imaginable opportunity, you'll discover your strengths. You'll find your voice. You'll achieve your very best – as a scholar, as a leader, as a difference-maker in the world.
Read less