Program Description
English is the lingua franca for commerce, science, communications and technology. Most of the world's knowledge is stored in this language. Malaysians have an advantage in developing these fields if they are familiar with the language in which the greatest amount of research is written.
In countries where English is not the mother tongue like Malaysia, learning English has become not only necessary but essential. It is the most widely used language all over the world today and it is also the Internet language. Certainly, when one is well-versed in the English language, the information world is open wide for knowledge exploration and for keeping in touch with the latest developments.
The B.Ed in TESL(Hons) programme will arm graduates with the necessary knowledge and skills needed to effectively teach English as a Second Language. We have a great programme and a great team of lecturers to lead students to greater heights in acquiring teaching skills in the English language.
We invite all of you to join us in this Education endeavour which is exciting as well as fruitful, preparing one and all for the challenges ahead in English language acquisition and teaching in this language.
Intakes
January 10, May 16, August 22
Last updated Apr 2020
About the School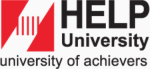 Since 1986 we have grown steadily and sturdily. We have sustained our student number and ensured a robust financial position. We have distinguished ourselves by excelling as a thought leader, an incub ... Read More
Since 1986 we have grown steadily and sturdily. We have sustained our student number and ensured a robust financial position. We have distinguished ourselves by excelling as a thought leader, an incubator of outstanding graduates, a model of selective excellence, and as a community-caring institution. All these years our educational goals have been to prepare students for their first job graduate school, to prepare students for their subsequent career and to prepare students for a fulfilling and productive life. The drives of our vision are our values which are based on "Pride Of Achievement, Sharing Success, The Courage to Be, To Be compassionate, and To be Significant"
Read less