Program Description
Education majors experience numerous opportunities for teaching clinicals in a variety of educational settings. Students may concentrate in Wide Range Education, Early Childhood Education, Elementary Education, Secondary Education, or Special Education.
WLC focuses on preparing quality teachers and positive role models who are ready to face the challenges of traditional and non-traditional educational programs that require a high degree of flexibility, stamina, and resourcefulness. Education majors gain meaningful experience outside of the college classroom through partnerships with area schools. Pre-student teaching clinicals, connected to all methods courses, are conducted in a variety of early childhood, elementary, middle, and secondary school settings.
In an educational landscape desperate for passionate and highly-trained teachers, the Wisconsin Lutheran College education major prepares future teachers as agents of change, ready to make a positive impact in their classroom, school, and district. Preparing to be an educator is an investment of time, talents, and efforts. The rewards are immeasurable in the enlightened eyes or the smiles of successful learners who represent the developmental stages of early childhood, middle childhood, early adolescence, and adolescence.
What Makes the Program Distinctive?
For the fifth year in a row, 100% of traditional undergraduate education majors have secured teaching jobs. Two years ago, WLC's teacher education program received a perfect review from the State of Wisconsin's Department of Public Instruction. WLC teacher education majors completing their final year of undergraduate preparation can gain a competitive edge by taking advantage of a new residency program. During the semester prior to their 18-week teacher candidacy (student teaching), WLC teacher education seniors may participate in the undergraduate residency program. Students spend 15 hours per week helping a teacher in the same school district – and often in the same building – where they will complete their teacher candidacy.
ACADEMICS AND RESEARCH
Early Access to Classroom Teaching
With WLC's education major, students begin work in the field in their second semester, exposing them to the challenges and joys of teaching students. Using a structure that places importance on both classroom teaching and real-world experience, WLC education majors find themselves prepared to teach immediately after graduation.
Undergraduate Research
Research for the education major is carried out with 150+ clinical hours need to successfully complete the program. As well, several research conferences are held during the year in which undergraduates can participate. The Center for Urban Teaching Urban Conference and Wisconsin state conferences are some of the many events that WLC teacher candidates may attend with their cooperating teachers.
BEYOND THE CLASSROOM
Future Teachers' Education Association
The award-winning FTEA student organization provides guidance, leadership experiences, hands-on community involvement, improved teacher preparation, and professional development workshops. The FTEA is affiliated with the Student Wisconsin Education Association and the National Education Association.
Urban and International Experiences
WLC partners with the Center for Urban Teaching, a nonprofit that identifies, prepares and supports high-performing teachers. Through the Center, students interested in urban education can participate in programs, field trips, and immersion experiences. There also are international education opportunities for students to practice and learn in international settings such as Kenya, Malawi, and the Czech Republic.
GRADUATE SCHOOL AND CAREERS
Graduate School
Education majors are encouraged to start their career in the classroom before attending graduate school. Advanced degrees are a necessity, but can sometimes disqualify young educators from finding positions early in their career. Education alumni have attended such graduate schools as the University of Wisconsin-Madison, University of Wisconsin-Milwaukee, and Wisconsin Lutheran College.
Careers in the Classroom
At WLC, teachers are prepared for the dual nature of the committed Christian teacher: being a servant and a leader. WLC education alumni work in suburban, urban, and rural districts all over the state of Wisconsin. Many urban educators are working in private and parochial schools in the city of Milwaukee. Graduates also work in the public school districts of West Allis-West Milwaukee, Wauwatosa, Whitnall, Waterford, New Berlin, and many others throughout the area.
Last updated Feb 2018
About the School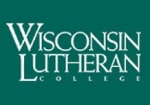 Wisconsin Lutheran College is a four-year liberal arts college affiliated with the Wisconsin Evangelical Lutheran Synod. It is located in Milwaukee. The college has a two-semester academic year and aw ... Read More
Wisconsin Lutheran College is a four-year liberal arts college affiliated with the Wisconsin Evangelical Lutheran Synod. It is located in Milwaukee. The college has a two-semester academic year and awards the Bachelor of Arts, Bachelor of Science, Bachelor of Science in Nursing, and Master of Arts degrees with liberal arts and professional majors and several pre-professional programs.
Read less