BSc in Software Engineering
Program Description
Program Details
Language of Instruction: English
Duration: 4 years
ECTS: 240
Entrance Exams: Mathematics, English language
Department: Higher IT School
Start Date/End Date: September 2020/ August 2024
Price: 265 880 rubles (!Tuition Fee DISCOUNTS available!)
Deadline: 10 August 2020
Location: Tomsk, Russian Federation
Facebook: @software.engineering.tsu
Overview
Higher IT School is a team of teachers and researchers who believe that education is closely intertwined with the IT industry. Some of them in the past had owned their own business while others only starting their enterprises.
The Supervisory Board of the School is fully comprised of IT companies' representatives. Most importantly, it is constantly overlooking the education process and working in cooperation with the teaching staff in order to make sure that the Software Engineering degree fully corresponds to the IT industry market demands.
Software Engineering bachelor degree offers both theoretical and practical training in the application of engineering principles to the design, development, and implementation of the software. By using modern teaching technologies such as flipped classroom, project and problem-solving techniques this program is aimed at training specialists who will be able to quickly adapt as the new technologies in the field are developed.
In the first two years of study, students are introduced to the basics of the engineering aspects of computer science. They study current programming languages at an intensive level, understand the methodology of software systems engineering. In addition, they receive training in project management, software quality assurance, and entrepreneurship. The last two years of the degree are dedicated for students to hone their skills in the professional environment by developing their own start-up, undergoing an internship or completing an exchange program.
Advantages of the Program
Students centered learning. Feedback mechanism – tutor course (essay, analysis, and change)
Learning by doing. Real-life case scenarios, cases from business partners (pre & post discussion)
Flipped classroom for math subjects. More practice-oriented approach instead of old school theory
Variety of teaching approaches. Lectures, flipped classrooms, debates, games, tutorials
Working with different material resources. Internet, original writings, scientific literature – Google!
Independent study time. Online tools for progress check (programming class)
Career
The program has several partner companies in Tomsk that take students for internships during their studies. Students have to complete a competitive selection process, pass the real interview for getting a paid job of a junior programmer while studying. The Russian language is not required to get the job. At the end of the day, the IT world is internationally oriented and having good English skills is a must-have!
After completing the studies the graduates can opt for further studies at master level or going directly to the market as a middle programmer.
Last updated Jun 2020
About the School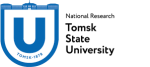 TSU is the oldest university in Russian Asia, in Siberia, that was founded in 1878 in Tomsk, Russia. It was the First Siberian Imperial University.
TSU is the oldest university in Russian Asia, in Siberia, that was founded in 1878 in Tomsk, Russia. It was the First Siberian Imperial University.
Read less