Read more about this program on the school's website
Program Description
The department strives to give students a sense of the nature of psychology and its place in society. Its professors equip students with an understanding of the scientific method and an ability to apply it in a variety of contexts.
Majors are provided with a sense of the historical background of modern psychology and students interested in the graduate study an adequate preparation to succeed.
The department distinguishes itself with a well-published faculty that strongly encourages student research. Students present research findings at undergraduate research conferences and regularly publish their work with the faculty.
Curriculum
Psychology is defined as "the science of behavior and mental processes, and the application of research findings to the solution of problems." This definition encompasses an enormous number of specialty areas, and psychologists are the most diverse group of people in our society to share the same title. The core goals of the Psychology Department are:
KNOWLEDGE BASE: to acquire a degree of mastery of fundamental knowledge and comprehension of the major concepts, theoretical perspectives, historical trends, and empirical findings in psychology and how psychological principles apply to behavior.

CRITICAL THINKING: to become habitually inquisitive, trustful of reason, and honest in facing personal biases; to actively evaluate knowledge and ideas.

SCIENTIFIC INQUIRY: to develop an understanding of scientific methodology; to develop skills in using scientific reasoning to interpret psychological phenomena; to develop skills in conducting psychological research with appropriate research methods.

COMMUNICATION: to become competent and confident in the oral and written skills needed to speak and write with facility and sophistication about psychological issues and research.

PSYCHOLOGY AND RESPONSIBLE, ETHICAL CITIZENSHIP: to become aware of how psychological inquiry informs one's personal and professional conduct and of the relevance of psychology in developing effective social institutions; to understand how the results of psychological inquiry can inform one's actions as an ethical, responsible citizen in a diverse world in order to enhance human flourishing.
Advanced Placement Credit
Students who earned a score of 4 or above on the Psychology Advanced Placement exam or 6 or above on the Psychology International Baccalaureate Higher Level exam may earn credit for PSY-101 Introduction to Psychology by taking any 200-level Psychology course and completing it with a grade of B- or better. The department recommends against taking PSY-201 Research Methods & Stats I as the first course in Psychology; students wishing to earn this credit should consult the chair of the Psychology Department for assistance in selecting an appropriate course. Such PSY-101 Introduction to Psychology credit does not count toward a major or minor in Psychology.
Off-Campus Study
Psychology majors and minors considering taking courses at other campuses, or abroad, should be aware that it is difficult to meet our PSY-201 Research Methods & Stats I and PSY-202 Research Methods & Stats II requirements at other schools. Because both courses combine research methods and statistics, most off-campus statistics courses do not substitute for either requirement.
This means you should plan to take PSY-201 Research Methods & Stats I and PSY-202 Research Methods & Stats II at Wabash. Permission to spend the junior year abroad requires completion of PSY-201 Research Methods & Stats I and PSY-202 Research Methods & Stats II prior to going off campus.
Career Paths
President/CEO, Business Development Director, Physical Therapist, Controller, Attorney, Product Solutions Specialist, Technical Support Specialist, Vice President of market Commercial Credit Manager, Wealth Management Advisor, Locomotive Engineer, Financial Sales, Asst. Director Academic Support-Athletics, Psychological Counselor, Curriculum Design & Facilitator, Associate Biologist, Business Operations, Senior Risk Advisor, Strategy Analyst
Last updated Apr 2020
About the School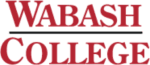 Wabash educates men to think critically, act responsibly, lead effectively, and live humanely.
Wabash educates men to think critically, act responsibly, lead effectively, and live humanely.
Read less