Program Description
Bachelor in Psychology
Psychology is one of the most important human sciences. It allows us to understand who we are and how our mind works.
As a psychology major at Redlands, you will:
Come to understand the processes of behavior, both in yourself and others
Gain a general knowledge of why people think, act, and feel the way they do
Learn to think critically and solve problems
Develop your analytic, communications and interpersonal and intrapersonal skills
Explore developmental, biological, cognitive and social contributions to human activity, both normal and abnormal
With a degree in psychology from Redlands, you can strengthen relationships, improve your leadership skills, make more accurate decisions, gain a better understanding of yourself and be successful in your career.
The Major
Majors must complete a senior capstone and a minimum of 10 courses in psychology, seven of which must be in residence.
Students are required to complete the following courses: PSYC 100, PSYC 250, and PSYC 300.
Students can declare the major after completion of PSYC 100 (with a minimum grade of 2.7), PSYC 250 (with a minimum grade of 2.0), and one additional psychology course with a combined 2.3 GPA across their Psychology courses. Transfer students are expected to meet the same prerequisites and GPA standards as students in residence.
We strongly advise students to complete all their courses no later than their junior year. PSYC 100 should ideally be taken in the first year, followed by PSYC 250 and PSYC 300 by the end of year three.
All prerequisite courses must be taken for a numerical grade. Students must earn a minimum grade of 2.7 in PSYC 100 for it to serve as a prerequisite for other PSYC courses. Students must also earn a minimum grade of 2.0 in PSYC 250 and PSYC 300 for these courses to serve as prerequisites for upper-level courses.
Majors must also complete a minimum of three courses from each of the following categories:
Intermediate courses—PSYC 210, PSYC 220, PSYC 260, PSYC 262, PSYC 320, PSYC 335, PSYC 343, PSYC 344, PSYC 349, PSYC 350, PSYC 352, PSYC 355, PSYC 360.
Advanced Courses— PSYC 435, PSYC 439, PSYC 440, PSYC 441, PSYC 445, PSYC 447, PSYC 448, PSYC 460. These courses generally have an empirical component involving data collection, analysis, interpretation, and a written report.
Students may select the tenth course from any 3 to 4 unit course in psychology. In addition to these 10 courses, students must complete at least one semester of PSYC 473 or PSYC 487 or a research project in the form of a directed study at the senior level, or honors.
Students planning to study abroad should contact their advisor early to coordinate this experience with the major program sequence. The department supports and encourages cross-cultural studies.
The Minor
The minor in psychology consists of a minimum of six courses, four of which should be in residence. It is recommended that students take PSYC 100 first, as it is a prerequisite for most psychology classes. PSYC 250 and 300 are not required for the minor, however, they are prerequisites for all 400-level courses.
Departmental Honors
Departmental honors in Psychology is available for exceptionally able and motivated students. Receipt of honors requires the completion of a major scholarly project (i.e., largely independent under the supervision of faculty), representing a culmination of scholarly activity within the major. Honors may be awarded to students who declare themselves in their junior year, are approved by department faculty as candidates, and who successfully complete an honors project judged to be outstanding by the student's honors committee.
Last updated Mar 2020
About the School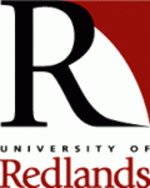 Where your dreams become aspirations and your aspirations become achievements—that is the Redlands experience. Since our founding in 1907, we haven't wavered from our promise: a transformative educati ... Read More
Where your dreams become aspirations and your aspirations become achievements—that is the Redlands experience. Since our founding in 1907, we haven't wavered from our promise: a transformative education in an environment of academic rigor and personal responsibility, where you can blend what you learn in the classroom with life skills that will help you affect positive change in the world...
Read less