Program Description
Why pursue a psychology degree at North Central College?
You'll explore your interests while gaining valuable hands-on experience when our dedicated faculty work with you on individualized projects. You'll collect on-campus data at our Schwab Psychology Research Center or in our treadmill or sleep labs. You're bound to find the perfect off-campus internship—or two or three—among the hundreds of social service agencies and businesses nearby.
You can also:
Present findings of your original research at regional and national psychology conferences.
Apply for a Richter Grant which equips you to travel anywhere in the world your studies take you.
Use your senior seminar to explore topics such as eating disorders, bullying, illusions, memory disorders, persuasion and humor.
Join Psi Chi—the international honor society in psychology.
Join Psychology Club—open to all majors and minors in psychology.
Psychology, B.A.
As a member of the social sciences, psychology seeks to understand the causes and consequences of human and animal behavior by employing the methods of scientific inquiry. Given this general orientation, the psychology program at North Central College provides students with a sound background in the methods used to understand behavior.
Students receive an overview of several key areas within the discipline: Developmental, Biological, Cognitive/Learning, Personality/Abnormal, Social/Cultural Diversity and Applied. In addition, students explore at least one topic in depth through a capstone experience: senior seminar, senior thesis, internship or community engagement project.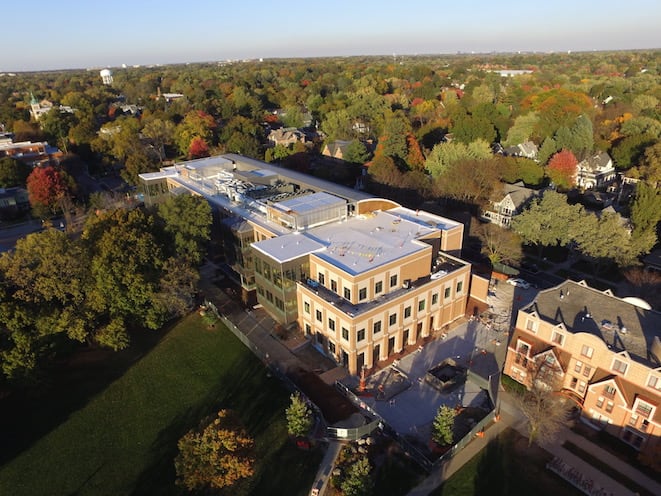 Psychology Internships and Jobs
A North Central education integrates career preparation with rich academic study. Our faculty encourages you to refine and apply your knowledge in an interconnected world. Here you'll learn to think independently and work globally to solve problems and lead.
Internships
Recent graduates in psychology have interned at:
Youth services, Mercy Home for Boys & Girls, Chicago
Child and family programming, DuPage Children's Museum, Naperville
School operations, school district 45, Villa Park, Ill.
Occupational therapy, Easter Seals DuPage & Fox Valley Region, IL
Human resources, WeatherTech, Bolingbrook, Ill.
Juvenile investigations, DuPage County Dept. of Probation & Court Services, Wheaton, Ill.
Mental health services, DuPage County, Wheaton, Ill.
Adult bereavement, Fox Valley Hospice, Geneva, Ill.
Respite services, Metropolitan Family Services, Wheaton, Ill.
Graduate Schools
Recent graduates in psychology have been accepted at:
Northwestern University
Emory University
University of New Hampshire
Northern Illinois University
Rosalind Franklin University
University of Illinois, Urbana-Champaign
Loyola University, Chicago
University of Wisconsin-Madison
Central Florida University
Claremont University
University of Illinois at Chicago
Depaul University
Careers
Recent graduates in psychology include:
Counselor
Social worker
School psychologist
Clinical psychologist
Family therapist
Human resources specialist
Recruiter
Community recreational programmer
Invest in your future
Choosing the right college is a big decision. Don't make it alone. North Central's admission and financial aid team is here to help you design a financial aid solution that works best for you and your family.
Merit scholarships, grants, loans, campus employment - these are just some of the resources available to you. Over 95 percent of students and 100 percent of all eligible students receive aid. Let our team partner with you in finding the best value for your education.
Admission Timeline
North Central makes admission decisions on a rolling basis starting on October 1 for the next academic year. While there is no set deadline, we recommend the following priority deadlines for full consideration and to allow time for visa processing:
May 1 - for the semester beginning in August
October 1 - for the semester beginning in January.
Our academic calendar will have two semesters starting in August 2020, and you can start your program in August or January. Most new students begin in August.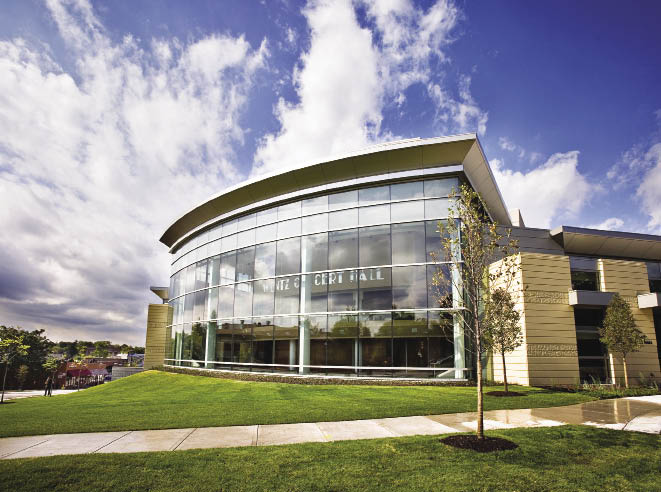 Last updated Mar 2020
About the School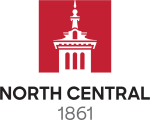 Founded in 1861 and home to 2900 students, North Central offers a safe, affordable, hands-on, campus-based American university experience in a terrific location. Our career-focused liberal arts educat ... Read More
Founded in 1861 and home to 2900 students, North Central offers a safe, affordable, hands-on, campus-based American university experience in a terrific location. Our career-focused liberal arts education - with particular strengths in business, global studies, and STEM fields - offers critical thinking and communication skills, deep subject knowledge, and life skills learned in small, faculty-taught classes and practical experiences in Naperville/Chicago, Illinois. A Bachelor's degree from North Central is your first step to a challenging, fulfilling career.
Read less