Program Description

BA in Psychology
*Online and Hybrid (mixture of in-person and face-to-face) options are currently being offered due to COVID-19.
Psychology is the systematic and scientific study of human functioning.
Human psychology is the result of biological, developmental, emotional, cognitive, and social processes. Psychologists study these processes through the application of the scientific method and apply their findings to better understand human behavior.
Programs
Offered as a major (B.A. or B.S.) and a minor
Concentration Options
Behavioral/Clinical Applications
Business/Organizational Applications
Family and Child Development
Health and Wellness Applications
Law and Criminal Behavior Applications
Psychobiology
Sports Psychology Applications
Popular Minor Pairings
Biology
Entrepreneurship
Gender and Women's Studies
Legal Studies
Philosophy
Sociology
Theology and Christian Leadership
Financial Planning
The Curriculum
If understanding human thought and behavior is at the heart of a liberal arts education, the study of psychology is at the heart of that process. For those interested in the study of human thought, emotion, and behavior, a psychology major is ideal.
The Psychology major at Cal Lutheran is designed to expose students to the theoretical and empirical foundations of the discipline as well as the applications of established principles to behavior change. As a result of majoring in Psychology, you'll be prepared for graduate work in the discipline as well as to apply the concepts and skills you'll acquire in a variety of career settings.
Combine theory and observation
Our program is designed to expose you to the theoretical and empirical foundations of psychology, as well as the applications of established principles to behavior change. You will apply the major research methods used in psychology to answer questions and be able to interpret and evaluate the results and conclusions derived through these methods. Our faculty encourages students to become actively engaged in the learning process.
The four junior/senior capstone courses (Clinical Practicum, Applied Psychology, Introduction to Counseling & Psychotherapy and Research Practicum) involve students directly in the mental health field as they integrate and apply theory and concepts, and address ethical and practical concerns.
Psi Chi honor society
Qualified students may join the Cal Lutheran chapter of Psi Chi, the international honor society in psychology. Each year, several students receive support to present the findings of their research projects at undergraduate, regional, and even national conferences.
Opportunities for hands-on research
As a psychology student, you are asked as part of your course requirements to participate in a number of research studies. Doing this will provide you an opportunity to observe the empirical process of psychological inquiry from the inside. Your participation will also assist professors and other student researchers in forwarding the understanding of human behavior and experience – the main goal of psychology as a science!
Choose between a B.A. or B.S. degree
Students targeting work in community service centers, social work, clinics and business usually pursue the bachelor of arts degree in psychology. Those considering careers in the clinical and research arena typically seek the bachelor of science in psychology degree.
The Experience
Blending teaching with scholarship through mentoring deepens students' critical thinking, allows students to 'try on' the profession, prepares students for their future work if the fit is good, and adds life to classroom examples and discussions.
Marylie Gerson, Professor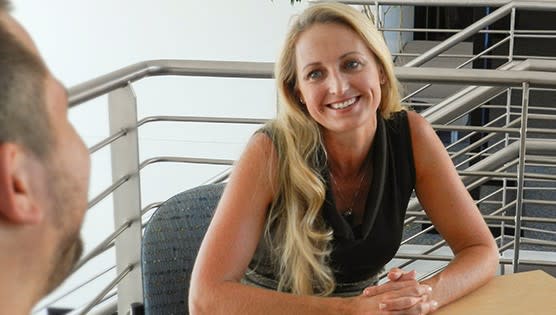 "In order to discover their purpose, students need to be given an opportunity to learn about what their community and their world need, in addition to learning about what their personal strengths and passions are. I try to give them a safe place in my work with them to talk about both."
Jodie Kocur, Assistant Professor
Your Future
Your degree will be excellent preparation for graduate work in psychology, law, and business.
With a bachelor's degree, you will find employment opportunities in psychiatric rehabilitation programs, as research assistants, and in the business world.
If you choose to pursue a master's degree, you will be able to work in clinics and institutions, teach at a two-year college, or work as a school psychologist or counselor. For some clinical and research work, a doctorate is required.
Cal Lutheran offers master's degrees in clinical psychology and counseling psychology with a specialization in marital and family therapy (MFT) as well as a PsyD (doctorate) degree in Psychology.
Our alumni study at:
Azusa Pacific
Boston University
California Lutheran University
Chapman University
Chicago School of Professional Psychology
John Hopkins University
Pepperdine University School of Law
Purdue University
UCLA
University of Hawaii
University of Southern California
University of Washington
Our alumni work for:
AmeriCorps
Applied Behavior Consultants
Aspen Center for Autism
Behavior Therapy & Family Counseling Clinic
Casa Pacifica
California Psych Care
Children's Hospital
Denver Health Medical Center
Institute for Applied Behavior Analysis
Interface Children Family Services
Peace Corps
Career paths:
Alcohol/Drug Counselor
Behavior Management Consultant
Career Counselor
Case Management Specialist
Child Care Consultant
Developmental Therapist
Head Interventionist
Marriage and Family Therapist
Psychologist
Shelter Client Advocate
Special Education Teacher
Therapeutic Behavior Specialist
Youth Development Facilitator
Last updated Jul 2020
About the School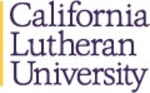 California Lutheran University is a selective, comprehensive institution offering undergraduate and graduate degrees in the liberal arts and sciences and professional fields. Rooted in the Lutheran tr ... Read More
California Lutheran University is a selective, comprehensive institution offering undergraduate and graduate degrees in the liberal arts and sciences and professional fields. Rooted in the Lutheran tradition, Cal Lutheran encourages critical inquiry into matters of faith and reason. Mentored by dedicated and accomplished faculty members, students pursue their passion and discover their purpose as they seek to grow as individuals. California Lutheran College was founded in 1959 on a ranch donated by Richard Pederson, the son of Norwegian immigrants. The college opened its doors to 330 students in September 1961 and held its first Commencement in May 1964.
Read less