Read more about this program on the school's website
Program Description
The Course
Clinical psychology is the practice of using psychological theories, treatments and therapies to assess people's needs and improve their wellbeing.
The BSc (Hons) Psychology with Clinical Psychology degree covers broad concepts of general psychology alongside specialised modules, such as mental health, counselling skills, and approaches to treatment and therapy.
These have been designed to prepare students to embark on a postgraduate study, to practise clinical psychology in a range of settings, or to work in therapeutic areas.
This degree aims to address the key concepts and practices of psychology, while also aiming to provide a level of specialised knowledge in clinical psychology. The course is designed to be especially suited to those students considering a career in health or social services.
A key aim of the degree is to provide students with the opportunity to develop a realistic appreciation of the work of a clinical psychologist. Guest lectures by experienced psychologist practitioners aim to introduce students to issues in professional practice. The course is also designed to prepare students for further training at postgraduate level — the next step towards becoming a Clinical Psychologist.
Accreditations
This course is accredited by the British Psychological Society as conferring eligibility for the Graduate Basis for Chartered membership (GBC), the first step towards becoming a Chartered Psychologist.
How You Study
On this degree, which is informed by the scientist-practitioner model and combines theory, research and practical skills development, students can develop a holistic appreciation of the of the range of skills required to work in a clinical setting.
The course aims to produce graduates who are critical thinkers and independent researchers. This means that graduating students are expected to be able to tackle psychological problems and issues as independent researchers taking a critical and analytical approach.
The course also aims to engender in students an ability to reflect on the nature of human behaviour in an informed and systematic manner and to provide them with an opportunity to gain an understanding of the scope of clinical psychology theory and practice.
During the final year, students may choose from a wide selection of optional modules and are expected to complete an extended independent study. At this stage, it is expected that the majority of students' studies will be determined by their interests and career aspirations.
Teaching takes place in large lecture rooms, smaller seminars and workshops and in small groups, depending on the level and the topic. In addition, staff use the intranet to provide materials to support teaching and have regular drop-in sessions for students.
Most modules involve two hours a week timetabled teaching time. Students are expected to contribute to small group sessions and to undertake independent study.
There are dedicated Psychology Labs for student projects as well as the research labs that students may use as part of their final year research project.
Course materials are posted to an online virtual learning environment to supplement face to face teaching and to support the onsite and remote study.
Contact Hours and Reading for a Degree
Students on this programme learn from academic staff who are often engaged in world-leading or internationally excellent research or professional practice. Contact time can be in workshops, practical sessions, seminars or lectures and may vary from module to module and from academic year to year. Tutorial sessions and project supervision can take the form of one-to-one engagement or small group sessions. Some courses offer the opportunity to take part in external visits and fieldwork.
It is still the case that students read for a degree and this means that in addition to scheduled contact hours, students are required to engage in an independent study. This allows you to read around a subject and to prepare for lectures and seminars through wider reading, or to complete follow up tasks such as assignments or revision. As a general guide, the amount of independent study required by students at the University of Lincoln is that for every hour in class you are expected to spend at least two to three hours in an independent study.
How You Are Assessed
The aims of the module assessments are to provide a measure of the development and attainment of course outcomes, including the attainment of high-level intellectual skills such as critical analysis and evaluation.
Accordingly, the nature of the assessment varies across the three levels of the course. The assessments at levels one and two aim to focus on the acquisition and understanding of knowledge and skills. In contrast, the level three assessments place far greater emphasis on the ability to apply, analyse, and evaluate knowledge.
BSc (Hons) Psychology with Clinical Psychology students currently receive feedback within a 20 working day period.
In the first and second years, assessment is 50% coursework and 50% written exams. In the third year, it is 88% coursework and 12% written exams.
The way students are assessed on this course may vary for each module. Examples of assessment methods that may be used include coursework, such as written assignments, reports or dissertations; practical exams, such as presentations, performances or observations; and written exams, such as formal examinations or in-class tests.
The University of Lincoln's policy is to ensure that staff return assessments to students promptly.
Entry Requirements
GCE Advanced Levels: ABB, to include a science related subject (Psychology, Biology, Chemistry, Physics, Applied Science, Maths, Geography, Economics are accepted as science subjects)
International Baccalaureate: 32 points overall, with 5 at Higher Level in Psychology, Biology, Chemistry, Physics, Applied Science, Maths, Geography or Economics
BTEC Extended Diploma in Applied Science accepted*: Distinction, Distinction, Merit
*not all modules are accepted. Please contact our Admissions team for further information (admissions@lincoln.ac.uk).
Access to Higher Education Diploma: 45 Level 3 credits with a minimum of 128 UCAS Tariff points, including 15 credits in Science related subject
Applicants will also need at least three GCSEs at grade 4 (C) or above, which must include English and Maths or Statistics. Equivalent Level 2 qualifications may also be considered.
The University accepts a wide range of qualifications as the basis for entry and will consider applicants who have a mix of qualifications.
We also consider applicants with extensive and relevant work experience and will give special individual consideration to those who do not meet the standard entry qualifications.
Last updated May 2020
About the School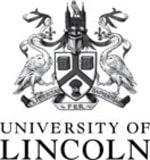 Since being opened by Queen Elizabeth II in 1996, the University of Lincoln has invested more than £300 million in its buildings and facilities.
Since being opened by Queen Elizabeth II in 1996, the University of Lincoln has invested more than £300 million in its buildings and facilities.
Read less