Program Description
Monmouth College is committed to educating the leaders of tomorrow. A Political Science degree equips students with the background they need to become successful leaders in virtually any field. Whether one's goal is graduate school, government, or business, a Political Science degree will provide the tools needed for students to realize their potential.
Studying Political Science at Monmouth helps students become accustomed to looking beyond superficial talking points and analyzing the structural and historical contexts of power relationships. Using both quantitative and qualitative analysis, students will become true liberal arts scholars and gain a broad knowledge of social scientific methods. Students will gain a comparative understanding of political systems and ideologies and will be better able to navigate our new global society. This will, in turn, give students a deeper perspective on their own corner of the globe.
The study of Political Science assists students in becoming well-informed citizens capable of critical thought. Fields of study include American Politics, Comparative Politics, International Relations, Public Policy, Constitutional Law, and Political Philosophy.
Objectives
Foster well-informed, critical thinking about politics and public policy (as well as things related to politics such as human nature, society, economics, etc.)
Promote life-long interest in politics
Teach essential facts about political institutions and behavior
Foster practical experience in politics and government
Produce students with superior writing and speaking ability
Adequately prepare those students who wish to go on to graduate or law school
Department Facilities and Equipment
The Political Science Department is housed in Wallace Hall. The college's centerpiece facility also houses the offices of the president and academic dean, general classrooms, grants office, the Trotter Computerized Classroom, a multimedia production lab, and faculty offices for history, government, classics, education, and communication.
Off-Campus Programs
Internships are highly recommended and have provided excellent opportunities for our students to gain practical experience in politics and government. Internship opportunities include work in local legislative offices; for the state's attorney and public defender; on local, state, and national campaigns; in government agencies; and as political reporters for the local newspaper. Internships include an academic component and can be taken for credit. Some notable examples: work in the Office of Vice-President of the United States, work on various campaigns, work on a notorious murder case for the Knox County public defender, and constituency service in the U.S. Congressional office.
Graduate School Opportunities
Monmouth College Political Science majors have entered P.h.D. and Master's Programs in a variety of academic and pre-professional disciplines. Many have attended law school. In recent years, MC graduates have been admitted to law programs at the University of Chicago, the University of Michigan, Northwestern University, the University of Illinois, the University of Iowa, the University of Virginia, Georgetown University, Vanderbilt University, Washington University, Drake University, the University of Wisconsin, IIT—Kent College of Law, Northern Illinois University, and Valparaiso University.
The department encourages students to pursue a double major if they so wish. Recent graduates have successfully combined their government majors with a major in English, History, Philosophy, Psychology, or Speech.
Career Opportunities
Congressional Aid
State Legislative Staff
County/City Officials
Assistant District Attorney
State Representative
Intelligence Officer
Political Analyst
Foreign Service Agent
International Rights Activist
Courses
POLS 100: Visions of Justice
1 course credit
Examines different philosophical, literary, and technological visions of a just society from Plato's Republic to the present. Includes a discussion of freedom, equality, revolution, and "the good life."
POLS 103: American Politics
1 course credit
A study of the constitutional foundations, political processes, and institutions of American government on the national, state, and local level. Also focuses on current and perennial issues in domestic and foreign policy.
POLS 120: Film and Politics
1 course credit
Film and visual images can help us understand contemporary politics. The film industry is often influenced by larger political forces and it has been used by governments to propagate particular ideologies. Films, documentaries and television programs often shape the public's perception of politics. The course will examine both the politics of movie making and politics in the movies. Each time the course is taught it will focus on themes such as the American presidency, elections and campaigns, law and order, war and terrorism, race, class and gender, civil rights and social justice.
POLS 200: Introduction to Comparative Politics
1 course credit
Examines diverse forms of national politics, including industrialized democracies, communist regimes, and developing nations. Also examines the basic conceptual and methodological tools of comparative political inquiry.
POLS 202: Modern Japan
1 course credit
A study of the social, economic, and political development of modern Japan, emphasizing Japanese responses to problems posed by contacts with the West.
POLS 227: Political Geography
1 course credit
This course provides an introduction to the idea that there is a definite geographical perspective which should be accounted for within the study of political behavior. Political Geography may be broadly defined as the study of the spatial organization and of the variation within political phenomena (institutions, processes, and behaviors) which is spatially dependent. We will focus upon diverse questions such as the impact of territory and natural resources on the conduct of International Relations (Geopolitics); the institutions and processes available to accommodate intra-national regional diversity (federalism, etc.); the political representation of territory via electoral systems and the redistricting process; and the impact of residential segregation processes on the structuring of voting choices, to give but a few examples.
POLS 244: Religion and Politics (Cross-listed as RELG 244)
1 course credit
The "secularization" thesis prevailed among the social scientists during the 1950s and 1960s. This thesis assumed that under the influence of industrialization, urbanization, and modernization, religion will become less important in the public and the private spheres. The emergence of highly politicized religious movements have posed a severe challenge to the secularization thesis. In this course, we will explore the relationship between religion and politics by examining contemporary movements such as the Christian Right in the U.S. Hindu fundamentalism in India and political Islam in the Middle East and South Asia.
POLS 245: The Politics of Developing Nations
1 course credit
A study of selected developing nations and the problems posed by rapid political and economic development. Topics include leadership strategies, the impact of modernization on traditional cultures, and the role of political ideology.
POLS 250: Special Topics
0.5 – 1 course credit
POLS 270G: Introduction to International Relations
1 course credit
A study of global and regional relationships, including state and non-state actors. Explores the influence of nationalism, economic rivalry, power politics, and international organizations on global behavior. Also explores the nature and causes of war.
POLS 295: The Politics of Criminal Justice
1 course credit
This course explores the central concepts, institutions, policies, and controversies of criminal justice in the United States. Included are components of police work, courts, corrections, and the formulation of criminal justice policy. Students will be encouraged to develop a "nuts and bolts" familiarity with day-to-day practices of criminal justice in the U.S., a philosophical understanding of criminal justice as an ideal, and the critical skills needed to make a meaningful comparison between the ideal and current practices.
POLS 310: Issues Seminar
1 course credit
Provides an up-to-date look at emerging local, state, national, and international issues as well as emerging scholarly perspectives in political science. Joins attentiveness to the latest "news" with current analytical tools of the profession. Includes organization of at least one debate open to the campus. This course could be repeated for credit.
POLS 311: Parties and Elections
1 course credit
A study of American parties and elections as well as the problems faced by candidates for public office. Students are expected to participate in current political campaigns. Offered in election years.
POLS 320: The United States Congress
1 course credit
This course will broadly examine the legislative branch of the United States government. Topics will include congressional elections, the legislative process, committees, inter-branch negotiations, and spatial theories of voting. The roles of Congress in our political system are twofold: to represent the interests and concerns of the citizenry; and to make law and policy for the nation—to "govern." In addition to describing how Congress goes about these roles, we want to analyze them. How does representation affect governance? How has Congress developed over time? What is its relationship to other branches of government, especially to the presidency? How does the organization of Congress shape the behavior of its members? The answers to these questions, and more, will be discovered in this course.
POLS 321: The American Presidency
1 course credit
This course takes a detailed look at various aspects of the American presidency. It examines, among other things, the history of the presidency, the extent of presidential powers relative to presidential responsibilities, the relation of the president to Congress, the performance of presidents relative to public expectations, and the future of the presidency. It also focuses on the living history of the presidency through close attention to current events.
POLS 333: U.S. Foreign Policy
1 course credit
Introduces students to the history of American foreign policy as well as key issues, concepts, and debates in the field. Includes examination of the policy-making process and key figures who have made their mark on U.S. foreign policy. Pays special attention to the transition from the Cold War era to that of the "new world order."
POLS 351: Constitutional Law: Institutional Powers and Restraints
1 course credit
This class will develop an understanding of the case law related to the powers of the judiciary, legislature, and president. There is also an extensive look at the relationship between these branches and between the national government and the states.
POLS 352: Civil Liberties
1 course credit
Introduction to the philosophical bases and historical development of constitutional civil liberties. Substantial emphasis is placed on the Supreme Court's interpretation of the Bill of Rights. Investigation of cases dealing with the First Amendment and the right to privacy is especially prevalent.
POLS 366: International Organizations
1 course credit
This course examines the role of international organizations in world politics. It begins with a historical perspective, looking at the evolution of international organizations from the end of the nineteenth century to the present. It then looks at various theoretical approaches to international organizations. The course closes with case studies of the United Nations and the International Monetary Fund.
POLS 375: Environmental Politics
1 course credit
An analysis of environmental politics and policy on the national and international levels. Features an emphasis on case studies.
POLS 395: Constitutional Issues
1 course credit
A study of current constitutional issues in light of constitutional history, philosophical principles, and our ever-changing sociopolitical context.
POLS 397: States and Markets
1 course credit
Through the integration of perspectives and most recent research from the four main areas of political science—comparative politics, international relations, American politics, and political philosophy—this course will examine the shifting relationship between political authority and the economy. Open to juniors and seniors.
POLS 409. The Supreme Court
1 course credit
This course is intended to provide insight into the workings of the United States Supreme Court. We will cover subjects that include, but are not limited to: how justices are chosen to sit upon the court; the reasons why the Supreme Court makes the decisions it does; and the impact of the Supreme Court on the political and legal landscape in the United States.
POLS 411: Political Philosophy from Plato to the Present
1 course credit
(Cross-listed as PHIL 411) A historical survey and philosophical analysis of political philosophy from ancient Greece to the present. Includes works by Plato, Aristotle, Machiavelli, Hobbes, Locke, Rousseau, Marx, and Mill.
POLS 414: American Political Thought
1 course credit
Examines ideas, themes, and debates at the center of American political discourse as it has evolved since colonial times. Students will be asked to apply the course material to contemporary politics and society.
POLS 415: Senior Seminar
1 course credit
Concentrated study of an issue in political science. Students work on research projects that deal in depth with substantive and methodological problems associated with the subject area.
Prerequisite: Senior standing.
POLS 420: Independent Study or Internship
0.5 – 1 course credit
Includes selected readings, research, written reports, conferences, and/or work with government officials as arranged with the instructor.
Prerequisite: Junior standing.
Last updated Aug 2020
About the School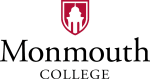 Monmouth College is a private, selective, residential, national liberal arts college, offering majors in the natural sciences, social sciences, arts and humanities, as well as outstanding academic adv ... Read More
Monmouth College is a private, selective, residential, national liberal arts college, offering majors in the natural sciences, social sciences, arts and humanities, as well as outstanding academic advising, small, seminar-style classes, varied internship and study abroad opportunities, and summer research experiences to thoughtful, intellectually engaged and ambitious students.
Read less