Program Description
If you have an interest in social phenomena, political systems, international relations, and public law, you will greatly benefit from C.M.U.'s Political Science major. Through this program of study, you will develop the skills needed to turn your passion and interests into an in-demand profession.

About This Program
Our political science students become familiar with major authors, works, and theories of political science, political theory, and various political systems. They learn to apply skills of quantitative and qualitative data analysis to real-world social science data, and present, discuss and defend research.
As a C.M.U. political science major, you will have opportunities to:
become familiar with the canon of political science literature, and proficient in communicating the discipline of political science and philosophy
enhance your understanding of many impactful political aspects in the world, such as war and terrorism
develop from your participation in classes such as Legislative Politics, Constitutional Law, and International Problems and Relations
participate in hands-on learning through research projects, field experiences, and internships in preparation for advancement into pre-law, graduate school, and in-demand professions

Degrees Available
Bachelor of Arts in Political Science
Bachelor of Science in Political Science
a minor in Political Science is available

Other Programs:

Admission Requirements
Admission to C.M.U. is selective. Our admission staff carefully reviews and evaluates each application on an individual basis. Please review all requirements prior to applying for admission.
Whether you're a College of Liberal Arts and Sciences (CLAS) student or a College of Graduate and Extended Studies (CGES) student, C.M.U. will challenge you, and provide opportunities to develop skills that will pay off in your professional journey.
We would love for you to join us and experience an education that gives you more. There are just a few requirements to keep in mind regarding the admission process.

College of Liberal Arts & Sciences
Incoming Freshmen
To receive admission to Central Methodist University, applicants are expected to have completed a college preparatory program with at least a 2.5 cumulative grade point average on a 4.0 scale or 2250 GED score and have a 21 or above on the ACT or 1500 or above on the SAT examination. Applicants are advised to complete a college preparatory program which would include:
Four years of English
Three years of Math
Three years of Science
Three years of Social Studies
One year of a foreign language
Students falling below the minimum standards may be admitted on a provisional basis and will be considered individually. This consideration will be conducted by the Director of Admission and the Academic Standards and Admission Committee. Students admitted under provisional admission must comply with all conditions and requirements specified in writing by Central Methodist University
Homeschooled Students
Homeschooled students must submit a valid homeschool transcript, have a 2.5-grade point average and a 21 ACT or above or a 1500 or above on the SAT.
Transfer Students
Transfer applicants must have a 2.0 or higher GPA for all previously attempted college coursework and be eligible to return to the last college attended. Those who do not meet these criteria must present a letter of appeal to the Academic Standards and Admission Committee which will determine whether the student will be admitted.
All transfer applicants must submit official transcripts of their high school records clearly indicating GPA and class rank. Transfer applicants must also submit official transcripts from all colleges and universities attended. These transcripts are part of the student's permanent college record.

TUITION & FEES
College of Liberal Arts & Sciences
Annual Tuition (12-18 hours per semester) $23,000

LOCATIONS
This program is offered at the following locations:
RESIDENTIAL CAMPUS
Last updated Jul 2018
About the School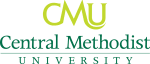 Looking for more from your college experience – and from yourself? Come thrive at CMU. Empowered by a caring community, surrounded by every imaginable opportunity, you'll discover your strengths. You' ... Read More
Looking for more from your college experience – and from yourself? Come thrive at CMU. Empowered by a caring community, surrounded by every imaginable opportunity, you'll discover your strengths. You'll find your voice. You'll achieve your very best – as a scholar, as a leader, as a difference-maker in the world.
Read less