Program Description
Physics is both rigorous and fascinating because it deals with the fundamental questions about nature and ideas consisting of matter, force, energy and motion. Physics students enjoy the challenges and rewards of solving a problem and enjoy learning how nature works, from studying the structures of galaxies at the largest possible scales to quantum mechanics at the microscopic level. A Wells physics major will progress through advanced courses (such as Principles of Electronics, Theoretical Mechanics, and Quantum Mechanics and Relativity), to bring their knowledge up to date with how physicists think in the 21st century.
Wells' faculty members personally advise students and encourage them to supplement their learning with hands-on activities inside and outside the classroom, such as laboratory time and internship placements.
Multidisciplinary coursework prepares students to go on to graduate school in physics or to another field such as medicine or law. Additionally, a physics degree opens up careers in aerospace, agriculture, computer software, biomedical, nuclear, environmental, architectural, civil, industrial and mechanical engineering.
Wells physics majors not only graduate with an understanding of the fundamental laws of nature, but they leave with a well-rounded education in the liberal arts and valuable problem-solving, intellectual and leadership skills needed to understand and create solutions to problems and communicate information to others—skills necessary for success in any career, not just a first job out of college.
What Students Study
Advanced courses in physics, like the ones listed below, allow students to focus on areas of individual interest. In addition, independent study and special topics courses are available. Here are some sample courses in physics:
Principles of Electronics: An introductory course to analog and digital electronics.
Theoretical Mechanics: Students review topics such as particle systems, orbits, phase portraits, and chaos.
Modern Physics: Covers topics such as the Schrodinger equation, Heisenberg's matrix mechanics; classical and quantum statistical mechanics.
Experimental Physics: Advanced laboratory work in the physical sciences to develop an understanding of theoretical and practical considerations.
All students produce a senior project that crystallizes the college experience and provides excellent training for graduate-level studies. It also provides students with the unique experience of completing an in-depth analysis of a topic of importance to them. Some recent projects done by students studying physics:
"Two-dimensional scattering off a top-hat potential"
"Maglev trains: an analysis of developing ground transportation in the U.S."
"Teaching physics with museums"
Last updated Feb 2018
About the School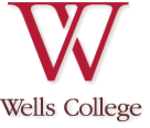 The exploration of ideas from multiple perspectives. Connection with a close community of professors and friends. Seminar-like classes that allow for deep discussion and scholarship. An emphasis on ex ... Read More
The exploration of ideas from multiple perspectives. Connection with a close community of professors and friends. Seminar-like classes that allow for deep discussion and scholarship. An emphasis on experiential learning, collaboration and real-world
Read less