Read more about this program on the school's website
Program Description
The BA (Hons) Philosophy degree at Lincoln offers students the opportunity to study one of the world's oldest disciplines. The course enables students to ask some of the most fundamental questions about the world around us and to develop their understanding of the place we occupy within it.
Philosophy challenges students to question everything from apparently simple binaries such as 'right' and 'wrong', and 'good' and 'evil', through to seemingly unanswerable conundrums concerning the existence of God or how we can actually 'know' anything at all.
Philosophy makes unique intellectual demands of students. This degree provides opportunities to learn how to think clearly, to construct and defend arguments and to be willing to explore a range of approaches to different topics.
How You Study
Philosophy at Lincoln is designed to give students the tools to think seriously and independently about major philosophical questions. Students can develop valuable skills in reasoning, analysis, creative problem-solving and communication.
Students will have the opportunity to study a wide range of subjects, including metaphysics, epistemology, logic, philosophy of mind, moral philosophy, philosophy of science, philosophy of religion, aesthetics, existentialism and phenomenology, philosophy of evil, ethics and the meaning of life, and philosophy of love, sex, and perversion.
Studying original texts from great minds both past and present can help students learn to form, develop and defend their own answers.
Students will be introduced to major figures in the history of philosophy, such as Plato, Aristotle, Descartes, Hegel, Hume, Nietzsche, Sartre, Wittgenstein and others.
The course will explore these areas using the philosophical method of logical analysis and reasoned argument, and from the outset, students will be encouraged to develop their own views and to critically assess the views of others.
Since Philosophy will be a new subject for many students, the first year of the degree offers a chance to study a range of introductory modules, with increasing specialisation in the second and third years.
Contact Hours and Reading for a Degree
Students on this programme learn from academic staff who are often engaged in world-leading or internationally excellent research or professional practice. Contact time can be in workshops, practical sessions, seminars or lectures and may vary from module to module and from academic year to year. Tutorial sessions and project supervision can take the form of one-to-one engagement or small group sessions. Some courses offer the opportunity to take part in external visits and fieldwork.
It is still the case that students read for a degree and this means that in addition to scheduled contact hours, students are required to engage in an independent study. This allows you to read around a subject and to prepare for lectures and seminars through wider reading, or to complete follow up tasks such as assignments or revision. As a general guide, the amount of independent study required by students at the University of Lincoln is that for every hour in class you are expected to spend at least two to three hours in an independent study.
How You Are Assessed
This course uses a variety of assessment methods including essays, podcasts, student-led presentations, in-class exams and take-home exams.
The University of Lincoln's policy is to ensure that staff return assessments to students promptly.
Entry Requirements
GCE Advanced Levels: BBC
International Baccalaureate: 29 points overall
BTEC Extended Diploma: Distinction, Merit, Merit
Access to Higher Education Diploma: 45 Level 3 credits with a minimum of 112 UCAS Tariff points
Applicants will also need at least three GCSEs at grade 4 (C) or above, which must include English. Equivalent Level 2 qualifications may be considered.
EU and International students whose first language is not English will require English Language IELTS 6.0 with no less than 5.5 in each element or equivalent http://www.lincoln.ac.uk/englishrequirements
The University accepts a wide range of qualifications as the basis for entry and will consider applicants who have a mix of qualifications.
We also consider applicants with extensive and relevant work experience and will give special individual consideration to those who do not meet the standard entry qualifications.
Last updated Mar 2020
About the School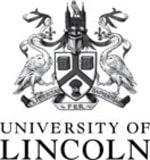 Since being opened by Queen Elizabeth II in 1996, the University of Lincoln has invested more than £300 million in its buildings and facilities.
Since being opened by Queen Elizabeth II in 1996, the University of Lincoln has invested more than £300 million in its buildings and facilities.
Read less