Bachelor in Pedagogy of Primary Education and Early Foreign Language Teaching
Home ›
Bachelor ›
Bachelor in Pedagogy of Primary Education and Early Foreign Language Teaching
Program Description
Learning Outcomes
Will be able to integrate theoretical and didactic knowledge of various sciences (moral education, languages, mathematics, social and natural sciences, physical education, technologies and arts) and to design the curriculum of primary (self-)education on the basis of this knowledge.
Will be able to analyse, systematise and critically assess information as well as legal and political documents related with the preparation of pre-school, pre-primary and primary school teaching curricula.
Will be able to explain the features of personality development of pupils of an early school age emerging due to the influence of different environmental factors, and to understand the fundamentals of pupils' (self)development as the basis for their professional activity.
Will be able to plan, organise, implement and summarise professional action research and scientific research and to use the research results in their teaching practice as well as to reflect on the perspectives of their professional development.
Will be able to create and ensure a safe learning environment that is oriented to learners' needs and stimulates the learning process; will be able to design favourable conditions for the formation of pupils' values and social skills as well as for their comprehensive personal development and self-expression through the use of various teaching tools, digital technologies and equipment, enhancing the variety of learning activities, learning accessibility to every learner, their engagement in group work and their development of independent learning skills.
Will be able to plan and monitor the teaching process purposefully and to select suitable teaching methods, materials and tools for effective achievement of aims and their evaluation.
Will be able to assess individual differences of development and growth, personal peculiarities, based on social environment, gender, nationality, culture, etc., and will be able to personalize the teaching process trying to improve and form personal pupils' motivation, self-directed and independent learning.
Will be able to apply various innovative educational tools, technologies and methodologies in their teaching activities, to educate primary school pupils in line with these methodologies as well as to correctly use their native tongue and communicate in a foreign language in professional activities.
Will be able to work individually and in a team, to adapt easily to a changing environment and to cooperate productively.
Will be able to assume responsibility and leadership in educating pupils, fostering their innovativeness and developing critically thinking personalities.
Will be able to be open, flexible and critical in various pedagogy-related situations and plan their career by reflecting on the teaching process and results, assessing the activity, undertaking individual learning, affecting community with responsibility and assuming responsibility for their actions.
Last updated Mar 2020
About the School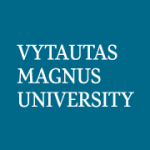 Ranked in QS World University Rankings as a leader in the country by its internationality, VMU is the only public higher education institution in Lithuania and one of the few in the region where a wid ... Read More
Ranked in QS World University Rankings as a leader in the country by its internationality, VMU is the only public higher education institution in Lithuania and one of the few in the region where a wide liberal arts education is imparted. This means that students can change and organize their schedule freely, minor in one field and major in another, travel abroad on international exchange and get ready for those trips by taking some of the available 30 foreign language courses. As a reflection of global academic trends, more and more lectures (separate courses and even whole study programs) are taught in English, many of them by professors from abroad. VMU offers Bachelor and Master degree programs, which are entirely taught in English. Every semester university gathers the colorful international community, which unites representatives from nearly 60 countries around the world.
Read less