Program Description
About Department
The department of New Media is a multidisciplinary program that provides theoretical and practical training with a critical approach in the field of digital media studies. Information becomes accessible anytime anywhere with the development of computer, internet and telecommunications technology, and this causes information systems to change the relationship between the creative arts and science. This change has economic, cultural, social, the political and legal consequences.
In this context, the evolution of traditional media into digital media has also transformed the employment areas in the media sector today. In addition to traditional media environment, today's media professionals are expected to be competent in digital media content production and management areas such as online publishing, interactive advertising and digital visual design environments.
The purpose of the New Media Department is to train creative new media professionals with knowledge and ideas about cultural, social and artistic transformations posed by new media, legal arrangements made for new media areas and the new media policy; and the professionals that can produce and govern content in areas such as online public relations and advertising, online journalism and digital art and could dominate the technical and aesthetic language of the digital media environment.
Employment Opportunities
Thanks to digital media environments which are transforming with constantly and rapidly developing computer, Internet and telecommunications technologies, the employment areas for the graduates are diversifying and expanding.
The graduates have the opportunity to work in all public and civil society organizations which use the Internet and mobile networks. They can work as media editors and producers of media organizations which carry out publishing activities in new media environments such as newspapers, magazines, radio, television, film production company. They can be employed as online reputation managers by using online search engine optimization and advertising effectively or they can conduct online public opinion research in public relations and consulting firms. They can be managers of Internet advertising or internet and mobile marketing in advertising agencies and can be social media experts in social media unit of any public, private or non-governmental organizations. In other words, they can work in all positions that require content production and management which have multimedia formalism and interaction features such as audio, text, graphics, photos and videos based on any institution or establishment digital coding system.
About Courses
The curriculum of New Media Department is formed with courses which include the basic knowledge and skills that the new media professionals of the future can use at each stage at their professional life. Introduction to new media, social media, new media theory and research, Internet journalism, data journalism, new media and public relations, digital marketing, Internet advertising, digital radio broadcasting, Web TV and IPTV programming, digital culture, digital art, web design, data visualization, digital game design, new media, sociology, critical new media literacy, digital content production and management, transmedia applications are the core courses of the department. Besides these courses, it is intended that our students can study one of Spanish, Russian and German languages as an elective course with English which is now a necessity in the media sector and can speak at least two languages as a media professional.
Intake
On-Campus: September & February of each year
Online: All Year Round, student can incorporate any month of the year
Last updated Feb 2018
About the School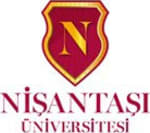 We are a big family believing that the life is the product of dreams, dreams give rise to goals and goals give rise to life, and we all adjoin not only heart but also mind to the work. As a requisiten ... Read More
We are a big family believing that the life is the product of dreams, dreams give rise to goals and goals give rise to life, and we all adjoin not only heart but also mind to the work. As a requisiteness of doing a work whose output is science, we believe in the power of seeing, looking differently, changing and transforming. We make a great effort to reach our objective of changing life of every person touching us in the direction of his/her goals and dreams, and beautify primarily our environment and our country and then the entire world.
Read less