Read more about this program on the institution's website
Program Description
The BA (Hons) Music course at Lincoln is a contemporary, industry-focused degree for musicians looking to develop their skills as performers, composers and collaborators within a flexible curriculum that encompasses classical, rock, pop and non-Western music.
This course connects practice with theory, tradition with innovation, and personal creativity with collaborative projects. As well as working with other musicians, students have the opportunity to work with dancers, actors, film­makers, animators and designers.
Practical skills are underpinned and enriched with an approach to studying music that positions practice alongside an understanding of musical histories, cultures and genres, as well as developing the critical and reflective skills needed to articulate these connections.
The teaching team is made up of professional musicians and experienced researchers with expertise that encompasses numerous professions, disciplines and mediums, such as musical theatre, composition, performance, orchestration, musical direction and editing.
Accreditations
The quality and industry relevance of this course has been accredited by the Joint Audio Media Education Support organisation (JAMES).
How You Study
In the first year, topics include the development of key musical skills, the use of audio production technology, working with a score, the role of music in society and the contemporary music industry.
In the second and third years, students can tailor the degree to suit their individual interests. There are degree pathways that focus on performance or composition, as well as scope for students to explore a wide range of practical and academic skills. In the third year, students have the opportunity to present their work in a final-year showcase.
Practical work will take place in recording studios, performance spaces, rehearsal rooms and IT suites, where students will have the opportunity to develop skills in using the equipment and creating music for recordings and performance.
Contact Hours and Reading for a Degree
Students on this programme learn from academic staff who are often engaged in world-leading or internationally excellent research or professional practice. Contact time can be in workshops, practical sessions, seminars or lectures and may vary from module to module and from academic year to year. Tutorial sessions and project supervision can take the form of one-to-one engagement or small group sessions. Some courses offer the opportunity to take part in external visits and fieldwork.
It is still the case that students read for a degree and this means that in addition to scheduled contact hours, students are required to engage in an independent study. This allows you to read around a subject and to prepare for lectures and seminars through wider reading, or to complete follow up tasks such as assignments or revision. As a general guide, the amount of independent study required by students at the University of Lincoln is that for every hour in class you are expected to spend at least two to three hours in an independent study.
How You Are Assessed
Much of the assessment of this course will be practical. Depending on the chosen pathway, students may be asked to perform or asked to create and submit their music using various technologies.
Students may be required to submit their practical work as a portfolio of songwriting extracts and occasionally we will observe how students work in the studio, rehearsal space or as part of the collaborative process.
Whenever we assess practical work, students will be asked to reflect on their process and development, sometimes in writing and sometimes in conversation. Written assessments come in various forms and are designed to develop writing skills in preparation for the final-year dissertation.
Students may be expected to write in the style of sleevenotes, to prepare briefs or reports similar to those used in the industry, and to submit conventional academic essays discussing issues relating to contemporary music.
Entry Requirements
GCE Advanced Levels: BCC and a recognised practical music examination at Grade 5, A-Level Music or equivalent
International Baccalaureate: 28 points overall
BTEC Extended Diploma: Distinction, Merit, Merit
Access to Higher Education Diploma: 45 Level 3 credits with a minimum of 104 UCAS Tariff points
Applicants will also need at least three GCSEs at grade 4 (C) or above, which must include English. Equivalent Level 2 qualifications may be considered.
EU and International students whose first language is not English will require English Language IELTS 6.0 with no less than 5.5 in each element or equivalent http://www.lincoln.ac.uk/englishrequirements
The University accepts a wide range of qualifications as the basis for entry and will consider applicants who have a mix of qualifications.
We also consider applicants with extensive and relevant work experience and will give special individual consideration to those who do not meet the standard entry qualifications.
Last updated Mar 2020
About the School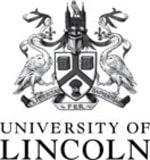 Since being opened by Queen Elizabeth II in 1996, the University of Lincoln has invested more than £300 million in its buildings and facilities.
Since being opened by Queen Elizabeth II in 1996, the University of Lincoln has invested more than £300 million in its buildings and facilities.
Read less