Program Description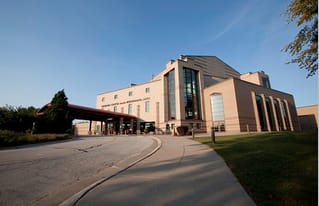 The Music program is a leader in the performing arts at the University of Wisconsin-Green Bay providing a musical education grounded in performance, historical, and cultural contexts. The program offers music courses to all University students to broaden their understanding and enjoyment of music as a fine art. We offer a comprehensive array of experiences that can be individualized within the context of an outstanding liberal arts education and the amenities of a multifaceted university. Music ensembles are open to all university students who successfully audition. Great musical experiences and a fine music education begin with an outstanding faculty. At U.W. Green Bay students have the opportunity to study with experts on their instrument or voice. Our faculty of professional musicians are creative artists who make teaching their first priority.


Being a musician requires not only talent, desire, and hard work, but it also requires an environment in which you can develop your musical talents to their fullest. The U.W. Green Bay Music program provides a supportive environment along with the thorough education you need to succeed. A fully accredited member of the National Association of Schools of Music (N.A.S.M.), the Music program offers two degrees, a professional degree – the Bachelor of Music, and a liberal arts degree – the Bachelor of Arts. The Bachelor of Music in Music Education prepares students to enter the teaching profession, with Wisconsin DPI licensure available in Pre-K-12 Choral and General Music, and Pre-K-12 Instrumental and General Music. The Bachelor of Music in Performance is a professional degree that prepares students for a career in music performance or graduate study of their instrument or voice. The Bachelor of Arts degree offers the study of music in a liberal arts framework. It is intended for students who wish to major in Music as a part of a liberal arts program. The degree can help students prepare for a broad array of career options and may also be appropriate for those intending to pursue advanced study in music. With this comprehensive background, our graduates have gone on to careers as performers, teachers, arts managers, business entrepreneurs and many have furthered their education through graduate study. It is also possible to choose Music as a disciplinary minor, which provides breadth to an interdisciplinary major. The Music minor may be especially appropriate for students who have an interest in studying music, but who intend to pursue careers in other fields.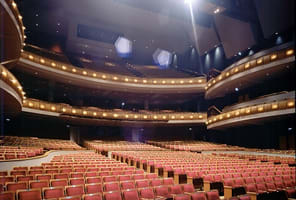 The Music program maintains a strong commitment to strengthening its cooperative links with the local and regional communities, arts organizations, and music educators. The Music program serves as a cultural resource for Northeastern Wisconsin and the first introduction to the campus for thousands of secondary students. Furthermore, the Music program provides arts education as part of U.W. Green Bay's comprehensive general education program and will continue to promote the University's tradition of a strong liberal arts education.


Admission to the music program is contingent upon successful completion of a performance audition and a written placement exam in music theory and ear training. All entering students who do not meet the minimum standards to be majors in the department may be admitted conditionally. However, students must remove identified deficiencies within the first year of matriculation before being fully admitted into the program. Students from any academic program may participate in music courses, ensembles, and applied lessons and may fulfill General Education requirements by doing so.
Last updated Mar 2018
About the School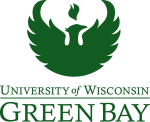 The University of Wisconsin-Green Bay takes a big-picture approach to education, accounting for your unique way of learning, your passion, and your perspective. Become enriched through impressive int ... Read More
The University of Wisconsin-Green Bay takes a big-picture approach to education, accounting for your unique way of learning, your passion, and your perspective. Become enriched through impressive internship opportunities; get a job that pays in multiple ways as a student employee on campus; have fun with like-minded people by joining one of our 100+ clubs and organizations; make the most of your college years living on campus; become a leader through student government; better your world with community service; and see more of it via our many opportunities to study and travel around the globe.
Read less