Program Description
BA in Music Production
*Online and Hybrid (mixture of in-person and face-to-face) options are currently being offered due to COVID-19.
Ever wanted to produce your own recordings? How about compose music for a soundtrack? At Cal Lutheran, you can learn the latest music production techniques using state of the art audio workstations.
The crown jewel of our music technology program is a fully equipped Pro Tools HD2 Accel recording workstation housed in the Spies-Bornemann TV Studio. With this workstation, you can record, edit, and mix your projects with the highest level of professionalism.
Programs
Offered as a major (BA)
Popular Minor Pairings
Business Administration
Entrepreneurship
Multimedia
Music
The Curriculum
An ideal location
Our location just outside of Los Angeles and Hollywood offers you an immersive experience into the music industry. With an emphasis on small class sizes and hands-on learning, you'll learn by doing.
From courses taught by Grammy winning audio engineers to the latest in analog and digital technologies, you have an opportunity to learn from the very best.
Work in state-of-the-art facilities
Duesenberg 41a
In partnership with I-58 Studios, Cal Lutheran is able to offer students a unique opportunity to study audio recording and mixing in a state-of-the-art commercial studio located in Thousand Oaks. Using a best-of-both-worlds analog and digital experience, students learn to harness the power of new digital tools and vintage analog gear.
SBET 128 Studio
A hybrid television and audio studio for recording, mixing, and post-production sound. This studio features an Avid C24 digital control surface with Pro Tools HD Accel-2, and analog outboard gear.
I-202 Music Lab
A center for music production and collaboration, the music lab gives students access to the latest hardware and software tools. Beginning students gain immediate access to the music lab, which is open 24 hours a day, 7 days a week.
SBET 138 Mac Lab
The Spies-Bornemann 138 Mac Lab houses 24 iMac workstations equipped with Logic X, Pro Tools, and a large sound FX library.
The Experience
I love the creativity of songwriting; learning how to use software, such as Pro Tools and logic; and learning about the business side of music — all in one major.
Emily Yoshida '18, Music Production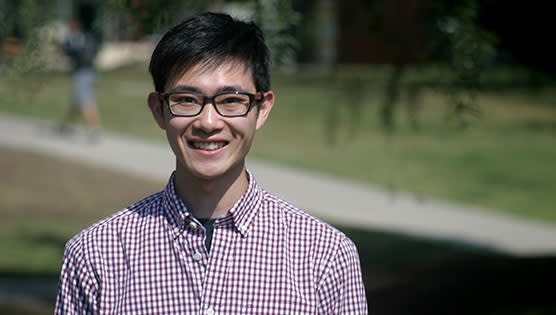 Just being able to go to school in Southern California opened up numerous opportunities for me. I was able to get hired for a few internships in the music industry, which gave me a good grasp of the different sides of the business, allowing me to try new things and figure out what I want to do.
Johnathan Luu '16, Business Administration, Music Production
Your Future
A degree in music production can open doors to careers inside and outside the music industry. Recording arts professionals work in studios as sound engineers, mixers and editors. Occasionally, they may perform on a recording, depending on their skills.
You might also work in a record label's artists and repertoire department, commonly known as A&R, discovering new talent and helping recording artists shape their albums. They may serve as producers, who lead recording projects, and hire musicians, schedule recording studio time and oversee album cover design.
Taking Digital Music with Mark Spraggins in my second semester at Cal Lutheran was the moment where it all came together for me. I dove in head-first to the technology of sound recording and editing, and then just lived in the studio.
Brett Leonard '06, Assistant Professor and Coordinator of Music Technology, University of Nebraska at Omaha
Last updated Jul 2020
About the School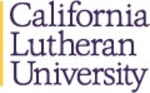 California Lutheran University is a selective, comprehensive institution offering undergraduate and graduate degrees in the liberal arts and sciences and professional fields. Rooted in the Lutheran tr ... Read More
California Lutheran University is a selective, comprehensive institution offering undergraduate and graduate degrees in the liberal arts and sciences and professional fields. Rooted in the Lutheran tradition, Cal Lutheran encourages critical inquiry into matters of faith and reason. Mentored by dedicated and accomplished faculty members, students pursue their passion and discover their purpose as they seek to grow as individuals. California Lutheran College was founded in 1959 on a ranch donated by Richard Pederson, the son of Norwegian immigrants. The college opened its doors to 330 students in September 1961 and held its first Commencement in May 1964.
Read less