Program Description
The Music Business major is a cross-disciplinary curriculum between music and business that focuses on preparing students to work as executives, managers, and administrators in all areas of the music industry. The program provides students concentrated study and professional expertise in artist and venue management, production, publishing, distribution, retailing, booking and touring.
Coursework focuses on legal aspects of record company and music publishing operations including financial agreements, production and management contracts, licensing, intellectual property laws, and industry ethics. The study of basic music theory and participation in ensembles teaches the student how to evaluate qualitatively an artist's music and forms the vocabulary necessary to communicate with professionals in this field. Students develop critical and analytical thinking skills through "hands-on" experiences and career-oriented projects such as internships and a practicum in Blackroom Records. Students participate in the Music and Entertainment Industry Student Association (MEISA), an industry-focused organization that allows students to interact with music business professionals through forums, seminars, and panels dealing with current music industry issues.
It is the goal of the Music Business major to form Christian executives and servant leaders with strong ethical backgrounds to cultivate a new standard of integrity in this industry. Integrated faith-issue discussions in the classroom teach application of these ideals in secular business interactions, and completion of service projects and internships in secular and Christian organizations round out assimilation of these principles. In modeling compassion, communication, and ethical behavior, we build strong community leaders who cultivate diversity and fairness in their community's interactions.
The major incorporates the Strength-Finder assessment material to assist students in identifying their personal strengths and God's calling on their lives. The application of those strengths enables them to be a more effective professional in the field of their choice.
Research across professional fields (trans-disciplinary study) develops critical, creative, and strategic thinking that facilitates understanding of new technologies and innovation of new business programs that utilize a community's unique personnel resources. The curriculum addresses social, economic, and cultural diversity issues to expand an understanding of the interconnectedness of all of business, to foster communication and understanding between diverse societies, and to build tolerance and compassion that in concordance with our professional strengths allow us to build healthier communities that are financially strong.
Entrance Requirements
Greenville College admits students who desire to achieve a liberal arts education in an evangelical Christian context. Members of this community are either committed to Christ or are sympathetic to the Christian perspective.
Applicants are evaluated by consideration of their academic record, test scores, references, interviews, and participation in extracurricular activities. To be considered for admission, students must submit the following:
A completed Application for Admission, including full responses to the application essays
High School Transcripts
College Transcripts (if the student has attended any colleges previously)
A.C.T. or S.A.T. scores (required only of entering freshmen and transfer students with fewer than 30 college credits)
References (only if requested by the Admissions Committee)
The Admissions Office reviews each file individually, so all students who desire to study at Greenville College should complete the application process. However, the Greenville College Faculty have established guidelines by which admission decisions are generally made, which are:
Freshmen:
Completed a college preparatory curriculum in high school
Ranked in the top 50% of the high school class
A.C.T. composite of 18, or S.A.T. (Math + Critical Reading) of 860
High School GPA of at least 2.25/4.0
Transfers:
Completed at least 12 transferable college credits
College GPA of at least 2.25/4.0
Note: If a student has completed fewer than 30 college credits, then the high school record and test scores are also used to determine admission.
Note: If a student is not a native English speaker, then the college will consider the TOEFL in lieu of the A.C.T. or S.A.T. for a freshman and may require the TOEFL for a transfer student.
An exact course distribution is not required, but the College recommends at least eleven of the minimum sixteen units earned be in college preparatory subjects. It is highly recommended that entering students have:
four years of English in high school
one year each in algebra and geometry
two years of foreign language
at least one year of laboratory science
one year of American history.
However, each candidate will be evaluated on the basis of the individual credentials presented to the College in support of the application.
*Special Note: A student pursuing an education degree with Greenville College who submits a composite score of 22 on the A.C.T. (the composite score must include the writing portion of the test) will be able to use their composite A.C.T. in lieu of the TAP/Illinois Basic Skills test. Note that the A.C.T. composite score must be submitted during the admission process to Greenville College.
Greenville College admits students on a rolling basis, so there is no specific application deadline. Students receive notification of admission within two weeks after their admission file is complete. The Admissions Committee reserves the right to request a personal, on-campus interview with an applicant before making the final admissions decision.
Greenville College has the right to refuse admission or readmission for any student at its discretion. The college does not discriminate in its educational programs or activities on the basis of handicap, race, creed, color, sex or national origin which is in full compliance with Title VI of the Civil Rights Act of 1964 and the laws of the State of Illinois.
Career Opportunities
Booking Agent
Band Manager
Record Label Employee
Venue Operator
Production Manager at Venue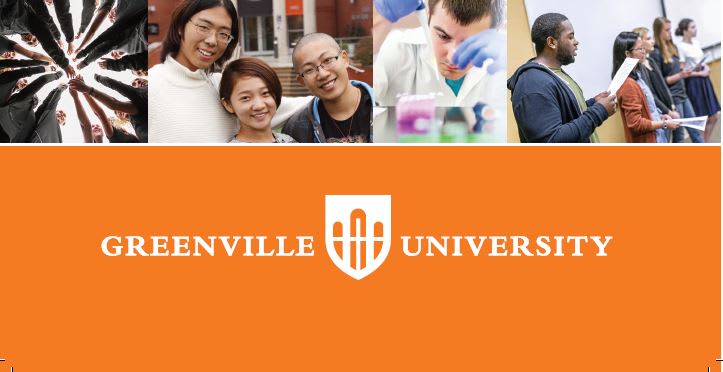 Last updated Feb 2019
About the School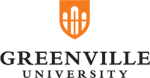 Greenville University was founded in 1892 by the Free Methodist Church with the intent to provide a distinctive, Christ-centered college education for men and women. The college's first president, Wil ... Read More
Greenville University was founded in 1892 by the Free Methodist Church with the intent to provide a distinctive, Christ-centered college education for men and women. The college's first president, Wilson T. Hogue, used the motto "education for character" to describe the college's purpose. Its mission 120 years later - empowering students for lives of character and service - echoes that purpose.
Read less