Bachelor in Molecular Biology and Genetics
Home ›
Bachelor ›
Bachelor in Molecular Biology and Genetics
Program Description
Molecular Biology and Genetics
The science of Genetics is improving more and more each day with the introduction of new research areas those of which lead to encoding the genetic codes that programs the formation of living organisms and use of these codes for other areas such as medicine, biotechnology, and agriculture. Following the advances in the field of Genetics and the process started with the characterization of the human genome, we have seen an unprecedented collection of data in the area of life sciences. With advances in technology, this data pool is increasing exponentially every day. The science of Bioinformatics has emerged, in order to collate, interpret, store, visualize and to get the most out of this huge set of data, as a synthesis of mathematics, statistics, computer science, molecular biology, and genetics. In many developed countries, this branch is available both at undergraduate and graduate level whereas, for the first time in our country, undergraduate level education is given at Bahcesehir University.
Within the scope of Department of Molecular Biology and Genetic, fundamentals and discipline of engineering are taught. On this basis, compulsory courses like genetics, computational biology, programming, the algorithm are given and also for the determination of the specialization areas, technical elective courses in special areas like comparative genomics, plant genetics, human genetics, data mining is presented. Department of Molecular Biology and Genetic is aiming to educate people that have learned the knowledge, concepts, and theories in their areas, been dominated at research methods, gained skills on applied sciences, accomplished learning and that will be capable of carrying out the required tasks for their profession.
Within this program, there will be specific collaborations in the area of Genetic Bioinformatics programs with American Universities that we have signed joint program agreements with. Our university currently has 21 cooperation agreements with other universities including twelve in USA, four in the Far East and five in Europe and Asia. In addition, the successful students will have the chance to do rotations at American universities that Bahcesehir University is in cooperation with. With our video conferencing system, our students will have the chance to watch and attend different events via live connections to and from USA and Bahcesehir University organizes programs with US and European universities on a continues basis.
Genetic Bioinformatics Sciences has an extremely bright future in the world and in our country. It has a primary priority within research support programs. It's amongst the businesses that have a great potential. In our country, the demand for graduates, the quality of jobs created is increasing and proposed work quality is improving every year. Our graduates will have the chance to work for public and private sectors, (such as pharmaceutical, biomedical, biotechnology, agriculture and food sectors, the research-development units, environmental protection, quality control departments), for research institutes as researchers or at administrative roles, for medical sector as genetic specialists (such as hospitals research labs, clinical genetics departments, pediatric genetics departments, in vitro fertilization units). Another option for our graduates is the academic career for which they'll have the chance to easily continue their post-graduate education at foreign or Turkish universities.
Course Structure Diagram with Credits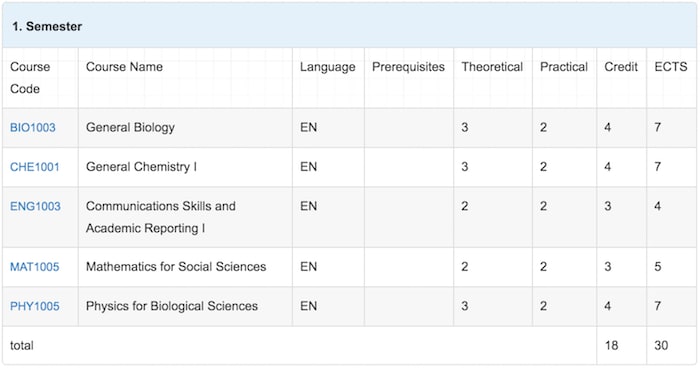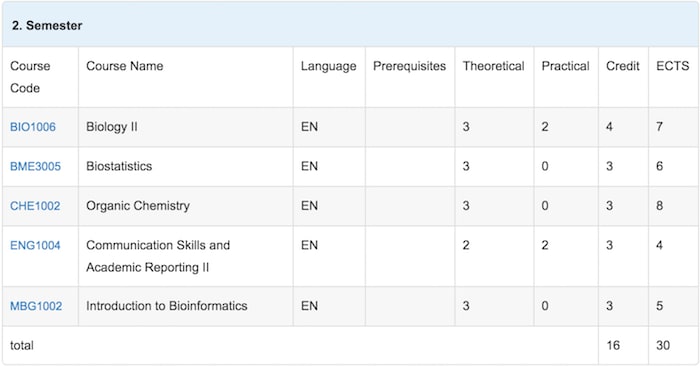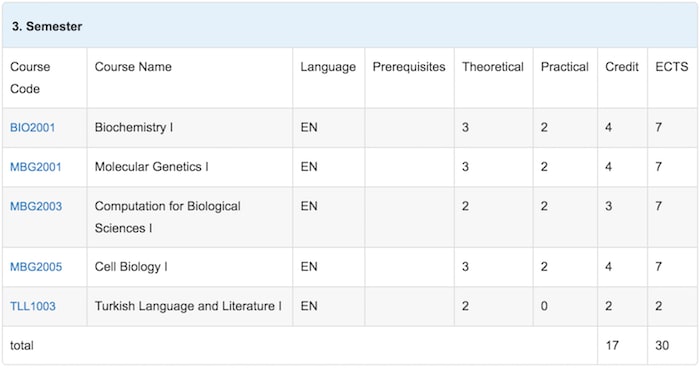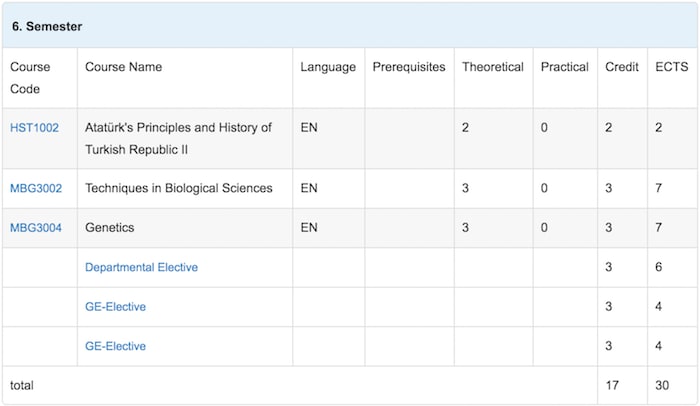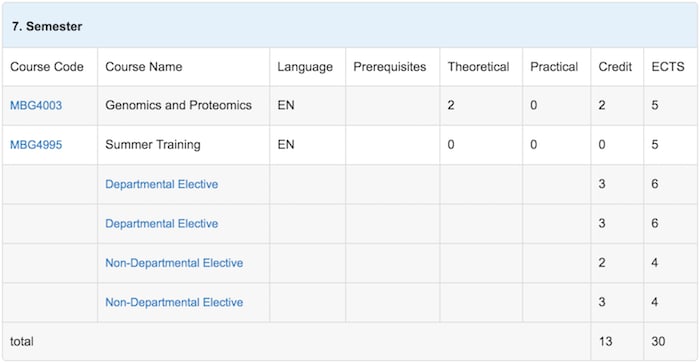 TR marked courses are taught in Turkish.
EN marked courses are taught in English.
There TR-EN marked a section of courses in both English and Turkish.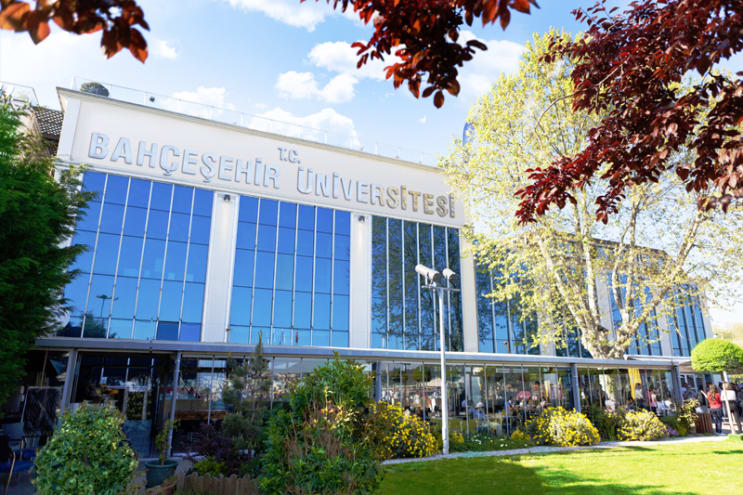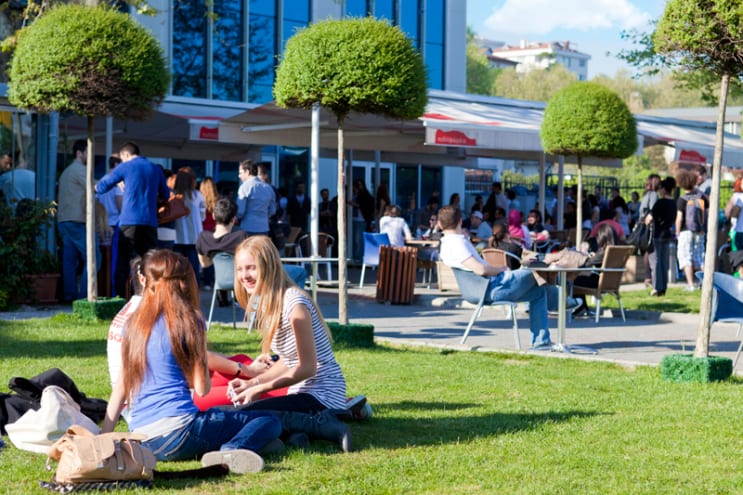 Last updated Dec 2019
About the School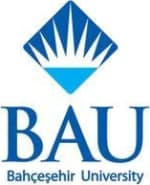 The slogan "At the heart of Istanbul" is suitable for a university like Bahcesehir University (BAU). With its main campus on the edge of the Bosphorus in Besiktas each day begins early with rapid mobi ... Read More
The slogan "At the heart of Istanbul" is suitable for a university like Bahcesehir University (BAU). With its main campus on the edge of the Bosphorus in Besiktas each day begins early with rapid mobility and continues throughout the day. Moreover, it is possible to encounter an event at almost every part of the university.
Read less