Program Description
Mobile computing has been spreading very fast in the form of mobile products and solutions such as smartphones, tablets, wireless infrastructures, and wireless data plans. Interested professionals may take online or in-class training courses to leverage their Mobile Computing knowledge and skills.
However, young people may find such courses hard to benefit from as such courses require participants to have excellent knowledge and hands-on experience in the various areas that consolidate the backbone of Mobile Computing such as Computing and Programming Languages; Development/ Test/ Operation Platforms; Networking and Wireless Network Systems; Operating Systems; Internet Technologies (e.g. Web-Servers and Scripting Languages such as Servlets, JSP, etc.), Data Centers, etc. Thus, it has become essential that the Academia assumes its role to develop and offer decent undergraduate programs that focus on Mobile Computing.
The upper management at Amman Arab University realized how important it is to develop and offer a decent Mobile Computing undergraduate program. Consequently, Amman Arab University is considered to be the first university in the region to offer such a program. Similar to any other subject, a set of pillars must be identified for the subject of Mobile Computing. For example, Project Management has three pillars; "On-Time", "Meet Specs", and "Within Budget". Consequently, a project is considered successful if and only if (i) it is completed on-time per the project plan, (ii) its deliverables and outcomes satisfy the business and technical specifications that were defined at an early phase of the project, and (iii) its overall cost did not exceed its approved budget. Similarly, the main pillars of a Mobile Computing undergraduate program are represented in obtaining adequate understanding of the following; (i) Software-as-a-Service (SaaS), (ii) Platform-as-a-Service (PaaS), (iii) Infrastructure-as-a-Service (IaaS), and (iv) Database-as-a-Service (DaaS). All of which are assumed to belong to the Cloud-Computing Umbrella. In addition to these pillars, upon the completion of a Mobile Computing undergraduate program, the student shall have been by then equipped with adequate knowledge and experience in Networking and Wireless Network Systems, Programming Languages such as Java and C++, Data Structures, Operating Systems, Web Development, Web Tools and Technologies, etc.
Hereby, the Faculty of Computer Sciences and Informatics at Amman Arab University would like to take this opportunity to invite high-school graduates and technical employees at the various telecommunication/ networking/ web service providers to consider its unique Mobile Computing program.
Vision
A leading department in the region in delivering graduates who are specialized in developing, maintaining, operating and managing applications for mobile devices.
Mission
Prepare qualified graduates in the field of Mobile Computing as an effort towards satisfying the needs of the local and regional labor markets; capable of accomplishing distinguished projects; capable of helping infrastructure developments and promoting knowledge-based economy; and capable of developing and improving performance of local community organizations.
MC Program Learning Objectives
Within a few years after graduating with this degree, Mobile Computing graduates will:
Possess the necessary skills of theoretical and applied knowledge in the field of Mobile Computing.
Have the professional competences and practice their profession with confidence and regional competitiveness with others.
Continue to lifelong learning and professional development amid future technological changes.
Be active members of teamwork with professional and ethical responsibilities, and know the needs of the community.
MC Program Learning Outcomes
Student Outcomes describe what students are expected to know and be able to do by the time of graduation. These relate to the knowledge, skills, and behaviors that students acquire as they progress through the program. A graduate of the Mobile Computing Program will demonstrate:
(a) An ability to apply knowledge of computing and mathematics appropriate to the program's student outcomes and to the discipline.
(b) An ability to analyze a problem, and identify and define the computing requirements appropriate to its solution.
(c) An ability to design, implement and evaluate a computer-based system, process, component, or program to meet desired needs.
(d) An ability to function effectively on teams to accomplish a common goal.
(e) An understanding of professional, ethical, legal, security and social issues and responsibilities.
(f) An ability to communicate effectively with a range of audiences
(g) An ability to analyze the local and global impact of computing on individuals, organizations, and society.
(h) Recognition of the need for and an ability to engage in continuing professional development.
(i) An ability to use current techniques, skills, and tools necessary for computing practice.
(j) An ability to apply computing algorithmic and networks principles in the modeling and design of mobile-based systems.
(k) An ability to apply design and development principles in the construction of mobile software systems of varying complexity.
Last updated Feb 2018
About the School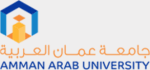 Amman Arab University (AAU) was established in 1999 as a private (non-profit) university specialized in graduate studies under the title "Amman Arab University for Graduate Studies". It was the first ... Read More
Amman Arab University (AAU) was established in 1999 as a private (non-profit) university specialized in graduate studies under the title "Amman Arab University for Graduate Studies". It was the first University in Jordan to offer Ph.D. programs. In 2009, the University admitted the first patch of Bachelor degree students and its name was changed to "Amman Arab University".
Read less