Bachelor in Media and Communication
Program Description
The Media and Communication program is for students who are interested in pursuing careers and further education in such areas as radio and television broadcasting, multimedia journalism, public relations, corporate communications, audio reproduction, film-making, and online media creation. The program has been designed to help students assimilate the knowledge, skills, and production ethics that will enable them to create high-quality media-borne messages, and thereby advance their chosen career. The strengths of Ferrum's Media and Communication program is the number of one-on-one instruction students receive from their professors, and our focus on strong writing and message design skills.
Coursework
All Media & Communication majors take eight required courses that provide a general foundation for their studies.
Introduction to Mass Communication
Basic Audio Recording
Fundamentals of Television and Video Production
Communication Research
Media Law and Ethics
Mass Media & Behavior
Media Scriptwriting
Senior Synthesis Seminar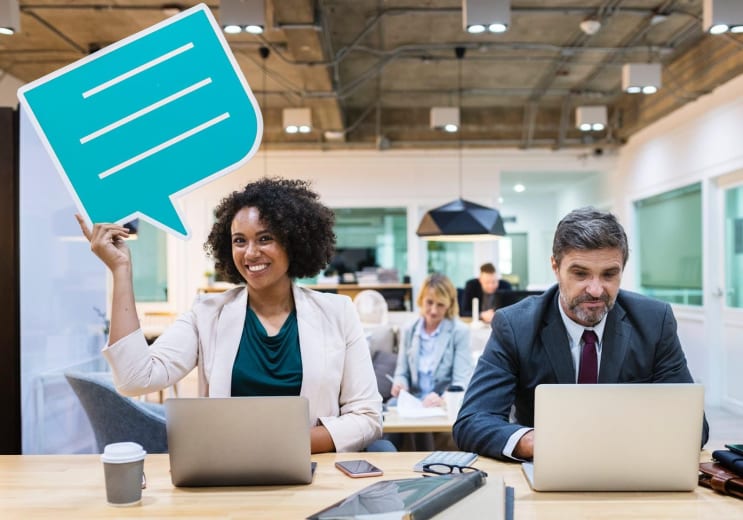 rawpixel.com / Pexels
Additional Program Requirements
Media & Communication majors are also required to complete an academic minor. This enables the student to tailor their coursework to meet their career goals and interests. A list of available minors may be found in the course catalog.
Bachelor of Arts (B.A.) candidates must complete two semesters of a foreign language at the intermediate (200) level.
Bachelor of Science (B.S.) candidates must complete a statistical analysis course ANA-271.
Clubs
There are over 50 clubs and organizations available to students at Ferrum College. The following are specifically related to Media and Communication.
Chrysalis: Art and Literary magazine
English Club
Ferrum Radio

Visit Ferrum College Radio webpage (includes Radio Show listings & contact info)
listen live online

The Iron Blade: student newspaper read online
Electives
The Media and Communication program also offers the following elective courses:
Radio Broadcasting Methods
Radio Broadcasting Practicum
Video Production Practicum
Online Media
Stage Audio
Advanced Video Production
Documentary Photography
Internship
Students may further personalize their study of media by choosing from an array of electives in:
Art, Graphics & Photography
Computers & Web Design
Film Studies
Journalism
Marketing & Public Relations
Radio & Video Practicums
Speech & Rhetoric
Theatre
Research Opportunities
Ferrum College believes in hands-on learning in to augment classroom and textbook studies with practical experience.
First-hand experience:
Audio Recording students capture high-quality sound and work with professional-grade audio mixing software.
Video Production students learn to plan video productions and field shoots, capture high-quality digital video images, work with digital video editing equipment, and direct multi-camera video productions.
Scriptwriting students develop scripts for audio/radio, video, and motion pictures.
Our radio e-term course allows students to immerse themselves in running a radio station: working on-air, writing and recording promotional announcements, developing their own radio program, and all facets of managing a radio station.
Media Communication students will conduct real-world research about media uses and effects.
Documentary Photography students practice visual story-telling by creating thematic photo stories from the photographs they shoot.
Students in journalism classes produce college publications, serving as editors, managers, page designers, photographers, and writers for The Iron Blade or Chrysalis.
Students can gain valuable radio production experience with Ferrum Radio, working as studio DJs and producers of remote programming.
Students may perform voice work on Ferrum Panthers athletic department webcasts, doing play-by-play or color analysis.
Internships: Students are strongly urged to explore career opportunities and to establish mentors through an internship. The Media & Communication program coordinator will help students identify and make contact with prospective internship sites. Additionally, the program coordinator serves as academic supervisor of student internships.
Career
Academic work in Media & Communication may lead to a variety of careers paths, both traditional and in less expected fields. For example,
Video, or Television Producer / Director
Film Producer / Director
Radio Station Manager
Radio Program Director / DJ
Sound / Audio Engineer
Screen Writer
Production Designer
On-Air Talent
Corporate Training Designer
Advertising Designer
Multi-Media Journalist
Photojournalist
Public Relations Specialist
Special Events Coordinator
Webpage Designer
Last updated Feb 2019
About the School

We are committed to academic excellence and we believe our students deserve to achieve successful outcomes before they even graduate. Our current students participate in opportunities that strengthen ... Read More
We are committed to academic excellence and we believe our students deserve to achieve successful outcomes before they even graduate. Our current students participate in opportunities that strengthen their resumes and give them real-world experience now. Our Ferrum College alumni are living proof that a Ferrum education yields the success that our students desire!
Read less