Bachelor in Mechatronics
Home ›
BSc ›
Bachelor in Mechatronics
Read more about this program on the institution's website
Program Description
Mechatronics is a combination of electrical engineering, mechanical engineering and computer science. In this programme, you are a thinker and a doer. You find out how to make your devices safer and easier to use. And of course: you design them! Think of an automated car wash, a production robot or in healthcare a wheelchair or robot arm replacement.
Mechatronics has become an indispensable working field. We teach you the theory and practical knowledge and learn you to be a specialist in systematic design techniques including the control of robotic products and machinery.
The Bachelor programme Mechatronics leads to the Bachelor of Science (BSc) degree.
From design to making a robot: the bachelor programme Mechatronics has a focus on robotics and control technology.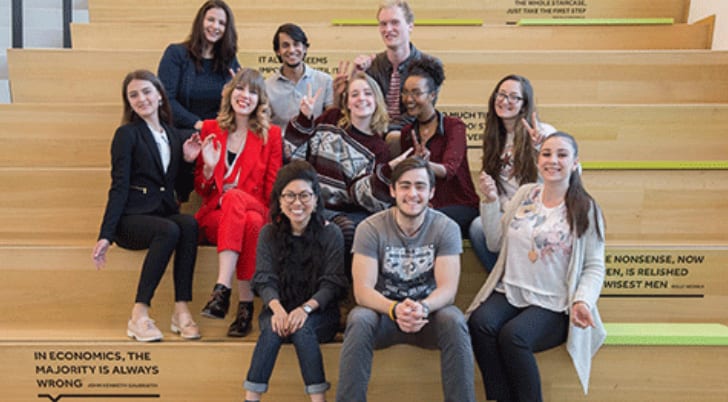 What will you do at Mechatronics?
1st year of study (propaedeutic phase)
Already in the first year, you start putting theoretical knowledge into practice by running projects. In order to realize a product, for example, a robot, you combine Mechatronics related subjects like:
Mechatronic design
Electrical networks
Mechanics
Digital design
C-programming
Mathematics
Integrated design techniques
General engineering skills
Communication and presentation techniques
In the first year, you will have around 25 classes a week. The learned theory and the acquired skills are immediately used in laboratory work and projects. Especially in the first year, the projects are based on gamification: principles and techniques on how to improve teamwork and learning how to do projects. A future Mechatronics engineer has excellent knowledge and skills but he/she also needs to be a perfect team worker.
2nd year of study (core phase)
As from the second year, you expand your knowledge and skills in mechatronics. This is called the core phase of the programme. See "Subjects per semester Mechatronics" for more information. In the 2nd year, you also start to do projects with students from other Engineering disciplines like Electrical Engineering and Mechanical Engineering.
Project-based learning has a strong relationship with subject-specific courses. The projects all have a link with real-time assignments from the industry. In the second year you will take part in EXPO (= Engineering eXPerience Organisation) projects; in the 3rd and 4th year IPD (= Integrated Product Development) projects.
3rd year of study (core phase)
In the first semester of the 3rd year, you will work and study in mechatronics related company (first internship). You will be involved in mechatronics assignments that will have university level. In the second semester of the 3rd year, you will do your minor programme: for 1 semester you will study subjects related to your major mechatronics or you can choose to do subjects that are not related to your major (e.g. Business Engineering). Fontys will help you in finding a minor that suits your interests best.
4th year of study (exam phase)
In the final year of your bachelor programme mechatronics, the first semester will be a specialization programme: robotics or control systems. In the 2nd semester, you will do your final graduation project: again you will work and study in a company but at the same time, you need to write your bachelor thesis report.
Linked to the bachelor programme Mechatronics is the knowledge centre Mechatronics & Robotics. This centre has close connections with many companies in the Brainport Region: Europe's leading innovative top technology region, the place to be for every Mechatronics student.
Typical for this programme
The English taught bachelor programme Mechatronics is offered in Eindhoven.
The Mechatronics programme has a focus on the region: Eindhoven international Brainport region.
The programme in Eindhoven has a focus on high tech systems and robotics for which the international region of Eindhoven (Brainport) is famous.
Students have participated successfully twice in the world-wide robotic competition of the FIRST organisation. The programme concentrates on a strong collaboration with many companies in the international high tech Brainport region.
Students about this programme
"Education at Fontys is one of a kind. Repetitive structures and heavily condensed theory is definitely not our style. We are more interested in hands-on practice which accelerates our development in the real world of work. We are proud that we can realize what we design. For example, in my first year, I already built an automated garden light system and simulated an elevator. Fontys thrives on team-work and helps us to imbibe the spirit of cooperation. Fontys Engineering motivates me to be independent and to be ambitious.''
Eugenia Boeh-Ocansey
Engineering student from Ghana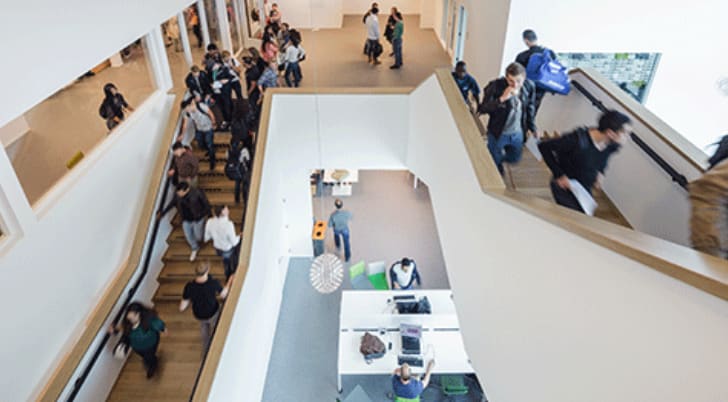 Admission Requirements
As a prospective Bachelor's student, you must have a diploma in higher secondary education that is equivalent to Dutch standards. In order to be admitted to Fontys University of Applied Sciences students must be eligible for higher education through a diploma of secondary education / high school diploma with good results. This means:
For Dutch students: VWO-, HAVO- or MBO-diploma with mathematics and physics.
For students of other nationalities: senior high school diploma/ GCE or equivalent e.g. the British GCE A-levels or GCSE grades A, B or C. Requirements: at least 6 exam subjects. Minimum for the examinee subjects is 4 GCSE subjects with grades A*, A, B or C and 2 GCE subjects at A/S Level (no specific grade required). A/S Level means advanced subsidiary level (previously advanced supplementary level). Mathematics and physics must be taken at GCE level AND part of examinee subjects.
For students with International Baccalaureate, the French Baccalaureat or the American High School (top stream or plus 1-year college).
For students with other secondary education/high school diplomas please send us via Studielink.nl your documents for diploma assessment.
For international students who didn't follow their secondary school in the English language: IELTS 6.0 or TOEFL 550 score is required.
Last updated Nov 2020
About the School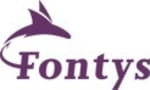 Fontys provides education and research. As a broad-based university, we are the largest public knowledge institute in the southern Netherlands.
Fontys provides education and research. As a broad-based university, we are the largest public knowledge institute in the southern Netherlands.
Read less