Bachelor in Mechanical Engineering
Home ›
BSc ›
Bachelor in Mechanical Engineering
Read more about this program on the school's website
Program Description
The Course
The BEng (Hons) Mechanical Engineering degree at Lincoln aims to produce graduates who are highly skilled, creative engineers who can adapt to new challenges and deliver sustainable solutions for modern society.
Founded in collaboration with Siemens, the University of Lincoln's School of Engineering has a core philosophy of research-led teaching. Our innovative industrial collaborations have led to a generous programme of bursaries and workplace experience opportunities. Further details can be found using the link at the top of this page. The University is also one of a select group of Siemens' Global Principal Partners.
Strong links exist between our Mechanical and Electrical programmes, ensuring all graduates have a strong cross-disciplinary focus necessary for the modern engineer, and an excellent understanding of industry perspectives. As a student in Mechanical Engineering, you will study core mechanical engineering subjects and specialize in the design and analysis of advanced mechanical and energy systems.
Accreditations
University of Lincoln Mechanical Engineering courses are accredited by the Institution of Mechanical Engineers
How You Study
The first year of the BEng degree aims to provide a solid foundation in mechanical engineering theory and practice, enabling students to refine important technical skills, such as computer-aided design and workshop skills.
The second and third years offer a range of specialist modules and, at each stage of the course, there are opportunities to practise and develop engineering skills on real-life problems through project work.
Jason Bradbury, host of The Gadget Show is currently a visiting speaker for the School.
Contact Hours and Reading for a Degree
Students on this programme learn from academic staff who are often engaged in world-leading or internationally excellent research or professional practice. Contact time can be in workshops, practical sessions, seminars or lectures and may vary from module to module and from academic year to year. Tutorial sessions and project supervision can take the form of one-to-one engagement or small group sessions. Some courses offer the opportunity to take part in external visits and fieldwork.
It is still the case that students read for a degree and this means that in addition to scheduled contact hours, students are required to engage in an independent study. This allows you to read around a subject and to prepare for lectures and seminars through wider reading, or to complete follow up tasks such as assignments or revision. As a general guide, the amount of independent study required by students at the University of Lincoln is that for every hour in class you are expected to spend at least two to three hours in an independent study.
How You Are Assessed
In addition to traditional exams, coursework assignments are used in a number of modules where students are required to work on their own or in small groups. They are designed to enable students to develop and show their understanding of the module content. Oral presentations are often included as part of coursework to provide opportunities for developing essential communication skills.
Students are expected to complete an individual project in their final year of the degree course, providing an excellent opportunity for the student to pull together every aspect of their development during the course.
Recorded lectures are also made available for part-time and distance-based learning students. These can also be accessed by full-time students.
Entry Requirements
GCE Advanced Levels: BBC, to include a minimum grade B in Maths
International Baccalaureate: 29 points overall to include Higher Level grade 5 in Maths
BTEC Extended Diploma in Engineering: Distinction, Merit, Merit
Applicants will also need at least three GCSEs at grade 4 (C) or above, which must include English and Maths. Equivalent Level 2 qualifications may also be considered.
EU and International students whose first language is not English will require English Language IELTS 6.0 with no less than 5.5 in each element or equivalent http://www.lincoln.ac.uk/englishrequirements
The University accepts a wide range of qualifications as the basis for entry and will consider applicants who have a mix of qualifications.
We also consider applicants with extensive and relevant work experience and will give special individual consideration to those who do not meet the standard entry qualifications.
For applicants who do not meet our standard entry requirements, our Science Foundation Year can provide an alternative route of entry onto our full degree programmes:
https://www.lincoln.ac.uk/home/course/sfysfyub/engineering/
Last updated May 2020
About the School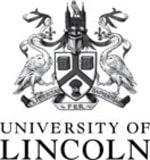 Since being opened by Queen Elizabeth II in 1996, the University of Lincoln has invested more than £300 million in its buildings and facilities.
Since being opened by Queen Elizabeth II in 1996, the University of Lincoln has invested more than £300 million in its buildings and facilities.
Read less