Bachelor in Mechanical Engineering
Program Description
Why pursue a mechanical engineering degree at North Central College?
Our focus is on automation and robotics. Our themes are sustainability, access and enhancing the quality of life for all. Technology has the potential to address many societal issues.
Engineers influence how new technology is created and applied. Mechanical engineering students get hands-on learning from day one in the engineering method, using the latest engineering design and simulation software, making parts on 3D printers and programming in Python. You'll dive into the details of materials, manufacturing processes, sensors and actuators, embedded processors, and robot control systems.
Rather than concentrating on textbook examples and memorization, you'll practice the same skills that you'll use in your career: solving problems, working in teams, writing reports and making presentations. Activities include intercollegiate competitions, community engagement or independent studies.
You can also:
Complete internships at nearby research labs such as Argonne National Laboratory or Fermi National Accelerator Laboratory.
Study in the Dr. Myron Wentz Science Center, a state-of-the-art facility equipped to accommodate the most sophisticated hardware, software and other sustainable technology.
Pursue your research interests anywhere in the world by applying for a Richter Grant.
Travel, study and work internationally through our study abroad program.
Present your original research findings at local, regional and national conferences, such as the National Conferences on Undergraduate Research or North Central's own Rall Symposium for Undergraduate Research.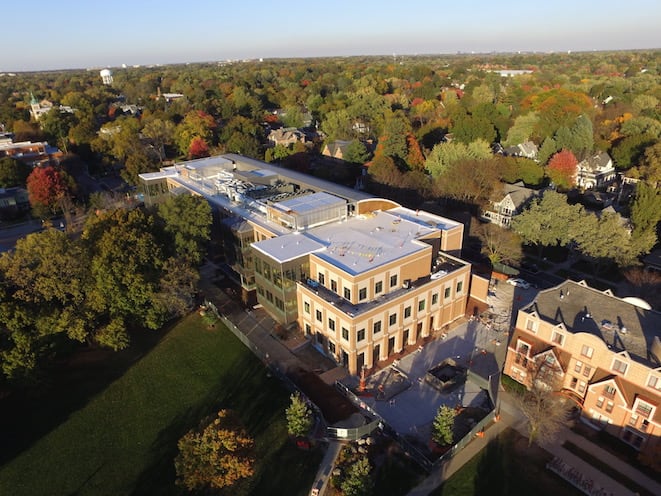 Coursework in this area includes:
Calculus
Differential equations & linear algebra
Chemistry
Python
Classical physics
Basic electronics
Engineering statistics
Classical dynamics
Engineering design
Technical writing
Materials science
Professional ethics
Mechanical design
Engineering finance
Embedded processors
Manufacturing processes
Mechanical simulations
Robotics
Applied statistics
Failure analysis
Independent projects
Mechanical Engineering, B.S.
Mechanical Engineering offers a mix of mechanical design, simulations, robotics and manufacturing processes. Our graduates are prepared to be employed in a wide range of companies and research laboratories.
Invest in your future
Choosing the right college is a big decision. Don't make it alone. North Central's admission and financial aid team is here to help you design a financial aid solution that works best for you and your family.
Merit scholarships, grants, loans, campus employment - these are just some of the resources available to you. Over 95 percent of students and 100 percent of all eligible students receive aid. Let our team partner with you in finding the best value for your education.
Admission Timeline
North Central makes admission decisions on a rolling basis starting on October 1 for the next academic year. While there is no set deadline, we recommend the following priority deadlines for full consideration and to allow time for visa processing:
May 1 - for the semester beginning in August
October 1 - for the semester beginning in January.
Our academic calendar will have two semesters starting in August 2020, and you can start your program in August or January. Most new students begin in August.
Last updated Nov 2019
About the School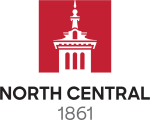 Founded in 1861 and home to 2900 students, North Central offers a safe, affordable, hands-on, campus-based American university experience in a terrific location. Our career-focused liberal arts educat ... Read More
Founded in 1861 and home to 2900 students, North Central offers a safe, affordable, hands-on, campus-based American university experience in a terrific location. Our career-focused liberal arts education - with particular strengths in business, global studies, and STEM fields - offers critical thinking and communication skills, deep subject knowledge, and life skills learned in small, faculty-taught classes and practical experiences in Naperville/Chicago, Illinois. A Bachelor's degree from North Central is your first step to a challenging, fulfilling career.
Read less