Bachelor in Mechanical Engineering

About Us
Mechanical engineering is a profession in charge of the design, development, manufacturing, and tests of various systems for improving the quality of our daily life. It is inherently required to absorb the developments in technology, therefore in addition to conventional engineering technologies, for example, electronics, robotics, computer and new materials have become an integral part of the profession. It requires the coverage of a wide spectrum of topics in education, and just because of that it permits rich job opportunities starting from research and development to for example manufacturing, design of products and test engineering.
Department of mechanical engineering places its priority on the education of students who will become the young mechanical engineers and decision makers of tomorrow. The department commits itself to create a learning environment for delivering the principles and state-of-the-art of profession. Modern principles of mechanical engineering are relayed through a comprehensive education including a hands-on type of a laboratory experience. Creativity and designing of products is in the essence of this program in the form of novel design courses and design projects in various courses in an interdisciplinary environment. Students are encouraged to take part in educational activities where they can express their creative talents as well as their technical information acquired in courses.
The department assumes this task of educating tomorrow's engineers with an internationally renowned faculty who are excelled in their area of expertise with internationally renowned research studies. These relatively young and dynamic members with academic degrees from various globally prestigious institutions are on the job with a high motivation to welcome the students as their candidate colleagues. To make them successful mechanical engineers needed and demanded by the industry is the ultimate goal of this department.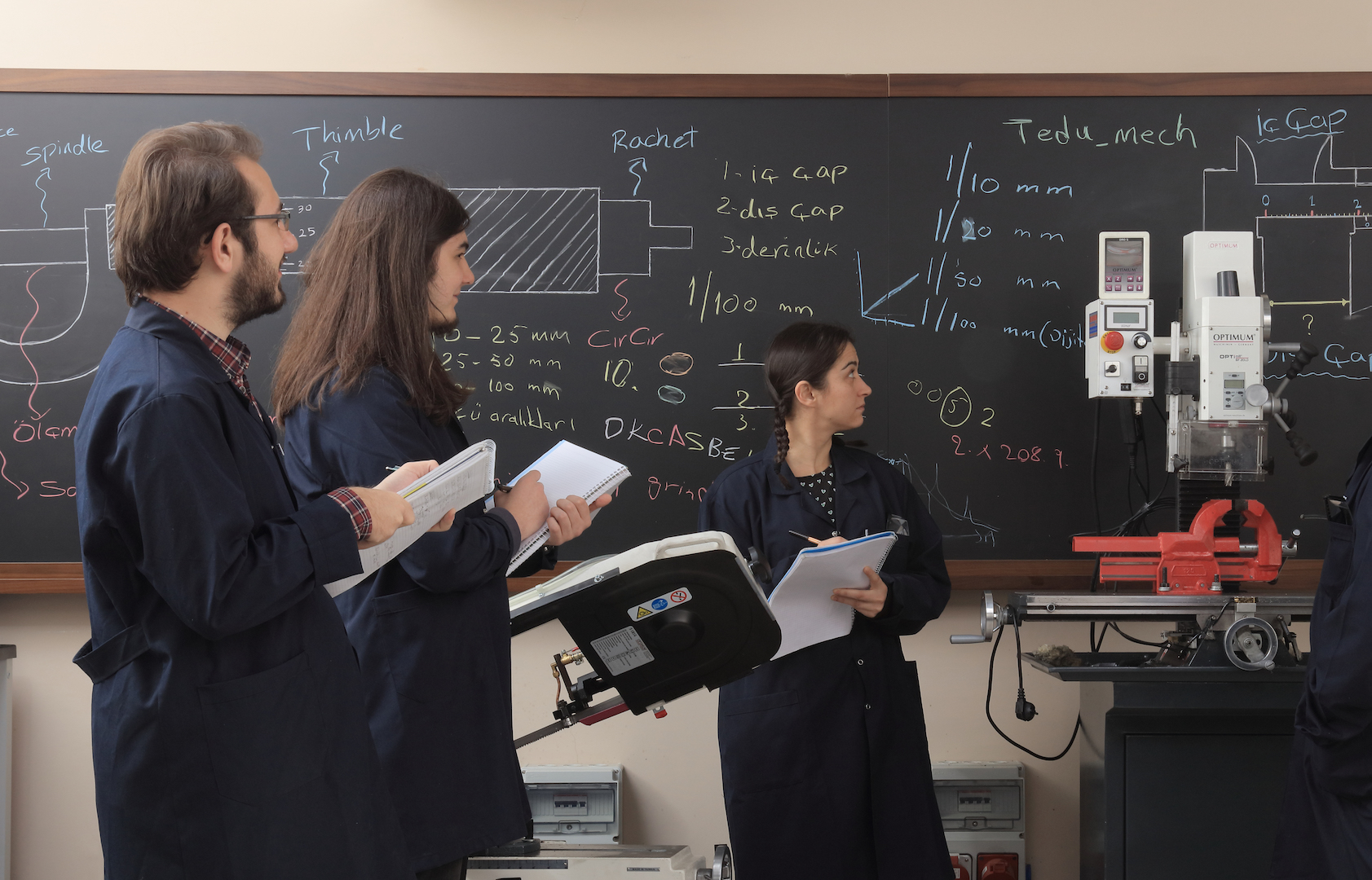 This school offers programs in:
Last updated January 25, 2018