Bachelor in Mechanical Engineering
Program Description
Overview
The Bachelor's course in Mechanical Engineering is hands-on and professionally oriented. It is taught in English and takes 4 years to complete.
Study in Dutch or English?
Mechanical Engineering is the international equivalent of the Dutch course (Werktuigbouwkunde). Except for the language of instruction, the 2 courses are almost identical. Both in terms of content and level.
So what's different about the international course?
There's more focus on intercultural collaboration and project management skills. And attention for international regulations for machine design. Also, for the mechanical engineering projects and internships, we cooperate with internationally oriented companies.
Why learn in projects?
As a mechanical engineering student, you collaborate with other disciplines. After all, part of the mechanical engineering curriculum is problem-solving and communication skills.
You start on small projects with students from Electrical and Electronic Engineering open in a new window. As you progress through the course, you work on ever bigger projects. And with ever more disciplines.
You work for a semester on a mechanical engineering internship (the work placement). In the final year, you do an elective course (minor) and a graduation assignment for a company.
1st Year
During your 1st year, your lecturers guide you through current mechanical engineering subjects. You also learn to apply the concepts and practical skills in mechanical engineering projects. The 1st semester focuses on constructional design and the 2nd semester on energy systems.
Why is teamwork so important?
Starting from your 1st year, you work in teams with other mechanical engineering students and students from other engineering domains. For example, electrical engineering and industrial design. You work on real mechanical engineering projects.
Because you work in small groups, you get lots of feedback from your lecturers. Project work in teams gives you the practical skills you need in your future profession. And it allows you to work on your intercultural skills. So you feel completely at home when you start working at an international company.
What are the subjects in the 1st year?
In your 1st semester, you gain basic knowledge related to constructional engineering.
Subjects include:
Statics, Dynamics, Mechanics of Materials
Constructional Components
Materials Science and Engineering
Production Techniques
3D Computer Aided Design
Mathematics
Practical Project Work, Workshop Production
Professional Skills
The 2nd semester includes the focus on energy systems engineering.
Subjects include:
Thermodynamics, Fluid dynamics
Energy Systems Engineering
Sustainable Energy Techniques
Basics of Design Techniques
3D/2D Computer Aided Design
Mathematics
Introduction to Electrical Engineering
Introduction in Programmable Logic Controllers
Research Skills
Practical Energy Systems Project Work
Professional Skills
2nd, 3rd and 4th Years
In the 2nd, 3rd and 4th years, your lecturers challenge you to work more independently. This means taking the next step in project work: designing experiments and tests, coming up with solutions and presenting your results as a professional mechanical engineer would.
Subjects in the 2nd year
Semester 1: Constructional Design in Mechanical Engineering
Dynamics
Mechanics of Materials
Materials Science and Engineering
Additive Manufacturing
Constructional Principles
Design and Analysis Techniques, Fine Elements Method and Motion
Motors and Drives
PLC and Labview Programming
Advanced Mathematics
Law and Regulations
Multidisciplinary Project
Professional Skills
Semester 2: Energy Systems Design
Thermodynamics
Combustion Principles
Energy Systems, Heat pumps
Air Conditioning Techniques
Solar and Wind Energy
Computational Fluid Dynamics
Systems Modelling
Control Systems
Multidisciplinary Project
Professional Skills
Subjects in the 3rd year
Semester 1: Internship
In the 1st semester, you do a mechanical engineering internship at an international company or a research institute. The goal is to develop your professional knowledge and skills and to prepare you for a job in mechanical engineering. You work on a complex project on your own or with one other student. Naturally, it concerns a mechanical engineering subject. But because it's a broad field, you have a range of options to choose from.
Semester 2: Production Facility Design
Business Economics, Profit and Loss, Cost Price Calculations, Investments
Return on Investment
Integral Design and Analysis, Modular Design
Design Techniques for a Production Facility
Smart Production, Internet of Things
Maintenance and Quality Control
Production Optimisation
Professional Skills
Subjects in the 4th year
- Minor
In your 4th year, you complete a semester course of your choice, known as the minor. Your minor broadens your expertise in a facet of mechanical engineering. You can choose a minor at HAN or take it as an exchange course at another university, in the Netherlands or abroad. To learn more about mechanical engineering, we recommend the HAN minor Machine Design and Construction. This course teaches you to deal with highly complex problems. Problems that require your knowledge in various fields of application.
- Graduation assignment
You also complete a 6-month graduation assignment for a company during your 4th year. This real-life assignment shows that you can work independently, use your project and research skills, use design techniques and possess the knowledge to produce a satisfying result. To conclude your mechanical engineering project, you write a report and give a presentation amongst professionals.
- Projects
During the English-taught Bachelors course in Mechanical Engineering at HAN University of Applied Sciences, students work on varied and interesting projects. On this page, you can read more about options for mechanical engineering projects.
Career Prospects
As a HAN Mechanical Engineering graduate, you have diverse, marketable skills. The job opportunities for mechanical engineers are endless. Both regional and international companies need innovative, internationally-oriented engineers. Choose from any number of mechanical engineering jobs.
What about the mechanical engineer salary?
Technical professionals are in high demand. That's why the starting salaries are higher than in most other sectors. In the Netherlands, entry-level mechanical engineering jobs deliver around € 2500 a month. This is based on a full-time job of 39 hours a week. (source: Studiekeuze123, 2017-2018).
Which positions do graduates get?
Mechanical engineering jobs held by our graduates are:
Constructional Engineer / Product Designer
Energy Systems Engineer
Project Leader
Production Manager
Continuing your studies
Want to continue your studies? The Bachelor of Mechanical Engineering is a good basis for HAN's Master in Engineering Systems. Enroll in this Masters course and specialize in Control Systems, Automotive Engineering, Sustainable Energy, Embedded Systems or Lean.
Last updated Sep 2018
About the School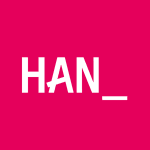 HAN strives to be one of the top universities of applied sciences in the Netherlands. With campuses in both Arnhem and Nijmegen, in the east of the Netherlands, HAN has over 30,000 students.
HAN strives to be one of the top universities of applied sciences in the Netherlands. With campuses in both Arnhem and Nijmegen, in the east of the Netherlands, HAN has over 30,000 students.
Read less