Bachelor in Mechanical Engineering
Home ›
BSc ›
Bachelor in Mechanical Engineering
Read more about this program on the institution's website
Program Description

From oil rigs to the plastics industry, from pythons in amusement parks to devices and machines, everywhere you will meet Mechanical engineers.
He is an all-rounder with a technical background. A designer, who also knows how processes work. Mechanical engineers focus on designing, making and placing on the market of equipment, installations and machinery. They make things 'better'. Do you want to make for example a machine more energy efficient? Or ensure that a production process produces less waste? With Mechanical Engineering you are going to make it!
The Bachelor programme Mechanical Engineering leads to the Bachelor of Science (BSc) degree.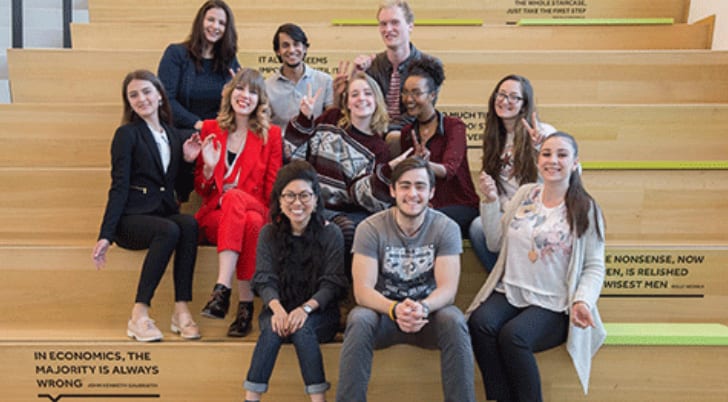 What will you do at Mechanical Engineering?
1st year of study
During the first year of study, you learn what Mechanical Engineering is about. You are involved in projects which are supported by typical Mechanical Engineering related subjects like:
Construction and mechanics
Mathematics
Energy & process
Measurement
Control and modelling
Thermodynamics
Communication and presentation techniques
Materials & Manufacturing
Personal development & integrated design methods
In laboratories, you practice technical skills such as dealing with machines and milling, welding and turning. Also practising with drawing programmes, working with 3D equipment, modelling and simulation are parts of your studies.
2nd year of study (core phase)
As from the second year, you expand your knowledge and skills in mechanical engineering. This is called the core phase of the programme. You will also get the opportunity to be involved in applied research. Together with other students, teachers and employees from companies you work and do research on new technological opportunities and innovations. This will be done in the so-called EXPO or IPD projects. Projects can involve 3D printing in our OBJEX-lab, Adaptive Robotics or projects in the fields of electrical driving.
3rd year of study (core phase)
In the first semester of the 3rd year, you will do your first internship: you then work and study in a company related to your study field in Mechanical Engineering. For you, this is a great opportunity to apply what you have learned so far in a real working environment. In the 2nd semester, you will do your minor programme: you can choose to do a minor related closely to ME or choose a university minor that is not related to your major ME. There are many opportunities for minors related to Business, ICT, Marketing or even minors offered at other universities in the Netherlands or abroad.
4th year of study (exam phase)
In the first semester of the 4th year you choose one of our specializations: General ME, Energy- and Process Technology or Business Engineering. Characteristics for General ME are: design of complex and advanced constructions, learning about the precision engineering of moving and non-moving constructions including stiffness and effects of frictions in constructions. Characteristics of Process Technology are power control and improvement of energetic output. Your focus will be on energy and process technology-related topics. But also heat and heat exchangers will be interesting topics. Saving energy in industrial applications is also part of the programme. Characteristics for Business Engineering are: in the framework of ME you will learn more about business economics like management and organisation (HRM). But also topics like costs structures, investments and patents are dealt with. Business Engineering is interesting for those students in ME who have a wish to start their own future company.
In the 2nd semester of the 4th year, you will do your graduation semester (20 weeks). Again you will work and study in a company in the field of Mechanical Engineering. The assignments need to have a relation with your specialization semester. During this final semester, you also need to write your bachelor thesis report.
Projects
About one-third of the bachelor programmes Electrical & Electronic Engineering, Mechanical Engineering and Mechatronics consists of projects that you perform with fellow students. Just like in real companies. Project work already starts in the first year. A project has an average of six students. You learn how to work together in a team, working methodically, creative thinking and social-communicative. In the first year, the following projects are part of the programme: Jamesville (management game), Wekoma (roller coaster project) and The invention project. In year 2 and 3 project assignments are taken from industry and are called Expo and IPD.
Students about this programme
American bicycle company back on track
"In the first year, our assignment was to get an American bicycle company that is struggling in the European market back on track. We were to work with a new international team we just knew, and yet, we had so little time to turn the bicycle company around. The mentor's method "Learning by Shock" was also frustrating. However, we did not end by giving up but made this tough problem a challenge. We learned a lot of things during the way and successfully managed ourselves to win the game in the end!"
Stephen Harianto, Indonesia
Electrical and Electronic Engineering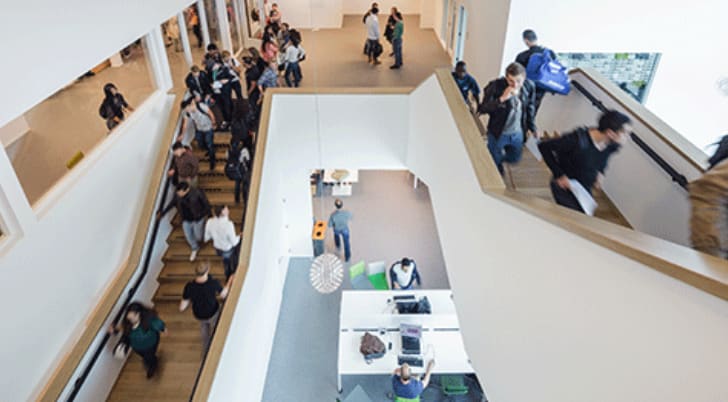 Admission Requirements
As a prospective Bachelor's student, you must have a diploma of higher secondary education that is equivalent to Dutch standards. In order to be admitted to Fontys University of Applied Sciences students must be eligible for higher education through a diploma of secondary education / high school diploma with good results. This means:
For Dutch students: VWO-, HAVO- or MBO-diploma with mathematics and physics.
For students of other nationalities: senior high school diploma/ GCE or equivalent e.g. the British GCE A-levels or GCSE grades A, B or C. Requirements: at least 6 exam subjects. Minimum for the examinee subjects is 4 GCSE subjects with grades A*, A, B or C and 2 GCE subjects at A/S Level (no specific grade required). A/S Level means advanced subsidiary level (previously advanced supplementary level). Mathematics and physics must be taken at GCE level AND part of examinee subjects.
For students with International Baccalaureate, the French Baccalaureat or the American High School (top stream or plus 1-year college).
For students with other secondary education/high school diplomas please send us via Studielink.nl your documents for diploma assessment.
For international students who didn't follow their secondary school in the English language: IELTS 6.0 or TOEFL 550 score is required.
Last updated Dec 2020
About the School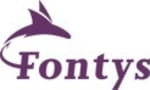 Fontys provides education and research. As a broad-based university, we are the largest public knowledge institute in the southern Netherlands.
Fontys provides education and research. As a broad-based university, we are the largest public knowledge institute in the southern Netherlands.
Read less