Bachelor in Mechanical Engineering
Home ›
BSc ›
Bachelor in Mechanical Engineering
Program Description
BSc. in Mechanical Engineering
Overview
Welcome to the Mechanical Engineering Programme. Our program has two areas of specialization, Plant and Production Engineering, both of which are directly aimed at satisfying the needs of local and regional industries. As such, our programme has taken steps towards seeking regional accreditation.
The programme is embarking on a problem and project-based learning. Where, students will apply concepts learned, to solve real-world problems, individually or in groups. These problems will not only reinforce the concepts learned but also develop critical thinking skills and vital team building attributes that are necessary for the working environment. This philosophy forms the foundation of our academic training. Our motto is Students first towards excellence and professionalism.
COURSE OF STUDY GOALS
The goals of the course of study are:
a. To produce a growing number of graduate engineers who are competitive in the engineering global age, defined by design competence, manufacturing industry leadership and project management skills, proficiency with information technology, general effectiveness, productivity in work teams and good professional ethics.
b.To produce graduates who are aware of the role and responsibility of the professional engineer, especially in relation to participation in engineering societies, professional obligations for mentorship, continuous professional development and service to the general community.
c. To deepen and extend present industrial links, leading to cooperative engineering education and to entrepreneurial initiatives.
d. To prepare graduates who can be successful in advanced engineering studies.
COURSE OF STUDY OBJECTIVES –MECHANICAL ENGINEERING
The course of study will enable graduates to:
Apply mathematics and the basic sciences in formulating mechanical engineering theories.

Identify, formulate and solve mechanical engineering problems in the industry using engineering theories, principles, and knowledge.

Apply engineering principles to the design and analysis of mechanical engineering systems, products, and processes.

Become proficient in the use of engineering tools (through exposure to workshop practices, computer usage, and experimentation).

Develop ability in the various forms of engineering communication (i.e. written, oral and graphical).

Exhibit competence in operations and project management.

Study in a flexible environment where they can tailor their educational course to suit they are specific personal and professional goals.

A study in an environment that encourages directed and lifelong learning.

A study in an environment which allows them to easily adapt to the real-life work situation.

Understand the role of the engineer in society.

Fulfill the academic requirements for engineering accreditation for membership in professional engineering organization such as JIE and PERB in Jamaica; the Caribbean Council of Engineering Organisation (CCEO) in the Caribbean region and the Institute of Engineering and Technology (IET) internationally.
Last updated Jul 2018
About the School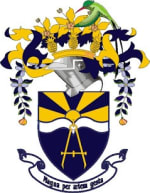 In 1959, the name was changed to the College of Arts, Science and Technology, and became incorporated under the College of Arts, Science and Technology (CAST) Scheme of 1959.
In 1959, the name was changed to the College of Arts, Science and Technology, and became incorporated under the College of Arts, Science and Technology (CAST) Scheme of 1959.
Read less