Read more about this program on the school's website
Program Description
The Course
This research-informed BSc (Hons) Mathematics degree aims to provide a fundamental education in the fascinating field of mathematics, including pure and applied mathematics. Students have opportunities to work alongside academic staff on challenging projects, which could contribute to academic research or collaboration with industry.
Accreditations
This programme meets the educational requirements of the Chartered Mathematician designation, awarded by the Institute of Mathematics and its Applications when it is followed by subsequent training and experience in employment to obtain equivalent competences to those specified by the Quality Assurance Agency (QAA) for taught master's degrees.
How You Study
The School of Mathematics and Physics is dedicated to achieving excellence in research and aims to provide a friendly, approachable culture for students to join. This course covers the core topics of Mathematics and staff work alongside students to encourage them to apply imagination, creativity, and rigour to the solution of various problems. There are also individual and group projects.
The subject aims to provide a thorough grounding in analytical and numerical methods, practical scientific skills, and research techniques. Additionally, students are encouraged to develop transferable communication, problem-solving and decision-making skills throughout their studies.
The course is taught via lectures, problem-solving classes, computer-based classes, and seminars. There is an average of 12 hours of contact study per week (the additional student-managed independent study is required).
In the first year, you have the chance to benefit from an additional three hours per week of problem-solving tutorials.
During the first year of the programme, the School of Mathematics and Physics also runs a tutor system, providing one hour weekly tutor sessions in small groups.
Students will have the opportunity to study a broad range of mathematical topics, comprising both compulsory and elective modules.
How You Are Assessed
The course is assessed through a variety of means, including coursework, examinations, written reports and oral presentations.
Assessment Feedback
The University of Lincoln's policy on assessment feedback aims to ensure that academics will return in-course assessments to students promptly – usually within 15 working days after the submission date (unless stated differently above).
Methods of Assessment
The way students are assessed on this course may vary for each module. Examples of assessment methods that are used include coursework, such as written assignments, reports or dissertations; practical exams, such as presentations, performances or observations; and written exams, such as formal examinations or in-class tests. The weighting given to each assessment method may vary across each academic year. The University of Lincoln aims to ensure that staff return in-course assessments to students promptly.
Entry Requirements
GCE Advanced Levels: BBC, to include a minimum grade B in Maths.
International Baccalaureate: 29 points overall to include Higher Level grade 5 in Maths
Applicants will also need at least three GCSEs at grade 4 (C) or above, which must include English and Maths. Equivalent Level 2 qualifications may also be considered.
EU and International students whose first language is not English will require English Language IELTS 6.0 with no less than 5.5 in each element or equivalent http://www.lincoln.ac.uk/englishrequirements
The University accepts a wide range of qualifications as the basis for entry and will consider applicants who have a mix of qualifications.
We also consider applicants with extensive and relevant work experience and will give special individual consideration to those who do not meet the standard entry qualifications.
For applicants who do not meet our standard entry requirements, our Science Foundation Year can provide an alternative route of entry onto our full degree programmes:
https://www.lincoln.ac.uk/home/course/sfysfyub/mathematicsandphysics/
Last updated May 2020
About the School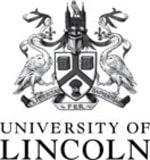 Since being opened by Queen Elizabeth II in 1996, the University of Lincoln has invested more than £300 million in its buildings and facilities.
Since being opened by Queen Elizabeth II in 1996, the University of Lincoln has invested more than £300 million in its buildings and facilities.
Read less