Program Description
A marketing major provides students with a solid understanding of business activities under the marketing umbrella—from the identification and selection of target markets to the development, pricing, placement and promotion of goods and services, and the management of relationships among business partners and their customers.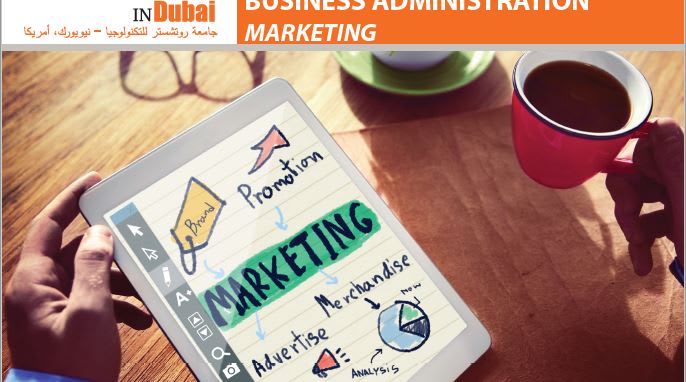 Marketing is comprised of many different areas of study. At RIT Dubai, marketing majors study business-consumer relationships from many angles including advertising, Internet marketing, search engine analytics, professional selling, international marketing and buyer behavior. It is an exciting, dynamic field that has a great impact on a firm's success. RIT graduates are able to understand consumer behavior, calculate pricing on both cost and profit based approaches, analyze a company's marketing strategy in order to recognize appropriate and inappropriate marketing alternatives and have good communication skills that will benefit them in the workplace.
In the marketing major, students learn theory and gain practical experience by creating tactically enabled strategic marketing plans. Through projects, they learn to work independently and in teams to achieve organizational objectives. Marketing majors develop leadership and communication skills through classroom experiences and their work on real and simulated business challenges. Students will gain proficiency in analyzing and understanding buyers, developing and delivering professional sales presentations, and designing and implementing marketing research projects.
About Marketing
Marketing is everything a company can do to place its product or service in the hands of potential customers. How should a company communicate with customers? Are there better ways to engage, excite, and entertain customers? More precisely, the crucial role of the marketer is to connect its company with customers.
Possible Career Options
A career in marketing can take a student in several different directions. Students find that there are many opportunities in marketing, all focused on creating value for target markets and then communicating that value to the customers. Careers in marketing can include being a product manager, brand manager, advertising and communications manager, or market research analyst.
Curriculum
Course
Sem. Cr. Hrs.
First Year
MGMT-101 Business 1: Ideas and Business Planning
3
MGIS-101 Computer-based Analysis
1
ECON-101 LAS Perspective 4: Principles of Microeconomics
3
COMM-253 Communication
3
STAT-145, 146 LAS Perspective 7A, 7B: Introduction to Statistics I, II
7
MGIS-102 Business 2: Technology-enabled Launch
2
LAS Foundation 2: First Year Writing
3
ECON-201 LAS Perspective 3: Principles of Macroeconomics
3
ACCT-110 Financial Accounting
3
LAS Foundation 1: First Year Seminar
3
Second Year
ACCT-210 Management Accounting
3
MKTG-230 Principles of Marketing
3
FINC-220 Corporate Finance
3
LAS Perspective 1, 2
6
Marketing Elective
3
MGMT-215 Organizational Behavior
3
Free Elective
3
INTB-225 Global Business Environment
3
MATH-161 Applied Calculus
4
Cooperative Education
Co-op
Third Year
MGMT-340 Business Ethics and Corporate Social Responsibility
3
MKTG-310 Marketing Metrics and Research
3
LAS Immersion 1, 2
6
LAS Perspective 5, 6
6
DECS-310 Operations Management
3
Marketing Electives
9
Cooperative Education
Co-op
Fourth Year
MKTG-550 Marketing Management (WI)
3
Free Electives
9
LAS Immersion 3
3
LAS Perspective 5
3
LAS Electives
9
MGMT-560 Strategy and Innovation
3
Total Semester Credit Hours
122
Cooperative Education
Cooperative education is a full-time paid work experience in the student's field of study. Students are required to complete 16 weeks of cooperative education. Many students study abroad to solidify their understanding of a foreign language and gain experience living in another culture.
Accreditations
The Bachelor of Science in Marketing program is accredited by the UAE Ministry of Higher Education and Scientific Research and is licensed by the KHDA. The program is also accredited by The Association to Advance Collegiate Schools of Business (AACSB).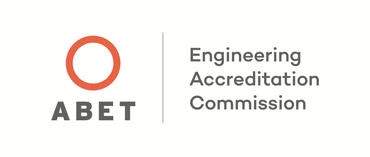 Last updated Aug 2018
About the School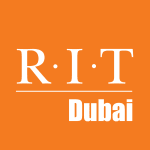 Established in 2008, RIT Dubai is a not-for-profit global campus of the esteemed Rochester Institute of Technology in New York, one of the world's leading technological-focused universities with a sto ... Read More
Established in 2008, RIT Dubai is a not-for-profit global campus of the esteemed Rochester Institute of Technology in New York, one of the world's leading technological-focused universities with a storied 185 year history. RIT Dubai offers highly valued Bachelor's and Master's degrees in business and leadership, engineering, and computing. The curriculum provides students with relevant work experience through an innovative cooperative education program that helps students stand out in today's highly completive job market.
Read less
Accreditations