Bachelor in Marketing Management
Read more about this program on the institution's website
Program Description
Marketing Management is a broad 4-year bachelor programme. It prepares you to react to the needs of customers in an international environment by offering subjects such as market research, marketing law, consumer behaviour and e-marketing. You will also found your own company in a project called Mini Company. In this project, you will work in various positions in a real company. A good marketer is a great networker. That's why you will do a lot of group assignments during the course. In the end, it's about your qualities, so you will be tested individually in exams. As a Marketing Management student, you will gradually transform into a marketing expert with experience in working in an international environment. The study programme includes two internships which you can complete in the Netherlands or abroad. You will gain further international experience on our campus where you will meet lots of students from over 50 countries!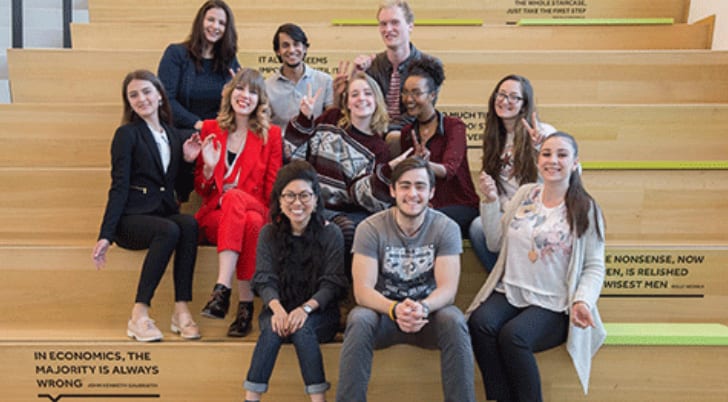 Study coach
Your personal development is key to us. That's why every student has its study career manager. Together you discuss study results and any problems you might face, whether they be personal or study-related. During your internship and the graduation phase, you will be guided by a lecturer. He or she can help you with questions on your assignment, your tasks or writing your thesis.
We have deliberately chosen to teach in small classes instead of large lecture halls as much as possible because we would like to know you personally. Our lecturers and study career managers especially want to support you the best they can during your time at Fontys.
Internship
In the third and the fourth study year, you will do an internship. You can choose the company yourself, but we also provide a list of companies we work with. Internships can be done in the Netherlands or abroad. The choice is up to you.

In both internships, you will solve a problem within the company. You experience what it's like to work in a bachelor-level position. In the meantime, you build your professional network. Not rarely an internship leads to a job. During both internships, you will be supported by a lecturer. You will finish your study at Fontys with a bachelor thesis.

There are numerous internship companies where our Marketing Management students have worked: Philips, Vodafone, BMW, Tesla, KPN, Océ-Canon, T-Mobile and many others. These are some of the more well-known ones. Many students have conducted their internships at small and medium-sized companies.
How to prepare
Studying abroad is a big step. For many students, it is the first time they live on their own. Suddenly you have to cook for yourself, buy groceries, open a bank account, etc. Besides this, you have to speak English all the time. For this reason, it is essential that you are well-prepared when you start at Fontys. Every student needs to have an English level of at least IELTS 6.0 or TOEFL 550, but to fully understand the literature and theory in class it is advised to train your English skills. There are several preparatory courses to boost your English level.

With the right study mentality and motivation, we believe every student who starts at Fontys can graduate.
Professional perspective
Nowadays businesses cannot survive without strong marketing. Through clever and creative marketing campaigns companies communicate with their target groups. As a versatile marketer, you can work in virtually any company.
The area of marketing is very broad, which reflects the different functions marketers occupy. Art director, social media manager, sales manager or market researcher, these are all examples of jobs in the marketing domain. One thing is certain; as a Marketing Management graduate, you have a solid base to work as a marketer in any company. You can analyse target groups and learned how to develop marketing and communication concepts. You are a professional in writing marketing plans and in analysing companies.
With the two internships, you have completed, your experience in your own Mini Company and your knowledge of international enterprises you are a valued asset for companies all over the world.
Of course, you can set up your own company as well and work as a business entrepreneur on a start-up as a General Manager.
Admission Requirements
As a prospective Bachelor's student, you must have a diploma of higher secondary education that is equivalent to Dutch standards. To be admitted to Fontys University of Applied Sciences students must be eligible for higher education through a diploma of secondary education / high school diploma with good results. This means:
For Dutch students: VWO-, HAVO- or MBO-diploma
For German students: Fachabitur or Abitur (Fachhochschulreife or Allgemeine Hochschulreife)
For students of other nationalities: senior high school diploma/ GCE or equivalent, e.g. the British GCE A-levels or GCSE grades A, B or C, International Baccalaureate, the French Baccalaureat or the American High School (top stream or plus 1-year college)
Besides your diploma, please provide additional academic qualifications if available (especially in the fields of mathematics and economics). E.g. additional courses, workshops, projects, participation in competitions.
*This programme is also available in German.
*The February intake is only applicable to the German stream. The English stream only starts in September. The German stream starts in both September and February.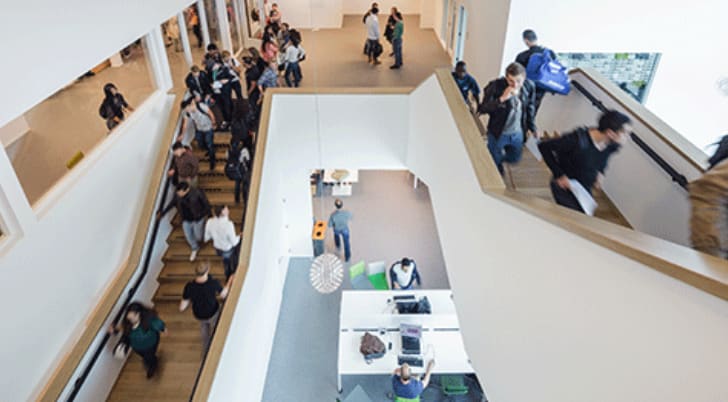 Last updated Nov 2020
About the School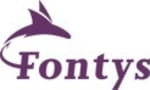 Fontys provides education and research. As a broad-based university, we are the largest public knowledge institute in the southern Netherlands.
Fontys provides education and research. As a broad-based university, we are the largest public knowledge institute in the southern Netherlands.
Read less