Bachelor in Marketing Management - Digital Business Concepts
Home ›
BSc ›
Bachelor in Marketing Management - Digital Business Concepts
Read more about this program on the school's website
Program Description
Programme
Our BBA Marketing Management - Digital Business Concepts (DBC) distinguishes itself from other Marketing Management programmes on several points:
Our students are well prepared to deal with digital innovations both practically and on a consultative level. Our graduates are able to advise start-ups and large corporations on their online strategies. As a DBC student, you can expect to develop expertise in a broad range of disciplines. Our courses cover diverse topics such as creativity, entrepreneurship and design, and include some technical subjects such as web-development, data analysis, and economics. Once the basics of these fields have been mastered, students are able to specialise in a chosen subject in which they wish to excel.
Each study period is focussed on a particular theme in which students work on projects for real clients and companies. These themes include disciplines such as Market Research, Creativity and Entrepreneurship, for example. DBC students can expect to work on a range of inspirational projects. These practical assignments provide students with the tools, insights and hands-on experience to manage a range of professional processes. Each project group is assigned a personal coach to both monitor the students' development and to encourage critical reflection on the learning process.
The study week is divided into four themes; Personality, Digital, Project and Commercial Economics. On each study day, thematic courses are provided around each of the four themes. Students are provided with current knowledge that is state of the art. In an industry that is prone to rapid technological development, up-to-date content allows students to develop the essential skills required to become an expert in digital marketing.
Course Description
Our BBA in Digital Business Concepts is a full-time four-year programme. DBC students work with real companies to solve real problems. Microsoft, RTL, Sanoma, The Next Web, Twitter, LiveWall, Blue Mango, and Freshheads are just a small selection of the many companies for which DBC students have provided their creative services. The programme consists of six core study domains that form the Digital Business Concepts profile:
Commercial Economics
Creativity
Entrepreneurship
Media and Technology
Data
International
Our graduates have a strong entrepreneurial drive. Their knowledge of digital media, big data and technology is complemented with a flair for creativity and commerce. The programme has an international focus and aims to deliver graduates that are deployable, both nationally and internationally, within a broad range of professional fields.
Linked to our six core study domains (see above), a selection of the courses that we currently offer is as follows:
Marketing
Online Marketing
Entrepreneurship
Sales
Digital Media & Data
Design
Web-Development
Creativity & Concepting
Research
Economics
Business Economics
Leadership
Futurology
Community Management
Project management
Adwords, Analytics & SEO
Development and Operations of Digital Products & Services
Commercial & Professional Personality
During the first year of study, students acquire a basic body of knowledge provided through a range of foundation-year classes. In addition to these classes, students work in teams to complete a number of short, seven-week projects. During the first year, students are required to develop their own ambition project. This is a first step in the development of a new digital concept with commercial and marketable potential.
During the second year of study, students are provided with a deeper theoretical framework across all themes. The ambition project from the first year is implemented whereby the student establishes a real startup. This process provides valuable first-hand experience in starting a business. For some, it can lead to the ownership of a commercially viable product or service. Second-year students are also required to write a strategic marketing plan for an external client that they have acquired.
The third year of study can best be described as a year of exploration. Half of the year is spent working as an intern in a company in the Netherlands or abroad. During the second half of the year, DBC students follow a minor. The minor allows students to augment their study program with subjects that are offered at other universities. Students can opt for a minor offered within Fontys as a whole, a minor offered by a university in the Netherlands, or a minor offered by one of our thirty-five partner universities abroad. We have established partnership agreements with universities from the following countries: Denmark, Spain, Germany, Great Britain, South Korea, Brazil, and many more.
The fourth and final year of study offers a broad range of study options. Students choose eight advanced courses from a list of approximately twenty elective courses, each with a study load of 4 ECTS. The programme is concluded by a research internship. This involves the drafting of a final thesis in which the student researches and solves a practical problem on behalf of a client or a company.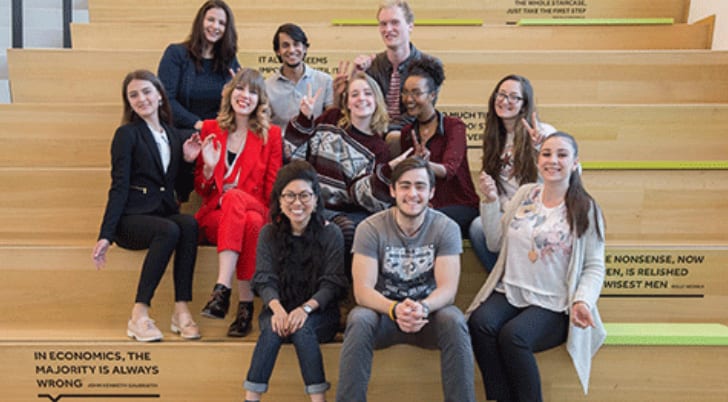 Admission Requirements
As a prospective Bachelor's student, you must have a higher secondary education diploma equivalent to Dutch standards. In order to be admitted to Fontys University of Applied Sciences students must be eligible for higher education through a diploma of secondary education / high school diploma with good results. This means:
For Dutch students: vwo-, havo- or mbo-diploma
For German students: Fachabitur or Abitur (Fachhochschulreife or Allgemeine Hochschulreife)
For students with other nationalities: senior high school diploma/ GCE or equivalent e.g. the British GCE A-levels or GCSE grades A, B or C, International Baccalaureate, the French Baccalaureat or the American High School (top stream or plus 1 year college)
Besides your diploma, please provide additional academic qualifications if available (especially in the fields of mathematics and economics). E.g. additional courses, workshops, projects or participation in competitions.
Language requirements
For the English taught programmes, the minimum English language proficiency required is explained in the following table:
IELTS 6.0
TOEFL paper 550
TOEFL computer 213
TOEFL internet 79/80
TOEIC* 670
Cambridge ESOL CAE-C
* only if the units 'Speaking and Writing' and 'Listening and Reading' have been passed succesfully.
The level of English proficiency must always meet the entry requirements for the chosen Fontys programme. Fontys always reserves the right to require a language proficiency test for all categories of applicants.
Career Prospects
After graduation, DBC students are prepared for a career as a commercial manager, project leader, (online) marketer, (online) sales manager or marketing manager. The types of organisations that (ideally) match the DBC profile include publishers, media groups, newspapers, radio and television, multimedia companies that frequently use digital content, and companies interested in publishing content digitally. DBC students graduate with the relevant knowledge and experience that is required for starting their own companies.
Last updated Nov 2019
About the School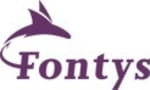 Fontys provides education and research. As a broad-based university, we are the largest public knowledge institute in the southern Netherlands.
Fontys provides education and research. As a broad-based university, we are the largest public knowledge institute in the southern Netherlands.
Read less