Program Description
The Marine Science-Chemistry degree has been a pivotal component of the Department of Biology for several decades, and the talented faculty in the Department of Chemistry and Physics offers a strong foundation in chemistry. This rigorous double-major combines the best of these two programs, providing myriad opportunities for the budding marine scientist or oceanographer. This degree draws from marine-related issues and specific principles of chemistry to give the graduate a highly prescribed course of study that will open doors to graduate programs and employment in government and industry alike.
The course of study in this program includes substantial exposure to the chemical and physical aspects of marine biology. Biology courses are geared towards experiential learning, with rich lab experiences, weekend field trips in remote locations like the Florida Keys, and even international travel courses. Chemistry labs provide numerous hands-on opportunities as well. Moreover, nearly half of the biology faculty is conducting research on marine organisms or systems, and all the chemistry faculty are active researchers, providing students with numerous opportunities for student research and other real-world experiences.
Because this is one of UT's most prominent degrees, a vast array of facilities and equipment are available for faculty and students for course work, experiential learning, and faculty-led research. The Marine Science Field Station has both a wet-lab and dry-lab, direct access to Tampa Bay, and canoes, kayaks, and four different powered research vessels, including the BIOS, a 44-foot SCUBA-ready research vessel. The Department of Chemistry and Physics also houses state-of-the-art equipment in its labs and facilities.
This is a somewhat prescribed degree program, without specific areas of study, or "concentrations" from which students choose courses. However, students are able to pick from a wide range of courses in biology, marine science, and chemistry to round out their degree or tailor it to their specific needs.
What Will You Learn?
The marine science program is one of the defining degrees at The University of Tampa. Drawing from general biology and chemistry principles and very specific marine-related issues, the courses of study include substantial exposure to biological, chemical and physical aspects of marine science.
Students double major can major marine science–chemistry, and complete a prescribed set of courses designed to develop their scientific and analytical skills and prepare them for future jobs and/or graduate studies. They also have the ability to pursue their individual interests through a wide range of electives.
Through experiential learning and mentoring, students are introduced to historical and contemporary topics and techniques in the biological sciences. This foundation prepares them to engage in the process of scientific innovation. UT's state-of-the-art lab facilities help students gain the technical skills required for success in the field of marine science.
Sample Courses
Physical Geology
Physical Oceanography
Environmental Chemistry
Analytical Chemistry
Organic Chemistry I & II
Advanced Inorganic Chemistry
Research Opportunities
The University of Tampa maintains a formal affiliation with the Gulf Coast Research Laboratory (GCRL), a marine/coastal educational and research institute located in Ocean Springs, Mississippi. GCRL's multidisciplinary work focuses on sustainable coastal and marine resources and the development of new marine technologies. University of Tampa juniors and seniors may take field courses in marine science at GCRL during the summer. Course credit is awarded through the University of Southern Mississippi and is accepted as transfer credit at UT.
Practical Experience
Marine science courses are geared toward experiential learning, with rich lab experiences, weekend field trips to remote locations like the Florida Keys and the Everglades and even international travel courses to Costa Rica, Honduras, and other countries.
Facilities
Because marine science is one of UT's most prominent degrees, a vast array of facilities and equipment are available to faculty and students for coursework, experiential learning, and research.
About 20 minutes from campus at the Tampa Harbour Marina, UT's 3,000-sq.-ft. waterfront Marine Science Field Station is well equipped to serve both students and faculty in marine science. The facility includes a wet lab and a dry lab/classroom, SCUBA storage area, lockers and a dedicated boat slip with direct access to Tampa Bay. The wet lab has a recirculating/flow-through seawater system with reservoirs at ground level.
Along with canoes, kayaks and other equipment, three different powered research vessels are available at the station. On the southern and eastern edges of the marina, property are mosaics of supratidal and shallow-water habitats that are used for research. This mangrove/salt/oyster reef/mudflat/seagrass habitat makes an ideal location for environmental projects for both students and faculty.
A new 30,000-sq.-ft. science wing to the Cass Building includes 20 teaching and research laboratories, featuring a high-speed video lab, salt-water research and teaching labs, behavioral research facilities and real-time physiological monitoring equipment.
Internships
Internships offer academic credit and priceless on-the-job experiences that may lead to employment and other opportunities after graduation. Marine science internships abound across the Tampa Bay area and elsewhere in private industry, nonprofit organizations and government agencies. Popular internships include helping rehabilitate manatees at Lowry Park Zoo and working with the Florida Fish and Wildlife Research Institute to restore and conserve marine habitats.
Examples of other internship opportunities include:
Atlantic Cetacean Research Center
Clearwater Marine Aquarium
Dolphin Research Center
Dolphin Plus
EPCOT — The Living Seas
The Florida Aquarium
Harbor Branch Oceanographic Institution
Mote Marine Laboratory
SeaWorld
Local tropical fish farms
Student Research
Research is a critical part of the marine science program. Marine Science majors have played important roles in influential research dealing with marine ecology in Tampa Bay, coral growth and survival parasites of marine organisms and invasive marine species. Students not only receive academic credit for their involvement, but many present their findings in scientific publications and at international and national conferences.
What Can You Do With This Degree?
Marine science is a broad field with many career paths and specializations.
There is a huge potential for growth in this field as researchers learn more about the global ocean and its interactions with the land and atmosphere, as well as the impact of humans on the ocean and its resources. Students are encouraged to pursue their dreams yet maintain a realistic view and a backup plan. Other areas of work pursued by marine science graduates include:
Marine biotechnology
Environmental advocacy
Education
Research
Recent UT marine science majors have enrolled in various programs at many different graduate schools, including Emory University, University of Cincinnati, University of Kentucky, Drexel University, Washington State University, Florida State University, University of South Florida, Hofstra University and James Cook University (Australia), to name a few.
Scholarships
Marine Science majors may qualify for Life Science Scholarships — annual scholarships of up to $3,000 for first-year students (fall term only), renewable for four years. Qualifications include an unweighted high school GPA of 3.25 and 1200 SAT or 26 ACT, completed admissions application and acceptance for full-time study. The deadline to apply is February 1.
Admissions
Local Freshman Admissions
Official high school or secondary school transcript or GED results
$40 nonrefundable application fee
SAT and/or ACT scores
Completed guidance counselor recommendation form or recommendation letter from a teacher (not required if you graduated from high school more than two years ago)
Essay
Official college/university transcripts for any credits completed
Undergraduate International Admissions
With students enrolled from over 100 countries, U.T. proudly considers students from around the globe for freshman or transfer admission. Proof of English proficiency is required. (This is waived for international students from the Commonwealth Caribbean, Bermuda, Canada, United Kingdom, Republic of Ireland, Australia and New Zealand.)

Students should apply through U.T.'s online application. In order to review a student's application, the University must receive the following:
Official transcripts for all secondary school or college coursework, with grades translated into English ("Official" means that you must request your school to send your transcript directly to the UT Office of Admissions. If that is impossible, send a copy that has been certified by your school as a "true copy" of the original after it is copied. An official at your school should sign the document as "true copy of the original.")
$40 nonrefundable application fee
Essay, written in English (not required if you already graduated from high school and have completed some college credits)
Completed guidance counselor recommendation form (first-year students only)
Proof of English proficiency (please submit one of the following):

TOEFL: the minimum acceptable score is 550 or 213 (computer-based) or 79 (Internet-based)
IELTS: International English Language Testing System – minimum grade of 6.5
Successful completion of the English 112 certificate offered by ELS Language Centers accompanied by a letter of recommendation from an administrator and a 500-word English writing sample

Proof of available funds to cover expenses for the first year of study
Essay (first-year students only)
Copy of biographical page of your passport (if available)
International Student Clearance Form (if currently studying in the U.S.)
International students who meet admission requirements but need additional English language training prior to entering as a full-time degree student may enroll in one of the several E.S.L. programs.
International students also must furnish proof of available funds to cover their first year of study and each subsequent year. Exceptional new entering students with excellent academic achievement receive partial scholarships ($4,000-$7,000 per academic year) which covers only a small portion of the total costs. Students may work on campus up to 20 hours per week.
Upon admission to the University and satisfactory completion of the financial statement, an I-20 form will be sent to applicants from U.T.'s admissions office. Applicants must take the I-20 form, a copy of their acceptance letter and financial statement to the nearest U.S. embassy or consulate. After an interview, the embassy or consulate will decide if an F-1 student visa can be issued. To enter the United States, students need this visa in their passport and the I-20 form. Students may not enter the country on a tourist visa with the intention to study in the U.S.
The staff in the Office of International Programs assists students with pre-arrival information, orientation, and advice on academic, social, cultural and employment matters.
Note: For special circumstances, additional documentation may be required in all categories.
Admission deadlines
The deadlines for Bachelors are as follows:
November 15 - Early Action I deadline; decision by December 15.
January 15 - Early Action II deadline; decision by February 15.
March 1 - Regular Decision deadline; decision by April 1.
March 2 - Applications completed after March 1 are evaluated on a rolling basis.
Average cost for full-time undergraduate students
| | |
| --- | --- |
| Tuition (12-18 credit hours per semester): | $13,603 |
| Student Government Fee (required): | $96 |
| Student Service Fee (required): | $480 |
| Student Health Fee (required): | $425 |
| Room (double room): | $2,853 |
| Board (average 15-meal/week plan): | $2,552 |
| Total: | $19,584 |
Last updated Jul 2019
About the School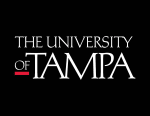 The sciences afford the opportunity for exploration and discovery in the pursuit of new knowledge, understanding systems in the physical and natural world, and for bettering the human condition. With ... Read More
The sciences afford the opportunity for exploration and discovery in the pursuit of new knowledge, understanding systems in the physical and natural world, and for bettering the human condition. With the challenges the world faces, there has never been a better time to pursue an education in the sciences, health care or sport studies.
Read less