Program Description
The marine biology major offers students experiential learning opportunities in marine science and ecosystems, including diving and snorkeling in different marine contexts, hiking and study in shore environments, collection and identification of marine organisms, and lab work.
Studies in marine biology will serve as a basis for work or further study in many areas of marine science. The marine biology major provides students with the biological and ecological tools to develop a basic understanding of marine ecosystems. Classroom, laboratory, and field experiences work together to allow students to apply learned techniques and concepts in real-world situations both locally and in marine environments. These studies are taught from a Christian and Lutheran perspective in order to understand that our Lord is responsible for initiating and sustaining these systems.
As students study abroad and conduct research in various environments, they are encouraged to consider the social, cultural, and historical factors affecting – and being affected by – the area marine ecosystem.
What Makes the Program Distinctive?
Marine biology majors actively engage in biological research with professors, a practice not often found in undergraduate programs. Students are able to engage in experiential learning in Jamaica, Florida, Australia, and Grenada. Close proximity to the Medical College of Wisconsin, as well as the Milwaukee County Zoo and Discovery World, provide additional opportunities for research, education, and graduate employment.
ACADEMICS AND RESEARCH
Student Research and Experiential Learning
The number of faculty-guided undergraduate research projects is always growing. Marine biology majors can participate in a number of well-funded projects in aquatic ecology in both local and tropical watersheds, or conduct independent research related to aspirational areas of study. On campus, students are responsible for coral propagation and maintaining a community of reef creatures within WLC's 500-gallon marine reef tank.
State-of-the-Art Facilities
The biology department is located in Generac Hall. This 81,700-square-foot facility allows undergrads to experience state-of-the-art equipment and techniques that students at many other institutions would not have access to until graduate school.
BEYOND THE CLASSROOM
Field Research
WLC marine biology students currently participate in research in several marine environments. Marine biology research on Grenada's coral reef engages students in a long-term biological monitoring project in a Marine Protected Area off its southwest shore. Students regularly travel to Discovery Bay, Jamaica, for exploration of the coral reef, turtle grass beds, rocky shore, and mangrove swamp. Recently, a student interned at the Manatee Hospital at the Lowry Park Zoo in Tampa, Florida.
Several nearby ecologically significant lakes, rivers, and streams provide unique opportunities for field research in aquatic ecology. In the past, students have helped evaluate the effectiveness of a porous rock barrier in Lake Michigan designed to keep fish away from a nearby electrical generating station. Students also perform SCUBA inspections and record underwater video.
GRADUATE SCHOOL AND CAREERS
Graduate School
Nearly 35% of WLC biology majors continue their education at such schools as the Medical College of Wisconsin, Texas Tech University, and the University of Wisconsin School of Medicine and Public Health. A WLC marine biology degree provides a solid educational foundation, background in research and analysis, and vast experiential learning opportunities upon which one may succeed in graduate classes.
Careers
A bachelor's degree in marine biology from WLC may lead to a successful career in a wide range of occupations, including oceanographer, marine biologist, marine zoologist, hydrographer, fish and wildlife biologist, research assistant, ecologist, marine biochemist, educator, and lab technician.
Last updated Feb 2018
About the School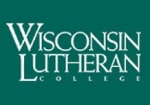 Wisconsin Lutheran College is a four-year liberal arts college affiliated with the Wisconsin Evangelical Lutheran Synod. It is located in Milwaukee. The college has a two-semester academic year and aw ... Read More
Wisconsin Lutheran College is a four-year liberal arts college affiliated with the Wisconsin Evangelical Lutheran Synod. It is located in Milwaukee. The college has a two-semester academic year and awards the Bachelor of Arts, Bachelor of Science, Bachelor of Science in Nursing, and Master of Arts degrees with liberal arts and professional majors and several pre-professional programs.
Read less