Program Description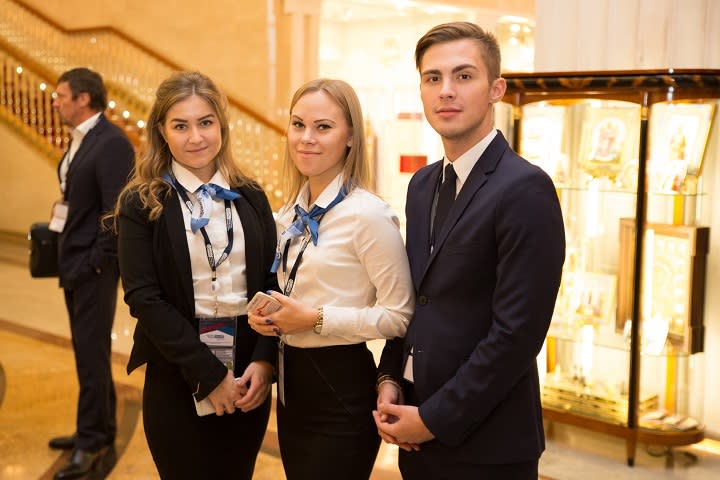 The learning process at Synergy is not confined to traditional lectures and seminars. Our student attend master classes and workshops, participate in interactive educational games and make guided tours to big companies. You will have chance to interact with students of different nations and participate in cultural activies.
Facilities:
Hostel
Adoption department
Sports activies
Intercultural activities
Career center
Providing 20 hours in week for part-time jobs
Job placement
International standard education
Form of education: the program is offered online and on campus.
MegaCampus is a full-featured platform for distance education developed by Synergy University. Today, it brings together more than 30 000 students and 300 teachers from around the world. MegaCampus contains materials for all educational levels: pre-university training, college, undergraduate, more graduate, second degree, MBA, language courses, seminars, and workshops.
Platform functions:
Media library and e-libraries
Multi-format training materials
Built-in testing system
Real-time video conferencing, online broadcasting
Virtual platforms for seminars, training, and workshops
Tools of shared access to documents and projects
Messaging system
Blogs, chats, forums
The Faculty of Online learning offers a choice of more than a hundred educational programs. You can study remotely anywhere in the world and schedule your lessons comfortably. It takes only a computer and Internet access to get higher education at the Faculty of Online Learning.
Study the basics of management, economics, strategic planning and work with personnel. Learn how to manage projects of all sizes and bring organizations to the peak of efficiency.
Training on the basis of distance learning online platform MegaCampus, combining the functions of an educational online portal and social medium
The possibility to major in two subjects at the same time, so you can get a second degree alongside the first one
Interactive materials formats: video lectures, electronic textbooks, interactive tests, records of training and workshops
24-hour online support from training consultants
Accredited by the European Foundation for Quality in e-Learning EFQUEL
UNIQUe quality mark
Study language:
Start date:
For studies on campus, the start date is September 2018.
For online studies, the enrollment is all year around.
Last updated Jul 2019